The article on Gunners Town earlier today from Danny Ryan got me thinking as I edited it. He is correct to promote the merits of giving due consideration to those strikers we have at the club, over the big names the media and fans will links us to. Welbeck, Walcott and Giroud have all scored in the Premiership, perhaps not as many as we would all like, but with a degree of consistency.
I was particularly interested in the two main names we are linked to that were both touched on in the article, Benzema and Lacazette, both French Internationals and both scoring well in 2014/15. It seems that despite interest from Wenger, Benzema will be staying at Madrid at least one more season. I guess they need him if the spoilt brat Ronaldo playing centrally as he has demanded does not work out. That leaves the current darling of French football and the top scorer in Ligue 1 Alexandre Lacazette as a potential target for Arsenal.
Now from what I have seen of Lacazette looks a real talent.  I am not going to describe his attributes as you will have read them elsewhere and watched the videos etc. No this is a quick blog following some detailed research on some, nearly all, in fact of the top attacking talent that has arrived with some pomp and ceremony direct from the French Top Division in the Premiership era. I have done this for two reasons. Firstly to demonstrate the size of the jump from Ligue 1 to the Premiership, with is additional pressure and physicality. Secondly because I suspected that in doing the research it might reveal also just how successful Olivier Giroud has been as a French import.
I am not fudging this research at all. There are top players from very early in the Premiership that I could have included such as Eric Cantona or our own Sylvan Wiltord but there are equally further disasters I could have added. I have actually included all those I have based on one main criterion which is that the player in question was leaving Ligue 1 for the Premiership on the back of goal scoring success. All bar one as it happens also has received French International recognition before or at around the time of their move to England.

All of these players as you can see were scoring regularly in Ligue 1 and for the most part failed spectacularly to do so in the Premiership. Djibril Cisse, whilst Thierry Henry was scoring 30 in Arsenal's unbeaten season was scoring a goal every other game in topping the scoring chart in France, as he has done in 2001/2. When he came to Liverpool, his rate of scoring halved.
Lillian Laslandes was in to top two scorers in Ligue 1 in 4 successive seasons from 97 to 2000, sharing the plaudits with Wiltord and Trezeguet before moving to Sunderland to replace big Niall Quin. After no goals in 12 games he was never seen in the Red and White stripes again.
Multiple Golden Boot Winner  and 1998 World Cup winner, Stéphane Guivarc'h was announced as Newcastle's big signing on the back of the tournament in France, much to the envy of other big clubs. He played 4 matches and was sold to Rangers
Bafetimbi Gomis had scored over 100 Ligue 1 goals in 10 years at the top in France. He is a large physical athletic centre forward but it remains to be seen if he can now fully emerge from the shadow of the departed Bony at Swansea.
I have probably made my point well enough and that is that very serious consideration needs to be given to the ability of the player to make the transition from the top flight in France to the top flight in England. What is 100% certain is that there is no person better qualified that Arsene Wenger in conjunction with his trusty ally Gilles Grimandi, to make that assessment. In other positions in recent years they have got it right with Nasri and Koscileny but the physical aspects of being a sole striker need special attention. That is why is so admirable that they chose Olivier Giroud who along with Remy in the recent past is the only transfer  that has not seen his levels drop dramatically when moving to the Premiership.
As you can see emboldened in the table Giroud over his 3 seasons has seen his goals to games ratio drop marginally from 0.45 to 0.42. However in a season disrupted with a bad injury he scored 14 in 27 in the Premiership which is a ratio of 0.52, better than a goal every other game, which has often been cited as the level of a World Class finisher, strangely enough!
Taking all of the above into account and making the logical assumption that Wenger is interested, having had Gilles watch Lacazette continuously, there is no one better to decide is the Lyon hit man can be one of the minority to step up on arrival to the PL.
Food for thought?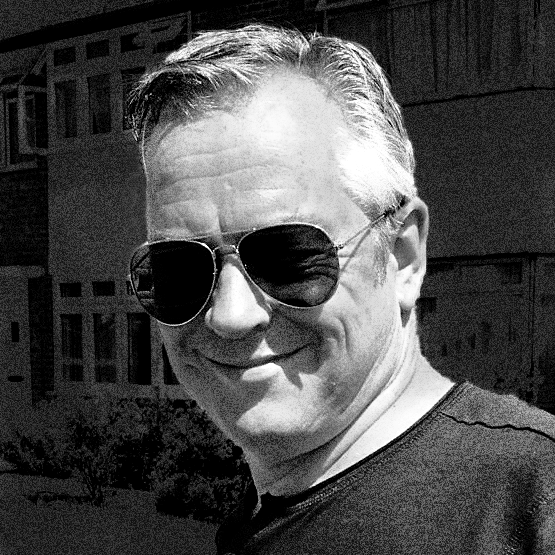 Passionate fifty-something Arsenal supporter who has been making the journey to N5 regularly since the early 1980s – although his first game was in 1976. Always passionate when talking about The Arsenal, Dave decided to send a guest blog to Gunnersphere in the summer of 2011 and has not stopped writing about the Gunners since.
He set up his own site – 1 Nil Down 2 One Up – in February 2012, which he moved on in 2016 to concentrate on freelance writing and building Gunners Town, which he launched with Paul in 2014.
The objective of GT was to be new and fresh and to give a platform for likeminded passionate Arsenal fans wishing to write about their team. Dave still of course, writes for the site himself and advises the ever-changing writing crew.