We're all buzzing naturally for the FA Cup final vs. Chelsea.
Lampard has done well for them to get the top four in his first season.
And either he or Arteta could be another person in the list of both managers and players who have won the FA Cup.
Now, are Chelsea favourites?
On paper, yes. they've finished higher in the league than us. They are rightly favourites, and in terms of structure and form have been a better team than us this season.
But they've conceded more goals than we have.
Both sides have similar strengths and weaknesses – good attacks, average midfields, and weak defences.
Both have novice head coaches to varying degrees.
And both have strikers in form. Giroud is our old boy of course and has been scoring goals.
However, Auba almost won the Golden Boot, and Chelsea would be negligent to ignore him.
So the gap between the two isn't that great.
2017 was a greater gap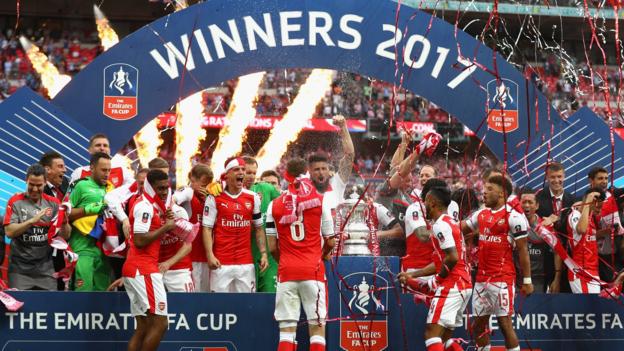 Chelsea was the champions in 2017.
Let's take a combined XI of 2017 and now.
Chelsea would have way more players in the 2017 combined XI than now.
So we were arguably bigger underdogs in the 2017 Cup final, and we won and won well.
Chelsea has arguably dipped faster and harder than we have since then, and have needed to sign Werner, Havertz amongst others to compete again.
So like above, there is less need for trepidation compared to the 2017 final.
Their 2017 side had more world-class players to boot – Hazard and Costa were prime instances here, as well as a peak Kante. Kante is still around of course, but due to positional shifts hasn't been at his prime Leicester and 2017 form.
We have dipped, arguably since 2017 too, as that season we finished 5th but lately, we finished 8th. However, Chelsea has won more leagues lately, so their decline perhaps is starker.
Need it more?
Do we really need it more? Who knows?
Chelsea has CL football, and the FA Cup isn't as big as it used to be.
But it's a trophy.
Chelsea like us wants to win trophies. And let's be frank, Arsenal and Chelsea are the two biggest London clubs. Tottenham may have a bigger stadium but they aren't used to winning much, are they?
So like most other "Kings of London" derbies, we both would want this trophy.
In short, I don't agree that Chelsea would take their foot off the pedal. It's pretty much that they want to edge closer to our trophy haul of 30 trophies, and move away from Spurs who still only have 17 trophies.
So on balance, I feel it may be even, and we may be as low an underdog as we think.
Incidentally, I'd say a combined XI would be 352:
Leno or Martinez
Azpilicueta Rudiger Mustafi Christensen Tierney
Kante Jorginho Ceballos
Aubameyang Pulisic
Marginally, Chelsea has more but it's there's not that much difference between the two.
PL games
A final is a game where anything can happen.
But by analysing both games in the PL, they were close.
The home game for us saw Chelsea win, but only due to two late errors. Leno has been stellar for us but missed a cross which saw them score. Abraham scored late on to win the game but we didn't defend their counter-attack well enough.
The away game was a draw, and this overall was fair. After Luiz got sent off, we battled and got two worthy equalisers.
So this further lends to there not being much in it between the two sides.
The final is a one-off game, but it can show how we can match Chelsea when required. So let's put our all into this, and we can come home with the Cup.
In part two, I'll do a tactical breakdown, with my preferred side and a score prediction.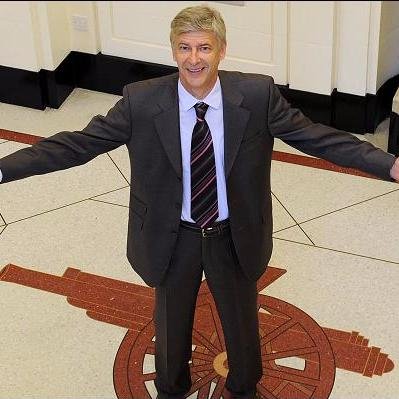 MarbleHallsTV is an Arsenal social media account on Twitter, Facebook and Youtube. Been a Gooner since the 90s, inspired by Ian Wright, then Bergkamp, Vieira, Henry, Pires, Campbell, Rosicky, Koscielny, Ozil and Sanchez. A digital marketer/entrpreneur by profession, born in UK living in the Americas now.