Manchester United 0-1 Arsenal – 14 years is way too long!
This isn't a peak Man United side by no means. Yes, they finished third last season and have some top players like Pogba, Fernandes, Rashford, and now Cavani.
But to win at Old Trafford after 14 years with some debasing defeats (8-2), narrow losses (2-1 to Mourinho), and timid draws (1-1 2019/2-2 2018) is oh so sweet.
Finally, we've proven we can win at another big six side, and if built upon correctly could be a major mentality boost for us. The next big six side away on the roster is Tottenham, and a certain Portuguese man is proud he's never lost at home to us. Nothing lasts forever, sir….
After United's glory vs. Mbappe, Neymar, and PSG, and a thumping win vs. the Bundesliga leaders RB Leipzig, they were brought down to Earth by our tactical masterclass.
I wrote a post about how this season we needed a big six away win, and we got it.
This game was once between Wenger and Ferguson and in their peak but now has descended into a banter club/fallen giants battle.
Well, we certainly sunk Solksjaer and co. lower in their banter/fallen giant status, as far as their league performances are concerned.
Context and surprise
United were favourites in this game – pre-match, I feel. The context here must have seen them feel very confident, given we hadn't beaten them in a while at their place.
Their recent form post-international break had been good, with the aforementioned wins vs. PSG and Leipzig standing out.
Rashford also had been good, as had Greenwood, and despite Ole being on the verge of the sack for them, he made a near Lazarean comeback.
In honesty, I thought we'd draw, as whilst their forward line is strong they still hold defensive issues. I also anticipated we'd be solid defensively and have a low block. The context, especially with our defeat to Leicester, was that we couldn't lose and had to be compact and resolute. United had not won a home league game yet, and needed a thorough bounce.
But we didn't have a low block – we weren't gung-ho as such, but we did press them in midfield and up the pitch and they couldn't handle it at all. Pogba is arguably their best player and certainly most decorated if looking at achievements – he is a current World Cup winner after all. But due to our pressing, he was silent. Fernandes has been United's most consistent player since he joined them in January, but he went missing too. Rashford didn't match his grand philanthropy with a sound game, and whilst comparisons with Greenwood and Saka are natural as two prime English youngsters, Saka won this battle today.
This surprised me, as we sought to nullify their attacking threats, and it worked out splendidly.  It is true that we've been more pragmatic under Arteta, but I feel this is about imposing a new culture and structure in the side, which has been missing for years. And we've seen how our defenders have improved somewhat under it. This victory is the latest step, perhaps, in a new Arteta model and whilst it's too early to say it can be a successful one (in league or CL challenges), many around the PL are starting to note that we're not a soft touch as we were under latter Wenger or Emery.
Partey time
There was a lot of debate in the transfer window over who we needed – out of Aouar and Partey. I don't watch much Ligue Un, but I acknowledge that Aouar has shone for Lyon and could be a top talent in years to come. However, I felt we needed a strong midfield presence to further augment our new defensive structure, and thus Partey was the man IMHO. His deal, with the release clause, was also easier to obtain, and let's be frank as we are THE Arsenal we should be getting top-level players. Partey for me is one of the best box to box players in the world, and today he showed it fully.
Pogba doesn't have Partey's tenacity, but he was ineffectual in the game due to Partey's marshalling. Thomas also progressed the ball well and was key in our counter-attacks and build-up play. Fernandes too lacked the space to contribute, and this was in good part to Partey winning first and second balls in the middle third. He also connected well with Willian to create chances and progress play, and for me is the man of the match for his outstanding midfield preeminence.
Having a good defence isn't even solely about having good defenders. It's about the general team structure, and this is something we've been lacking today. A capable CM who can tackle, pass, and progress the ball also gives surety to the defenders, and we've been missing a player of Partey's skill-set for years now. Our defence has been comparatively worse since we've lacked that energetic and mobile presence, and with Partey we can go some way in restoring this.
Elneny
My view on Elneny is that he's not rubbish – but not great either. Few had heard of him when he signed from Basel in 2016, and quickly turned heads with a great goal vs. Barca in the CL at the Nou Camp. His PL performances, despite us not winning the league that season were also competent, and he seemed the latest in the lengthy line of Wenger's "never heard of him but he's good" signings. Since then, he seldom has had bad games, but then he is limited in that he's not technically gifted, and can't pass the ball long or tackle. He covers ground, passes it short, and helps retain possession and play. At best, he won't be the mainstay in a title-challenging team and only a squad player.
However, he along with Partey was a major reason why United were shut down.
His pressing was top-notch, and he successfully helped Willian and Saka with short passes which boosted their games. He did not let McTominay and Fred dominate him, and he really dominated them in kind. He showed a mix of good passing, covering ground, and tenacity which was unexpected.
Is he good enough to help us get to the next level? Not as a mainstay. Yes, he did well today, and kudos indeed. But if he can sustain this level of performance in the long-term, I'd have to revise my position in this regard.
With some admitted jest here, he played like an Egyptian Busquets today.
Gabriel
Rashford and Greenwood were quiet in large part due to Gabriel – and his marshalling of the defence is a world apart from displays we've seen for several years now.
He won his aerial challenges and had the pace to match Rashford/Greenwood. He possibly was lucky to not get sent off late on, and he collided with Wan-Bissaka near the corner flag. But overall, he was a tower, and thus far his Arsenal career is a strong one.
His defensive partner Holding also was strong, though I had reservations on him as he was announced in the line-up. But he like Gabriel controlled their attack and seldom looked out of place.
Cavani was introduced late on, and his aerial threat and pace didn't faze our defence at all. The praise must go them for being resolute throughout, with few serious errors afforded.  This includes Leno, who didn't really have much to do bar the Greenwood shot in the first half and heading the ball onto the post in the second period.
Player ratings
Leno – 7
Bellerin – 7
Gabriel – 9
Holding – 7
Tierney – 7
Saka – 7
Elneny – 8
Partey – 9
Willian – 7
Lacazette – 6
Aubameyang – 7
Nketiah – 5
Maitland-Niles – 5
Mustafi – 5
Arteta – 8 – After accusations of poor game management in recent games, notably at Man City and home to Leicester, today he made up for it. The line-up was OK, though Holding was a reservation as stated. But the midfield pressing and tenacity we showed bossed the game, and it shut United's top players down. We deserved this win, and the layout Partey showed was telling. Arteta's big contributions to us are two-fold – he won the FA Cup of course, and he has made us more resolute and hardened. We need a new structure in place to build on, and he can take full plaudits for this.  
Man of the match
Partey
Thomas has shown what we've been missing for years. And I hope this is the first of many dominating midfield performances for us.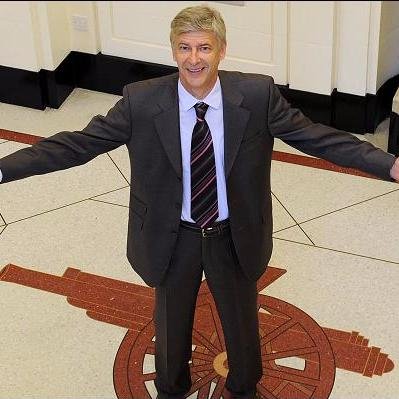 MarbleHallsTV is an Arsenal social media account on Twitter, Facebook and Youtube. Been a Gooner since the 90s, inspired by Ian Wright, then Bergkamp, Vieira, Henry, Pires, Campbell, Rosicky, Koscielny, Ozil and Sanchez. A digital marketer/entrpreneur by profession, born in UK living in the Americas now.