Men lie, women lie, but numbers do not lie.
I do not have the slightest idea whom that quote came from, but what a smart man or woman he or she must have been, cause a nail could not be hit more clearly on the head. Arsenal has always had torrid seasons, in the last decade especially, but this year is when we finally took top prize for worst Arsenal performance, and even our usual last ditch wins to paper over the cracks, could not save us, as for the first time in two decades, we are going to have first class seats to the Thursday-Sunday show our little ones from WHL were used to in the past. These numbers ultimately led to the terrible returns we suffered but at least tried to save with that wonderfully glorious performance against Chelsea at Wembley.
44
Have you ever come across a sieve anywhere? Well, that's what our defense looked like this season, after aiding Petr Cech win the golden glove award last season for keeper with the most clean sheets, the most Arsenal thing ever happened and we actually retrogressed, big time. We conceded 44 goals in the PL this season, more than any other team in the Top 7. We may be an offensive side, but that must be tempered with common sense and a willingness by everyone on the pitch to contribute defensively (I'm talking to you Mesut, Ya You Ya!) Ultimately, titles are won by defenses in every team-oriented sport in the world, and ours seems to have regained their bearings as Wenger finally switched formation and tactics, providing more defensive stability, which entreated all to play their part in both sides of the game.
10
Out of the 44 conceded this season, we were able to conspire and concede a whopping 23% of those through penalty kicks, to the likes of the number 9 who plays for that shitty side in North London. Ten goals were conceded from penalty kicks because defenders were not in position early enough and had to rely on clumsy tackles (looking at you Nacho) to attempt to win the ball back. For a side which attacks with reckless abandon, leaving the defense vulnerable to counter attacks we actually conceded just 2 goals from those, a problem area which seems to have been cleaned up. Let's hope this statistic is also made old news next season.
71
Wow! That's the number of bookings suffered by Arsenal players over the course of the season. 68 yellows, 3 reds. Lol. You know whom 2 of those reds belonged to. But 11 of those yellow cards also went to this German defender who does like a pair of scissors and goes snap snap whenever he sees the ball at an opponent's feet; Skhodran Mustafi. A very excellent addition with a good 'defending brain' and an eye for a pretty pass, he has made some erroneous tackles which could have been handled better that he earned bookings for. Bookings lead to suspensions, but ultimately bookings do leave an impression about a player in the referee's mind and like Xhaka has on some occasions, you suffer more bookings when you make tackles others would be forgiven for making. Next season, players must play with calmer heads and analyze and read the game better, in the defensive half.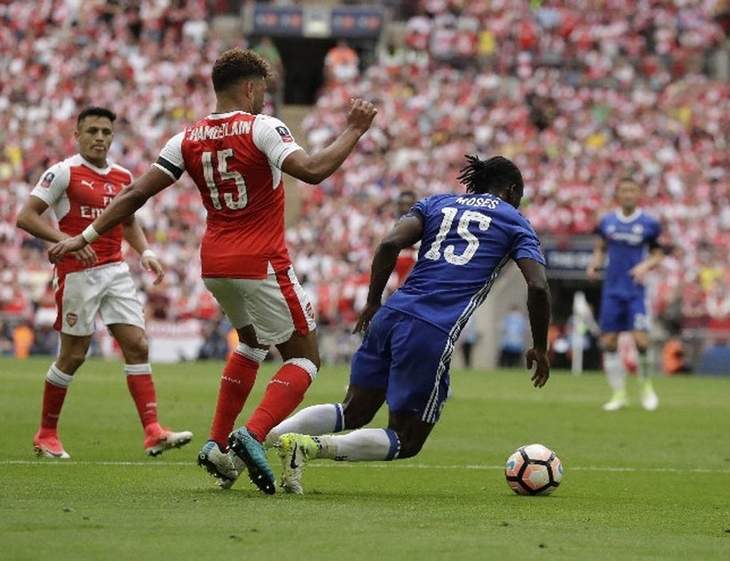 0
At least we can celebrate having ZERO bookings for simulation, congratulations boys!
I'm a 20 year old from Ghana in West Africa. I strongly believe I fell in love with The Arsenal in 2000 after watching that heartbreaking loss in Liverpool, thanks to the now pestiferous pundit Michael Owen. Or maybe, I love The Arsenal because Gunner rhymes with the name of my country. Shrug. I am an avid supporter of Monsieur Wenger and still see him as a visionary. Also, I believe the result must not always trump the means and glory days on the European stage are just a few steps away. Thanks to all who take time out to visit and read.
---
---