The Fairy-tale of Middlesex
Based on a true parody, the names have been changed to protect the guilty!!
Something to lighten mood before the serious business at 12.30 Saturday Afternoon or 11.30 Saturday night, depending on your view.
A Day in the Life of 'Arry the Spud Aged 33 1/3
Saturday 7.30am
'Arry the Spud's alarm clock kicks in to TalkShite's daily breakfast phone in 'Why Arsenal haven't won anything worth talking about in 10 years!!' Drinking his morning red bull, he rings into Keys and Grey and explains why winning the Milk Cup, once, makes them the best team in London for the last 20 years. After getting a rousing agreement from all listeners, he decides it's time to get up.
9.00am
'Arry turns on his computer & checks his favourite websites. With his pre prepared blog comment 'Le Arsenal, Invaders from South of the River', he logs on to catch up on the latest news & report all the Arsenal injuries & gossip.
He tweets his spud-u-like mates, divulging all the new knowledge from Cashburton Grove, for it then to be spouted out on whatever social network media they can find, running alongside whatever Spud comparison they can invent.
10.00am
Before heading up the Seven Sisters to 'The Cosha Fry Up' for breakfast, 'Arry decides to indulge in a quick DVD from his expansive collection. Scanning the vast array of 'When we put the pressure on' videos in front of him, he picks Gazza's free kick to remind him of limited past glories. Inspired, he texts his friend Sugary, to remind him that the Spuds beat Arsenal in an FA cup semi nearly 25 years ago!!!
11.30am
On the way out the door, Harry feeds his 2 cats, Ossie & Ricky and then jumps in the Capri to catch up with da boyz down the bookies. As soon as he is in the door, a big cheer goes up & all the Spuds thank him for all the useful intel he had gathered that morning. It had all been put to good use in proving beyond doubt, that despite finishing behind Arsenal for all but 1 season in living memory & last winning the league before their fathers were a blink in the milkman's eye, Tottingham are in fact the best team in Europe & frankly everyone else was wrong!! The sort behind the counter spots 'arry & shouts 'the usual love?', 'diamond' squawks 'arry, 'a monkey on Arsenal to lose darlin''.
1.30pm
In the Prince Albert, 'Arry is on his 5th Bacardi Breezer smugly grinning to himself. See, he (claims to have) invented Ar5ena1 for all Spuds to use to celebrate their momentous (& only) Worthless Cup Semi Final victory & he is known as a god throughout Spuddom for that gem? The barmaid brings him his jellied eels & he settles in for an afternoon of Champagne Charlie, Merse & Soccer Saturday to feed him all his Goon news & updates.
3.00pm
Kick off, a big roar from outside Sh!te Hart Lane doesn't distract Arry. He scans all the TV & radio stations, looking for the next snippet of information to show that, even though Arsenal had won 3 Premierships, 2 doubles, gone a whole season undefeated and won more FA Cups that he can count in the last 20 years, the Spuds were by far superior because they once made the last 8 of the of the UCL.
He comforts himself in the knowledge that The Spuds had reached these great heights by….well he didn't need to justify it, he just blindingly believed it to be so.
Impatiently Arry waits until…..
5.00pm
As The Spuds from the game trickle into the battle cruiser, 'Arry is transfixed on the vidiprinter, looking for the important result. Arsenal 5 – Newcastle 3, (oh and Spuds 1 – Man City 2). Instantly 'Arry is formulating his bile to spout to all who will listen.
Arry now had undisputed proof that the Spuds were indeed top dogs in North London. Arsenal had conceded 3 goals & the Spuds had only shipped 1 and the Spuds had more possession between 50th & 55th minutes than AFC, the most important 5 mins of the game!!!
So there you have it, Spuds were just better, it's just the truth, according to 'Arry.
Buoyed by the obviousness of all this, 'Arry quickly rings BBC606 to speak to the fount of all football knowledge, Robbie Savage.
Having explained his theory, 'Arry demands that Arsenal be relegated for moving across the river & that Harry Kane be knighted 'cos, well he's better than Messi'.
With a smile on his boat race, 'Arry decides it's time for a ruby.
8.30pm
After exposing himself & his theory to everyone on the tube, 'Arry finally makes it to the Taj Mahal, where his usual table for 1 is waiting for him. Kingfisher in hand, he opens his Amstrad & starts typing his daily blog.
'Dear Spud Listeners', (he thought this was funny as peeps read his blog and don't listen to it??).
Why Totteringham are better that Arsenal? –
1 THFC only buy world class players, such as Sissoko. Who have AFC ever brought of that standard??
2 THFC have improved consistently from mid table to top 4 in the last 20 years, How have AFC improved in that time??
3 THFC's stadium holds 90,000, way more than the Emirates
4 THFC are a family club, look at all the people who turned up 3 years ago to support one of our own.
Happy with his diatribe for the night, Arry slinks off back to his dingy bed-sit in Islington, pondering life's complexity
11.00pm
Back at home & content with his day being a Spud loyal to his team, 'Arry applauds Shearer and Lineker MOTD on their biased, unerring criticism of all things Arsenal & after a swift glass of Tesco gin, 'Arry decides enough is enough and calls it a night.
He then sneaks up the apples n pears, with his favourite Arsenal DVD & a box of tissues
A parody of reality
Whatever your stance on Wenger, Kronke and the rest of the board, get behind The Arsenal on Saturday!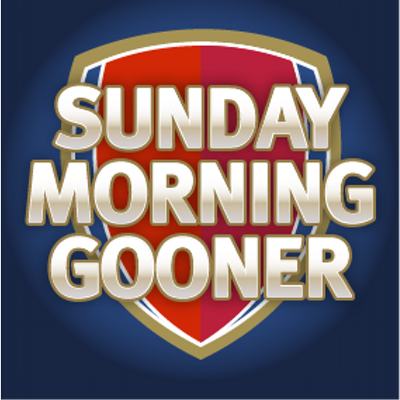 English by birth, Australian by choice. Traffic Engineer, Arsenal ST Holder, Sun DreamTeam Winner, Writer on @GunnersTown, Depeche Mode, Welcome to my world…