Average Arsenal explained….
POSITIVES, NEEDS and HOPES
Sometimes I'd rather be poor than average.
A poor performance often gets a reaction. A string of average performances normally point to players trying but being hampered by a decision that is largely out of their control.
I think that our many average performances this season are explained by confusion.
I think we are confused because Emery prefers 'tactical flexibility' focusing on our opponents as much as ourselves over developing one way of playing and 'rhythm.'
I think that Unai Emery inherited a squad who almost never changed system game to game and certainly didn't have a coach that did it during the game, beyond throwing on another forward when we were losing.
The players therefore were and are lacking in the knowledge of how to cope with modern day coaches.
Our squad is in learning mode and 'tactical flexibility' is one of a long, long list of things that were not coached and are being coached now.
If we lived in a patient society and if the PL only had 4 good teams and CL football was essentially guaranteed, then Emery could pick one part of this list and work on it until it became second nature.
I've said before this season that he has decided to coach the whole list of problems.
This includes 'tactical flexibility' and so we are suffering as the players desperately lack rhythm and have very little 'automatic.'
In time I believe that this will change as it's blindingly obvious that our players receive, look, look again and everything is delayed.
I have mixed emotions about all of this.
I feel for Emery.
I think he inherited a huge mess on and off the field.
I do however think that he should teach the tactical flexibility between two formations and not the six we have seen. The players look confused as their teammates are rarely in the same areas from game to game.
As a comparison, Sarri arrived at Chelsea and inherited a squad with tactical understanding implanted by Conte. He was able to impose a style straight away as he didn't have the laundry list of problems. So he did, and their team may have some new problems but they have a style and rhythm.
Tactical flexibility vs Rhythm… again I say, understand what Emery inherited before you complain about lack of rhythm.
POSITIVES:
* Fans were and still are wavering about Unai Emery.
If we didn't win against Cardiff at home then the 5% becomes 20%.
* Guendouzi didn't necessarily win us the game but his positivity drove us.
I'm sure it's an interesting dynamic in the changing room trying to keep the passionate 19 yr old from taking over!
His talent is clear but it's his positivity that impresses me. Always looking to be progressive.
I was also impressed that he managed to control his temperament in the second half because it was obvious that the Cardiff players were trying to get him sent off. Lacazette was equally frustrated but took it out in the right manner (see his goal).
* Alex Iwobi equally offered this needed positivity and was at least trying to penetrate.
He needs to be more proactive on the dribble. If you do a step over (for example) and then stop then you reveal that you are trying to deceive.
Defenders won't go the wrong way but they will momentarily freeze. Iwobi needs to complete the action rather than stop when the defenders stops.
* Well done Callum Chambers for your fantastic strike for Fulham.
I think he would be a good back up to Torreira next season.
NEEDS:
* When playing an inferior team let them have the ball and try to play through you.
We kept giving away corners and free kicks. Cardiff have some of the largest players I've ever seen playing the sport of football and we naturally struggled to cope. By the way, Mendez-Laing might be the largest footballer I've ever seen! Looks more like a linebacker!
* I'm hoping Mavropanos was not fit because if you are not going to play him vs Cardiff at home then when?
* A season long issue has been players not opening hips and having a lack of awareness.
As mentioned above, some of this is constant change of system and personnel but it's also not having the habit of 'scanning' that made Cesc the player he was for Arsenal.
* I've been reticent to mention this before (for I know the repercussions of Arsenal Twitter) but I'm not seeing the link up between Laca and Auba.
I like that we have both playing but the way folks talk you'd think that they were a constant threat with their link up play.
Laca to Auba or Auba to Laca isn't something I'm hearing the commentators say.
I also don't see consistent movements off the ball where one opens it up for the other.
* No shots on target first half. Against Cardiff. At home.
* As mentioned a few weeks ago, I wish we would incorporate one young player for 4-6 games in a row at a time. Pre-Denis Suarez and possibly a winger, I would have liked Bukayo Saka to have played. Not only could many of them save us money in the summer but in Saka's case we need his profile.
Never was that so obvious than today.
It was illuminated when Iwobi came on. Not because he was great but because he at least had the thought to penetrate.
Sometimes I wonder what our fans are going to do when we get a winger who not only penetrates but provides a consistent final product.
I think they will realize that Iwobi had good intentions, was a good player but was never a consistent threat.Emery, Iwobi, Lacazette, Aubameyand, Van Dijk, Tah
HOPES:
* With the introduction of Suarez I think we have seen the end of Ozil.
He won't have signed to sit on our bench as much as he did at Barca's as why would he move? Barca's bench is a better deal I'm sure of that.
* If we sign Perisic, Carrasco or Nkunku I do wonder if they will hug the touchline and play like a true winger.
Nkunku may do well tucked inside but Peresic and Carrasco are the one on one dribblers we need.
I just hope we don't use them as pass and move players as why would we sign an individual if he's not allowed to be one!
* So, we all want a 'Van Dijk type.'
I've been looking for about 5 weeks before blurting a solution.
Lots of good CB's out there but rare to find a monster like VVD.
The guy I've found will cost about £30-40M, is a 22yr old 6ft 5in monster, a German international and has it all (I think)…,
Jonathan Tah of Bayer Leverkusen
Check him out ⬆️
* We are about to see the lightning jets of Miguel Almiron in the PL. Unfortunately, with Newcastle.
He was perfect for the version of Arsenal we have currently with not much money. £22M, 24 yrs old (resell value that few have at AFC), devastating pace over 10 yards, assist and goals and a work ethic unlike many you will see in the AMid/WF role in the modern game.
In 1 Year to 18 months he will be at a top European club and out of Arsenal's financial reach.
A gamble we should have taken.
FINAL THOUGHT:
Crazy that after 60 minutes of possibly the worst performance of the season, that we won and City and Utd dropped points.
With the addition of at least Denis Suarez I hope that we are getting closer to a team with variation.
Cardiff man marked us and all we had in response was pass and move.
We have needed individual brilliance all season and we might be getting some.
Although many are in agreement that we need a defender, I agree with the club that we need creativity and a dribbler first.
If a BETTER defender was available (on loan with option) then absolutely get him. I don't think he is.
I think the club sees that Mustafi/Koscielny/Mavropanos and Monreal can't be bettered by a Gary Cahill type signing.
Follow me @mike_mmcdonald and @GunnersTown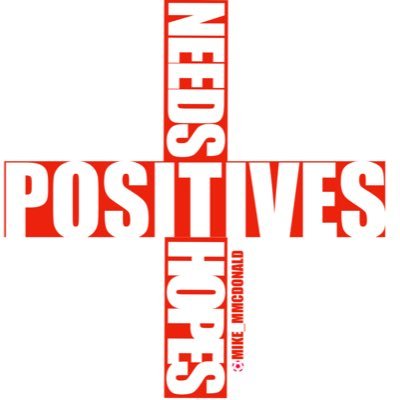 Former Highbury regular. Moved to TN, USA in '99. Married with 3 kids. Coached in UK and US for 27 years.
Mike McDonald Soccer Academy in Morristown TN, Olympic Development coach, Regional Premier League Champion.