We won way – again!!
A complete performance.
Wolves were tamed into dogs by the Arsenal.
This was one of the best away wins in some years.
Everyone to a man was on their top form.
There were no errors, and we were structured, disciplined, and professional throughout.
It was an away performance akin to that of the wining Wenger years. We had the structure and shape of a prime Vieira, Henry, and Campbell-esque side.
Wolves and manager Nuno Espirito Santo have had our number lately. They got 1-1 draws at our place and beat us 3-1 at Molineux last season.
But today, they didn't really exploit our weak points, or do a tactical piece on us.
If analysing both halves, we passed the ball well and looked solid defensively.
Wolves tried to take the game to us, but then I don't think they any major chances. We were comfortable throughout, and the nature of this win, with its strong tactical and professional display, has pleased many of us.
Overall:
This is how we should have played away for years now
Wolves away were always going to be tough, considering our recent poor away form, and Wolves record against us. However, we proved the doubters wrong here, and I suspect an ulterior motive for this being shown on Sky was the banter. Yes, we're Arsenal and we're a draw – they know we'll get ratings. We're a big global club after all. But even Carragher on Sky was shocked at how we held up and used the ball. I feel if we played like this away in the past few years we'd have got top four in Wenger's last couple of seasons and under Emery last season. Our issues on the pitch have been continuous errors and mistakes that have been left neglected and uncorrected. Seemingly, we are correcting them, or at least this Wolves win was a major step forward. This shows what we can do, at the least, and it's imperative that we build on this ably.
Mustafi and Luiz have been much maligned lately. And rightly so, since neither have been impressive in their respective Arsenal careers.
Luiz has been a waste lately – but in this game looked pretty resolute. He handled Jimenez well, and his distribution and clearances were on point.
Mustafi too has looked very solid over the past few months. He's not at the level we need, but there are far less errors and he has headed, cleared, and kept his ground with distinction.
Arteta could be coaching them better. There may just be more attention in the positional facets of the game, and they could be getting more direct coaching.
Whatever the cause, both looked strong, as did Kolasinac. He gave the ball away somewhat, but not in any critical points or moments.
Kudos have to be given to both in this game.
Traore was a feared player, given his recent run and his overall strength and pace.
He showed glimpses of this today, but both Tierney and perhaps more so Maitland-Niles kept him quiet.
Maitland-Niles came on for Tierney, and Traore was nullified.
There are two lockdowns ongoing – the pandemic and that of Traore.
Maitland-Niles looked very comfortable here, and was pressing high up the pitch and in the defending areas too.
And he denied Traore the space to run in behind and get crosses in.
It was a capable performance from him, and it offers us another option in both wing and full-back areas.
Xhaka has been a shining light lately – another Arteta polish job.
In honesty, Xhaka is a player whom I hold a bias against, but more so stylistically. I feel he isn't the midfield player we need as he not mobile nor energetic enough.
However, today, his short-passing was crisp and he got in the midfield ably. He and Ceballos both put their foot in and won the midfield battle, and kept Wolves' midfield quiet. It was a major factor in us retaining possession and looking dangeroous at times.
His goal was well-taken, and it's been an immense weak for him.
To be honest though, I thought prior to his goal he wasn't as effective as he could have been. He was giving the ball away often and his retention and laying-off weren't optimal.
But then he is one for the future, and rightly warrants all the plaudits he's getting.
Leno's stand-in is looking very strong.
He was untroubled mostly in this game, and Wolves had few questions of him.
Can he oust Leno? I still believe Leno is the better keeper, but there isn't much in it, I must say.
It's good to have competition and two capable keepers as numbers 1 and 2.
Neither Leno nor Martinez is at the Allison, Oblak, or Neuer levels. But both are competent and stable, and we have to retain them and utilise them both as much as possible.
Laca has been maligned lately too, but in his brief cameo scored a goal and it was a good finish.
Many, including myself, have said that he should go. But if he can help contribute this season to a late push for a European place or the FA Cup, all the better.
Laca isn't a bad player – but has lacked form this season. It was good for his sake to get the winner here and this could give him confidence in games to come.
Player ratings
Martinez 9
Tierney 6
Mustafi 7
Luiz 7
Kolasinac 6
Soares 7
Xhaka 8
Ceballos 8
Saka 8
Nketiah 7
Aubameyang 7
Bellerin 7
Maitland-Niles 8
Willock 7
Lacazette 8
Torreira 6
Arteta – 8 – The formation and game plan were well executed, as we pressed them, denied them space, and had a firm structure about us. Our finest away win in seasons – and something we should have done consistently for a while now.
Man of the match
Martinez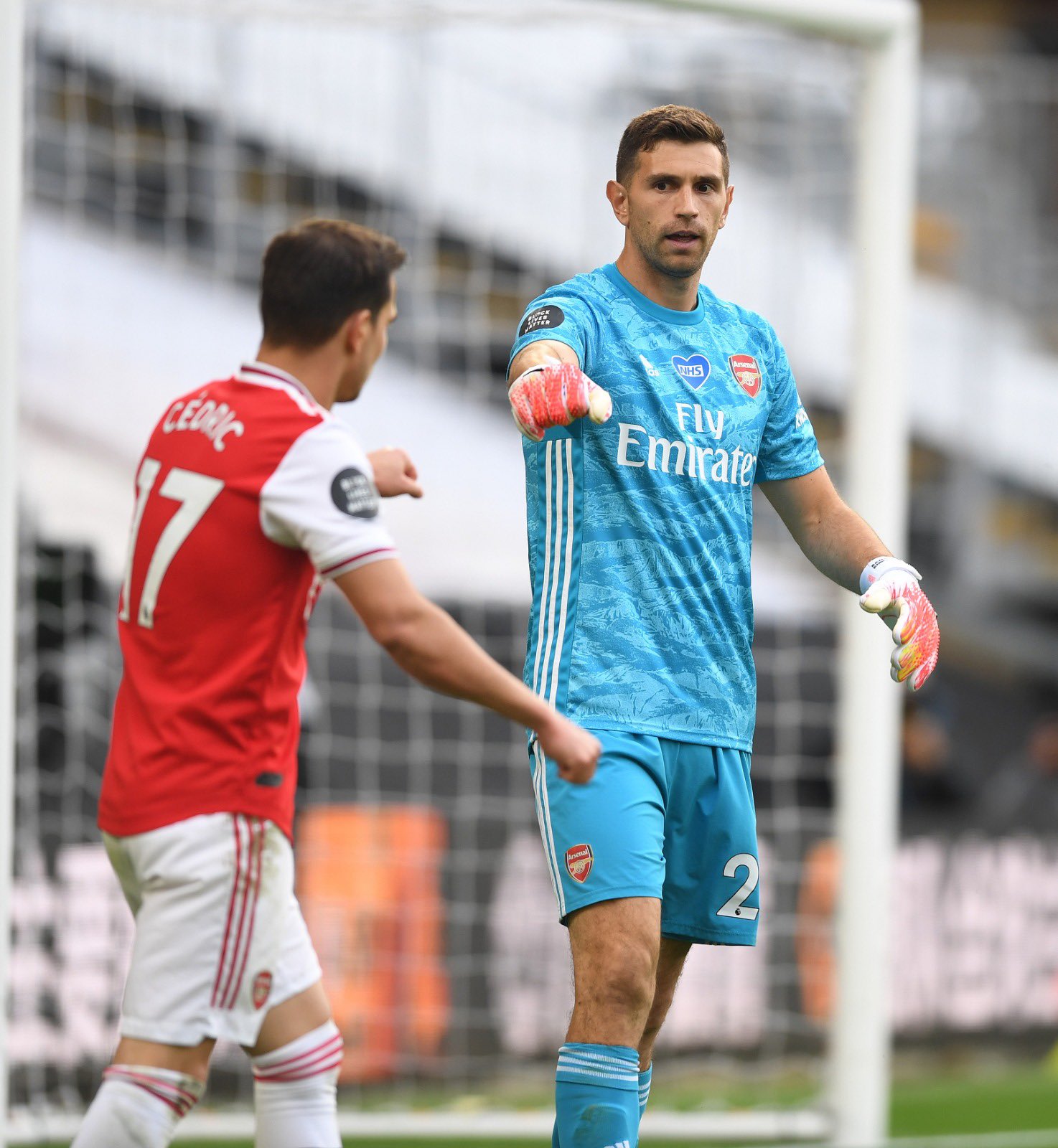 I respect Leno a lot, but then we're not really missing him at the moment. All kudos to Martinez.
MarbleHallsTV is an Arsenal social media account on Twitter, Facebook and Youtube. Been a Gooner since the 90s, inspired by Ian Wright, then Bergkamp, Vieira, Henry, Pires, Campbell, Rosicky, Koscielny, Ozil and Sanchez. A digital marketer/entrpreneur by profession, born in UK living in the Americas now.