The next subject in my series on Arsenal Youth Stars is Daniel Ballard, recently in the news for making his debut for Northern Ireland before taking his first team bow for Arsenal. Whilst born not far from Arsenal's Colney training facility, in nearby Stevenage, Ballard qualifies for the province via his mother and represented NI and under 18 and Under 21 level, with distinction.
So, let's find out more about Arsenal's newest full international, as ever, by chatting to John Williamson, who will have watched Ballard development than probably most ardent supporters.
DS: First, John, let's go back a few years, as I understand Ballard was released by Arsenal, deemed not good enough, as a schoolboy, in the Brady era. I think he was resigned to playing for his hometown team, Stevenage, when apparently, he got a call from Andries Jonker, to come back to Arsenal? What happened?
Response: Daniel was actually due to be released twice by Arsenal, the first time was when he was 13; Brady told him the news and during the Interview, Daniel convinced Brady that he could make it with The Arsenal he was given a second chance.
Over the next two years Daniel had several major injuries and got very little game time; during this time, Brady had left the Academy and was replaced by Andries Jonker.
Due to the lack of game time, just before his 16th Birthday, Daniel was informed that he would not be considered for a scholarship. Daniel was having trials with a number of clubs whilst still training with Arsenal; one of those clubs was Stevenage. Just before Daniel was contemplating signing a contract for them, Jonker contacted him to fly with the U16s to Germany for a pre-season training camp and friendlies. On the flight home, Jonker offered him a contract which was agreed instantly. Since then, there has been no turning back.
DS: Back at the club he was captaining the U18s and led that team to the FA Youth Cup. It seems the lad can not only play but has leadership qualities?
Response: He most certainly has, Daniel reads the game very well and has a strong personality; with his position at the back, he has the ability to see what is happening all over the pitch, enabling him to give advice and position his team mates, making him an ideal captain.
DS: I have heard him called a 'beast' by some and I assume this is with affection and complimentary about his defensive qualities? The player himself, with I guess, a nod to a player his must aspire to, has described himself as a Jonny Evans type centre back. How would you describe his style and liken him to John?
Response: Daniel is a big, strong, right sided centre back who reads the game well, a good header of the ball and makes crunching tackles when required. He has a no thrills style who can sniff out danger and deal with it; he reminds me of a Tony Adams type of player.
DS: I know you had high hopes last season when he secured a loan to Swindon but of course that chance for first team action in tough league was dashed by injury. Do you think Arsenal will look to loan him this season or will Arteta wait to see which of his may first team central defenders are sold?
Response: Unfortunately Daniel has had a few setbacks with injuries, I recall an U16 match at Tottenham's training ground where Daniel collapsed on the pitch, an ambulance was called and there was a 20 minute delay, then as you alluded to, last season whist on loan at Swindon, Daniel got injured playing against Colchester United which resulted in an operation and once again missing time due to rehab.
I believe that Daniel would benefit from a loan spell as at nearly 21, he needs competitive game time which I feel playing for the U23s would not bring.
DS: As a follow up, knowing Daniel's character and belief in his own ability, will he see the arrival of Mari, Saliva and Gabriel as an insurmountable barrier or a welcome challenge? In short, will he believe he can prove himself worthy of first team chances?
Response: Knowing Daniels character, I feel he will relish the challenge and will make him more determined to succeed at the Club. He certainly has confidence in his own ability and will welcome the competition.
DS: Certainly, making it as a homegrown central defender is difficult at Arsenal and more so now than ever. Keown and Adams would be the last in that position to truly break through, so we are talking 35 years ago. Obviously those two were special talents, but, and you know what's coming, could Daniel be our first self-produced centre back since Big Tone?
Response: As well as those already mentioned, we have Mark McGuinness, Zach Medley in the U23s, as well as Alex Kirk and Mazeed Ogungbo in the U18s who all have the potential to make it to the top, therefore the competition is strong.
DS: Willowmeter time JW, with 0 being no chance of being a regular at The Arsenal and 20 being odds on.
Response: I do believe that Daniel has the ability to make it with Arsenal. What is needed is for Daniel to remain injury free and in a season or so, have a pathway.
At this moment in time, I feel 14/20, though this can rise should things open up for him.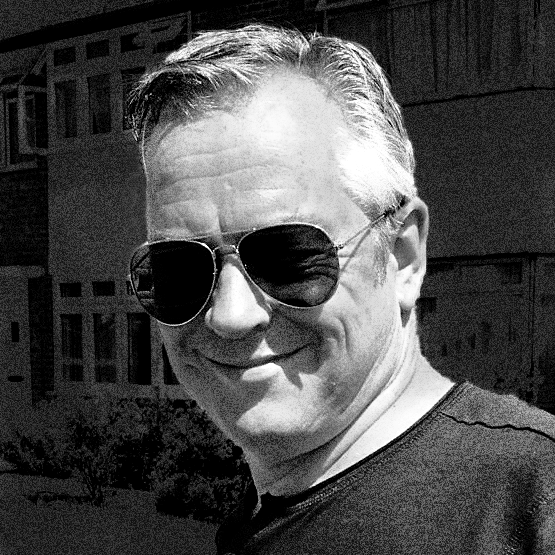 Passionate fifty-something Arsenal supporter who has been making the journey to N5 regularly since the early 1980s – although his first game was in 1976. Always passionate when talking about The Arsenal, Dave decided to send a guest blog to Gunnersphere in the summer of 2011 and has not stopped writing about the Gunners since.
He set up his own site – 1 Nil Down 2 One Up – in February 2012, which he moved on in 2016 to concentrate on freelance writing and building Gunners Town, which he launched with Paul in 2014.
The objective of GT was to be new and fresh and to give a platform for likeminded passionate Arsenal fans wishing to write about their team. Dave still of course, writes for the site himself and advises the ever-changing writing crew.