It seems there are an unlimited number of exciting youngsters at Arsenal at present. We all know that the actual number – and it is a numbers game – that make it into first teamers is small, but it does feel, with our current first team squad as it is, that the next few years may prove the exception. Arsenal are generally running a self-sustainable model and competing with so many clubs that are not operating that way, so scouting and producing future superstars is essential.
In the past this may have involved pinching or luring classy teenagers from Barcelona or Ajax but in the case of one of our newest professionals, Marcelo Flores, the club who reluctantly let the young Mexican go was Ipswich Town. It should be noted that Flores chose Arsenal over Chelsea, Liverpool and some Spanish clubs last summer when he was 15.
Time to ask our resident youth expert, John Williamson (@willow1886) about young Flores.
GT: John – it seems that Arsenal are excited about this young lad, giving him the maximum 3-year professional deal a day or so after his 17th birthday earlier this month. He has only been with us a little over a year I think, so he has impressed in a short and unusually disjointed period?
JW: Marcelo signed for The Arsenal as a 15-year-old from Ipswich Town. His father, Rubens, was a coach with the Ipswich Academy.
Marcelo came with a strong reputation and – judging by the quotes I've read from Ipswich – they were disappointed to see him leave. Since his arrival, Marcelo's career has progressed with him playing for the U18s as well as in the Youth Cup, where he is now in full-time training at London Colney.
GT: We do tend to put labels on players too early, although I sense our current first team manager (like Wenger) will not do that – but I have often read Flores described as a 10, a classy midfielder, a winger but also as a striker. From what you have seen, what are his major strengths and where is he playing and where could he play?
JW: As with a lot of foreign players, Marcelo is very comfortable with the ball at his feet and has the ability to use both feet equally well; so much so, that I am unable to tell which is his natural side!
Marcelo can play across the front of the midfield, just behind the forwards or on either wing. My preferred position for him is as a supporting role to the front men.
GT: I note that he has already scored three in four for the U18s this season already, including a brace against Palace. In that match I note he started from the left flank. I was thinking perhaps, it is the modern inverted winger cutting onto his favoured foot, but I am delighted to read he is two-footed. Sadly, this is rarer than it should be in the modern game, but this must be a huge asset for the young man and Arsenal?
JW: Marcelo is the type of player who isn't afraid to shoot, he appears to enjoy the central position. Top clubs seem to want all the outfield players coming through the academies to be multi-positional; players like Marcelo are perfect for us. I'm hoping, if he chooses to stay, that this will give him a number of pathways to get into the first team.
GT: Slightly off subject – but important to raise, I think – is how the fact that both his sisters were at Arsenal last summer must have made his decision to come to North London easier, but both have now left recently for Chelsea… Odd?
JW: I'm not familiar with the youth set-up with the women's team at Arsenal; I did however note that both his sisters had moved to Chelsea; to be honest, I excepted Marcelo to follow the same route, so when he signed a professional deal for us I was delighted, though somewhat surprised. Arsenal must have convinced him that opportunities will come his way if he keeps progressing.
GT: I know Arsenal confirmed Flores had signed a professional contract with Arsenal on the 6th October… John, can you clarify the length of his contract as being 2 or 3 years? And also perhaps comment on his father being quoted as saying his son was signing a 5-year deal at the club? (It should be noted his father Ruben, is an ex-player and himself a coach.)
JW: As Marcelo has only just turned 17, the maximum contract he can be awarded is 3 years. Once he has turned 18, Arsenal will either let him see out the remainder of his 3 years or can negotiate with Marcelo to offer a new contract up to 5 years. I would imagine that the Club will try for a new contract for a lengthy period.
GT: Earlier this month, the Guardian published the Next Generation Report, which is produced each year. This identifies the top 60 17-year-old talents (born 2003) and Marcelo Flores is the only Arsenal Player on the list.  What is your view on this both from Marcelo's perspective and perhaps in light of the fact that Charlie Patino does not make the list?
JW: To be honest, I take little notice of such lists. Unless a reporter has a decent contact in every club they can only go with what has previously been written – or the U18 highlights they've seen on a club website.
No clubs allow the media into Academy or U18 matches, therefore most of this is guesswork. Arsenal are very good at keeping future stars under wraps, which is why very little comes out of the Club until they become scholars or info from their national associations becomes available.
GT: I suspect you managed to watch Flores live a few times last season so perhaps elaborate on his key strengths, any weaknesses to work on, and maybe for the readers think of a player or two, Arsenal or otherwise that you could compare him to.
JW: As previously stated, Marcelo has two good feet and is comfortable with the ball; he also has good vision, and comes across as an extremely thoughtful player. And he has pace. I would compare him to a young Samir Nasri, a flair player, but with hopefully, more goal-scoring prowess.
GT: It seems unlikely with the recent announcement of the Europa League list that our young Mexican will feature in the group stages of the competition. What then should be his targets for the 20/21 season?
JW: It is too soon for Marcelo to be looking at first team aspirations for this season; getting further game time with the U18s should be Marcelo's priority as well as trying to get occasional U21 and U23 Call ups.
GT: Given your Willowmeter scores (on the potential for a player to become an Arsenal first team regular), were 19 and 18 for Patino and Azeez respectively… I am sure the readers will be fascinated to hear your score of a player rated in the top sixty 17-year-olds in the global game. So, John are we looking at the next Carlos Vela or the next Raul Jimenez in young Flores?
JW: I am hoping that he will exceed what Carlos Vela achieved at the club; my big worry is that he will get his head turned by Chelsea, where his sisters are currently plying their trade! I will give Marcelo a solid 15/20 to make it at Arsenal.
GT: Thanks, John.
Until next time from @willow1886 and me 🙂
.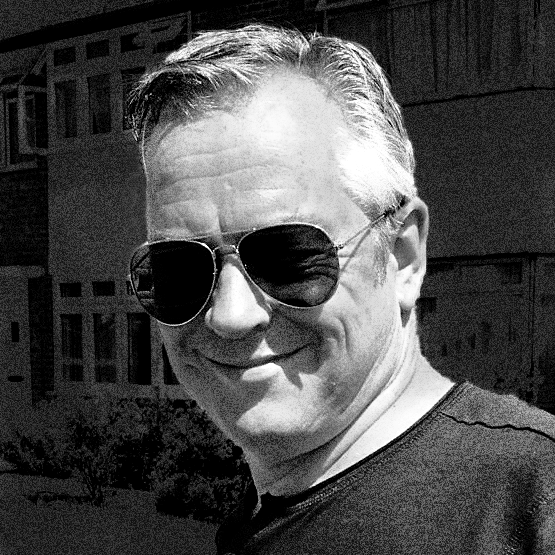 Passionate fifty-something Arsenal supporter who has been making the journey to N5 regularly since the early 1980s – although his first game was in 1976. Always passionate when talking about The Arsenal, Dave decided to send a guest blog to Gunnersphere in the summer of 2011 and has not stopped writing about the Gunners since.
He set up his own site – 1 Nil Down 2 One Up – in February 2012, which he moved on in 2016 to concentrate on freelance writing and building Gunners Town, which he launched with Paul in 2014.
The objective of GT was to be new and fresh and to give a platform for likeminded passionate Arsenal fans wishing to write about their team. Dave still of course, writes for the site himself and advises the ever-changing writing crew.