A look ahead to the January Transfer Window, how Arteta and Emery compare defensively, and behind-the-scenes drama.
Recent results have wound up Arsenal fans over the globe; with some calling for Arteta's immediate departure and comparing his win rate in his first 26 games, (46%) with Unai Emery's (58%). Emery outperforms Arteta in most categories, however his defensive frailties have to be acknowledged: giving credit where credit is due, Arteta has now secured the backline which seemed to be a problem for Arsenal since the prime-Wenger days back in 07′.
The tactical differences between Emery and Arteta are clearly visible, with Arteta adopting a 5-at-the-back formation a lot more effectively. While Emery's 5-at-the-back did get Arsenal to the Europa League final in 2019, the leakages were very visible. Sead Kolasinac operating as LWB provided a lovely attacking option, but was catastrophic defensively. Nacho Monreal, Laurent Koscielny and Shkodran Mustafi played as the 3 CB's and were pulled into question for lack of tactical awareness more often than not. Ainsley Maitland-Niles playing as a RWB provided a versatile option for Emery which he utilized to perfection.
Comparing the Emery backline to the Arteta backline would be a logical thing to do. With Arteta coming in at a time of turmoil behind the scenes and facing vast criticism, he had a point to prove. Arteta started the 2020/21 season, his first full season in charge, and ended 2019/20 with a back 5 that propelled them to FA Cup glory.
The back-5 was 100% more solid than the Emery back-5. With Ainsley Maitland-Niles and Bukayo Saka interchanging in the LWB slot to provide depth and pace. With LB Kieran Tierney being sent out as a LCB and proving his defensive qualities alongside new signing Gabriel Maghaeles and Rob Holding. Both Gabriel and Holding putting in good performances regularly. The RWB position was occupied by Hector Bellerin, a player who flourished under Arteta's guidance and discovered some of his best form of late.
Overall, the flair and defensive assurances at the back led Arsenal to more fluid football post-lockdown and led them to wins over Manchester City and Chelsea to secure a 14th FA Cup title. Both games showcased the change made by Arteta, defending capably (something Arsenal fans haven't seen in a few years) and producing chances on the counter-attack.
But after seeing the season off with a trophy, pressure mounted on Arsenal to make moves in the transfer market following rivals strengthening in abundance. A top target was Lyon midfielder – Houssem Aouar, mainly because the lack of creativeness the club had going forward. But the deal couldn't be done due to unspecified reasons and Arsenal opted to move on and delay the deal. This led to Arsenal fans first realizing adverse effect on creativity of the 5-back formation, with Arsenal failing to score in 5 games.
Playing a back-5 against teams who are inferior has increased frustration in the fanbase. A nail in the coffin was the 0-3 defeat at home to Aston Villa in which Arsenal registered just TWO attempts on target. This was a wake-up call for Arteta and led to contrasting calls amongst the fanbase.
8 hours without a goal from open play #ArtetaOut

— Drew (@DrewIsATweeter) November 22, 2020
Arteta inherited the worst Arsenal team in almost 30 years with 1 league win in 80 days and made us relevant.

✅FA Cup
✅Beat United x2 Liverpool x3 Chelsea and City.
✅Ended the 5 year 'big 6' away league jinx.

All within 11 months.

Criticism? Sure. But respect man, respect! pic.twitter.com/CtEwnWPYmV

— LTArsenal™ (@ltarsenal) November 9, 2020
The lack of guile in attack is becoming alarming at the club, with the personnel not even available to select; the Arsenal board is under extreme pressure to provide a sense of stability, balance and creativity in the squad in the January window.
Under the Emery reign, the Gunners were up and firing with no lack of creativity and stable squad rotation in the midfield. Scoring goals was never a problem for Emery and his side, however, the defence spoke for itself. It is quite the contrary for Mikel Arteta with a solid defence, but very poor going forward.
Is it time to give up on Arteta? Of course not, providing the board backs him to excel by purchasing the quality needed, then Mikel Arteta seems to be a man of turning bad fortunes into optimism. Whether he can turn this season around and provide Top 4 remains to be seen, but taking into account the rebuild progress so far – the signs seem fairly promising. The attacking fluency needs to be addressed, and that's down to the Arsenal board.
Stubborn team-selections and favourites seem to be a thing of the past for Arteta as he learns the managerial trade day-by-day. One thing is for sure, giving Arteta the funds to spend will ultimately lead to further success for Arsenal. But that's down to the board, and their ambition to rebuild Arsenal under a young manager. January may be a make-or-break month for the Gunners, as the Arsenal hopeful will be eager to see the attacking problems addressed.
An article by Ibrahim from @HaleEndArsenal.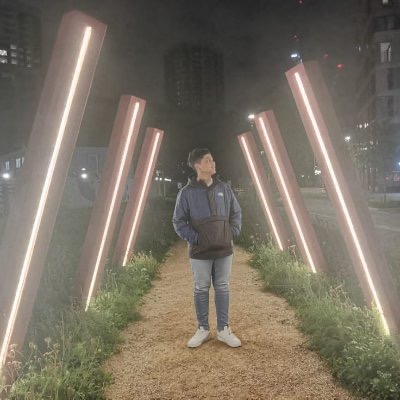 Passionate about the Arsenal, haven't missed a single game since 2012, and would like to break through into the mainstream as I try to progress my career in the world of Sports Journalism.