Tottenham Hotspur vs. Arsenal – PL preview
Tottenham Hotspur irk me.
Their white shirts and blue shorts.
Their logo of a chicken standing on a ball.
Their motto "To Dare Is To Do" when they're seldom ever daring or doing.
The fact they took their name from a 15th-century English warrior – Henry Hotspur.
Their idiotic songs featuring the reverence of their FA Cup wins generations ago.
The fact they boast about a new stadium and a "world-class training ground", even though many PL clubs including ourselves have top class training facilities. We've updated ours recently, and Liverpool has built a new one. The only real difference between their grounds and ours is that theirs is slightly larger and one can buy Thai, African, Chinese, and Arab foods there (and not just overpriced burgers and pizzas).
Oh, and it has a Kop-esque stand for "best atmosphere" though most English football fans today don't sing much. Oh whoop-dare-do!
That they have world-class players who haven't achieved much, bar individual awards and wonder goals.
A manager who calls French World Cup winners at Old Trafford "a virus" but doesn't get why he folds at every club he's been to for the past decade. And demands the media gives him respect for winning three PL titles with Chelsea.
And a fanbase who cannot accept that both Arsenal (and Chel$ea) as London clubs have greatly outdone them in both national and global standing. The only reason people in the Americas or Africa know about Spurs is because Mourinho is their manager, or their star striker won the World Cup golden boot. Or they reached a Champions League final they lost in a whimper. That's not the same as actual success, which is why our global brand is immeasurably higher than theirs.
All seriousness aside, Spurs are looking good at the moment. I won't delude myself and say otherwise.
Jose has brought them a new structure, and the likes of Son and Kane are doing well. Kane is even moving in a Teddy Sheringham-esque manner now, dropping deep and scoring goals and making assists.
Aubameyang has definitely achieved more in his career and proven himself in two top leagues (PL and Bundesliga). But in form terms this year, Kane is winning the argument hands-down.
Even some of Spurs' weaker players, like Sissoko, Winks, Aurier, Sanchez, etc. are doing better under Mourinho. Jose also is a manager who operates on a siege-mentality, and he even dissed Wenger a few months ago. Mourinho falsely said Le Prof had never beaten him before… perhaps the 2005 Community Shield and the 16/17 United defeat to us at the Emirates have been excised from his mind?
We're underdogs in this game – and rivalry aside we're fools to not admit this.
Battlegrounds
Defence/attack
Spurs' strength this season, as it has been for some years now, is their attack. Kane and Son are world-class, and as they're amongst the PL's top scorers, they will be threats without a doubt.
Our defence, whilst in some ways more static than previous seasons, still is prone to gaffes as our players are not really on the desired mental level.
Son's pace and Kane's trickery from deep can cause us big issues, no doubt.
Jose is saying Kane may not be fit, but I don't believe it. We all know how wily the man is – it's his usual mind games, no doubt. From Chelsea, to Man United and now Tottenham he never truly changes.
So whoever starts for us has to be on point with near-total concentration.
Tierney looked poor against Adama and has to watch what Son, Bale or Bergwijn do. As does Bellerin on the other side.
That said, our attack may not be as potent, but on paper is as strong. Auba hasn't been on form, but this could be a turning point. Jose is crass but he isn't silly, he would know that Auba has the pace and movement to expose their defenders. As does Willian, if he starts, and Saka.
Spurs' defence on paper isn't the best – Lloris is older now and not near his WC-wining prime. Alderweireld is past his prime too, and Aurier, Sanchez, Foyth, and Davies aren't really capable. That said, Jose has improved them as a unit, and it's best not to take them lightly. New left-back Reguillon has also contributed well, in fairness.
Midfield
Both us and them are looking for a similar balance in midfield. Partey is a strong doubt for us, though I can see Xhaka/Ceballos or Elneny if he's eligible after his Covid-enforced break to perform a similar function to Spurs' midfield.
We both want mids that can cover ground, win the ball, track runners and be solid in transitions.
Hojberg has done well for them, whilst as mentioned Sissoko has improved.
It may be an old cliche, but whoever wins the midfield battle will win this game, and I feel we need to match their physicality and tenacity. Jose knows that this isn't a Wenger Arsenal side, which he can dominate and bully in the middle of the park. But even though his old frenemy left a few years ago, we're showing many of the signs of a latter Wenger-era team. No doubt Jose would be looking at our recent games and will use a plan to try and nullify and expose us.
Attack
Arteta moved towards a front three with Auba in the middle vs. Wolves, which is what fans wanted, and really what the side needed.
Laca did score and play well vs. Rapid Vienna, however, I feel he may continue with a front three for now.
As Spurs' defence can be run at and individually can be slow, then a fluid front three may be best here.
Pepe isn't available of course, but whilst Willian hasn't shone much for us, he does have some trickery to worry their defence.
It's unfair to say fans are turning against Auba, but then a goal or strong performance at least vs. Spurs will help assuage the doubters.
Arteta
I'm not sure that Mikel is the right man for us. Yes, he won a trophy – something Spurs haven't done in decades no less. The last FA Cup they won was in Lineker and Gazza's heyday – yes, that long ago.
But he is getting things wrong tactically and bar his Cup win he was way too inexperienced to get the job. I don't think he has the skills to turn things around.
Though if he got a result here, vs. the scum, it would soften attitudes towards him, somewhat.
He needs a strong tactical display here – as if coming results go badly, he may well be on thin ice as our manager.
A good performance and/or win in this game could be a turning point in his fortunes.
Prediction
Them 2-2 Us
They're favourites no doubt, but then maybe it's just wishful thinking on my part.
Without any salt or bias, I don't think their squad is all that. Bar Kane, Son and Bale, the rest of their side is full of good, average and bad players. It's with Jose at the helm, a proven world-class manager no doubt, they look more organised. They also have a winner in charge, which is really what they needed after Poch took them as far as he could.
And let's not forget the cliche – form goes out the window in derby fixtures. I recall when we were dominant under Wenger and Graham that NLDs would be tough, whether home or away.
Either way, even if they reckon they can win the league for the first time in two or so generations, I detest that lot and hope we can make them pay.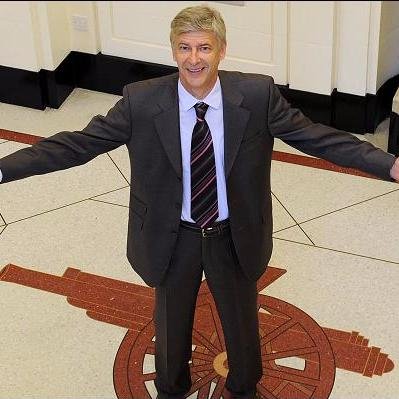 MarbleHallsTV is an Arsenal social media account on Twitter, Facebook and Youtube. Been a Gooner since the 90s, inspired by Ian Wright, then Bergkamp, Vieira, Henry, Pires, Campbell, Rosicky, Koscielny, Ozil and Sanchez. A digital marketer/entrpreneur by profession, born in UK living in the Americas now.