In recent years the 'revolving door' of Arsenal hasn't stopped spinning; a new member of the hierarchy is barely in the building, before they're back out the door again. But there is one man in a position of power who has stood resolute. Much like his time as a player, Per Mertesacker has steadily and quietly gone about his business, but this time as our Academy Manager.
Where we seem to focus on the, oh so many negatives surrounding the club at the moment. The academy is something that should be celebrated and after three years in his role, Mertesacker is someone that should be praised. Of course, there are many contributing factors to a successful academy and the success or failure cannot be solely attributed to one man. But, just like a manager has the responsibility to set the tone and demands for the team. The academy manager has the duty to set the standards expected of the next generation of Arsenal players.
With that in mind, the trust that the club showed in the German was immense; He was to be a player one day and the head of our academy the next. No working up the ranks or learning the trade, just one year of playing, while preparing for his next role. After that, he was to be the main man and the biggest influence on our next crop of players.
So what did Mertesacker offer that more experienced 'Academy heads' didn't? He already held a big influence at the club, his professionalism and leadership was already established and his love for Arsenal was undoubtable. From the club's perspective Mertesacker was too valuable and had too much potential to be let go. Speaking personally on the matter in a Arsenal podcast, the German said, "I think what made them want to keep me, was Mikel Arteta. I think it was the year before that he went to Man City. They were desperate to keep him, but they approached him a little bit late. I think in their mind, they thought, 'We want to keep Per as part of the club.'" Clearly, the club recognised that Mertesacker was an asset and they didn't want him to realise his value elsewhere.
Standing at a rather daunting 6 feet and 6 inches it's no surprise that the fans fondly remarked upon Per as the 'BFG.' But what becomes more apparent when looking closely into Mertesacker is, that his character his even bigger than his physical stature. That character, his experience and how he communicates is what he brings to Hale End. He's a walking example of what it takes to play and win for Arsenal.
What message is the thirty-six-year-old German circulating around the academy? Reflecting on his career in his book, Mertesacker said, "My experience has taught me that you simply cannot do enough." This statement is backed up by the fact that, he committed at least 10% of his salary to a network of people that tried to maximise his ability while he was playing. Evidently, Mertesacker pushed and honed every aspect of his game to compete at the top level. With that being the case, you can sense his bemusement, when commentingon the younger players at the club while he was still a player, "They were happy with a ball at their feet, but for everything else there was a lack of desire, 'I play football and go to training. That's enough.' But no, it isn't enough when you want to maintain a certain level for a long time or you want to improve." The German's views on what's expected are high and as we learned from his time as a player, he's not afraid of letting people know if they're out of line.

Our academy manager clearly wants the younger players to take responsibility, not just on the pitch but off it too, and he can point to himself as an example of doing just that. If the players don't adopt the self-leadership and commitment that he himself showed, then they won't be recommended to Arteta for first team involvement or deemed responsible enough to represent the club on loan either. To play for Arsenal, you need to have a certain mentality, speaking about how he wants to foster that, he says, "I will do everything I can to challenge the young players' mind-sets. I want to challenge them so they're ready to take on new ideas … I want to convince them that they have to do something to get to the top of the world and I want them to be an example for them"
Although the primary objective is to produce top players for the Arsenal first team, the success of the academy can also manifest itself in other ways; it provides the clubs with assets to sell and even failing that, it creates an ongoing source of pride for the club. For example, who wasn't proud to see Glen Kamara representing Finland at their first major tournamentover the weekend. Kamara only made one appearance for Arsenal in a dismal league cup tie in Sheffield, he recouped no money for the club, but he represents Arsenal as a Hale End graduate and always will. He is just one example of many players doing just that.
With Mertesacker at the helm, the hope is that there will be even more young players making the club proud, whether that be in the famous red & white or elsewhere. For Arsenal and Mertesacker it's not just about developing great players, it's about producing well rounded young men too. In an interview in late 2019, the German said, "I want to make an impact on young people's lives and be part of their futures, no matter what they do [in football.]" Mertesacker's passion runs deeper than a love for Arsenal or just football, he cares about making a wider impact and he represents the values of Arsenal football club when he does.
As I mentioned earlier, the success of an academy is never just about one man, there are many working tirelessly to instilthe principles that Arsenal represent. They don't get lauded, but as fans we all benefit from their contribution to the club. Those hard working coaches, teachers & mentors look up to Mertesacker to set the tone now, and he's setting the right one. There's a reason that Mertesacker got given such an important role, and a reason he's still in it; He's dedicated, passionate & he represents the values of the club we all love.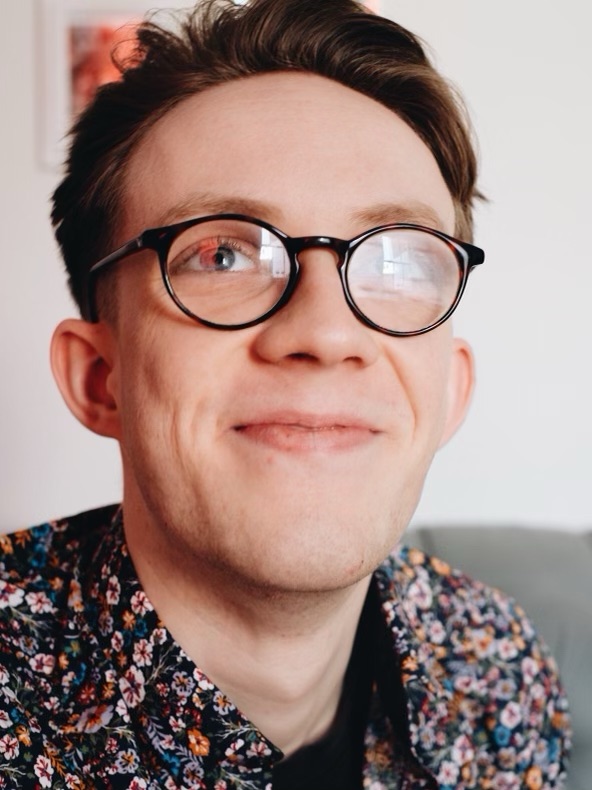 I'm a lifelong gooner in my early twenties, hailing from coastal North Wales. The passion for all things red and white is passed down from generation to generation in the Collins family, a gift and obsession that was first passed down by my Grandad, who was a regular at Highbury in the 60's, it's been a lifetime of sharing the pain and joy together ever since.
It was at a cold and wet trip to Manchester City that I caught the bug, a day that ended in a defeat to a Joey Barton penalty, it's pretty much been down hill from there but I'm sure the glory days I've heard so much about will return and I'm here to document that journey.