This article first appeared on Gunners Town at the end of last year – but quite a bit has happened since then…
Lacazette's goals have completely dried up, as have his assists.
He's made some comments in the press about being open to offers from other clubs and wanting to play Champions League football. (How dare he?)
He contracted COVID (perfect timing) just when Gooners found his presence on the pitch absolutely intolerable and demanded to see Eddie Nketiah up front. I mean – how much worse could we be with Eddie? (Answer: a lot.)
Arsenal fans have the uncanny ability to foist the blame for a bad run on a single player. Or the manager. or both. We've done it forever and we'll continue to do it.Never mind that:
Saka has been average in the past few games.
ESR below average.
Odegaard practically disappeared after the international break.
Partey was crap and then got injured.
Tierney got injured.
Tomiyasu has been out
Martinelli has lost some spark, and has become entirely predictable
Ramsdale isn't the Messiah
Ben White has been iffy, and Gabriel has some costly blindspots
Cedric is the other flak-magnet, but has actually been fairly reliable
Xhaka is not good enough – especially at left back
Tavares was an amazing signing, now he's crap
Lakonga is crap but he's young so we'll give him a break
But sure – go ahead and blame it all on Lacazette. (Or Arteta for selecting him. And Kroenke for being Kroenke. And don't forget how leaving Highbury was the end of us.)
What was an unpopular opinion back then is sure to be even more so now… So go ahead – let me know in the comments why I'm an idiot and a foreign muppet and I should rather watch curling.
Let's write off the season now, because we have given up on players, the team, the manager – and then let's blame the team for bottling it. It's so much easier to be outrageously, indignantly, pearl-rattling unhappy than to have a good look at our own faults.
Anyhow – here's the post from December. Have at it!
—
Lacazette is Marmite to Arsenal fans.
Some point out how he has played an instrumental part in all of Arsenal's recent resurgences, as a vital cog around which our youngsters spin; others are eager to brand him as an ineffective and wasteful striker. Both camps, as is generally true in this Age Of Divisiveness And Pearl-Rattling, are correct. It is possible to be both things at the same time…
Question is: does Lacazette have a role to play in The Process, which we are all implored to trust?
Let me start by saying that I'm not a statistician, I think their use is fairly described in the following statement:
"Most people use statistics like a drunk man uses a lamppost; more for support than illumination"
I find stats as interesting as most people, however I'm not convinced that they are the be-all and end-all of understanding the Beautiful Game.
I'm expecting an onslaught of xGs, mAs, bCm and other outrageous slings for merely confessing that I would like to see the Frenchman given a contract renewal. My wish is not based on a spreadsheet of genius analysis, or a mastery of mathematics: I can't stand toe-to-toe with the StatsBomber and slug out why Lacazette's numbers should earn him an extended stay at the club. No – my conclusion comes from decades of watching Arsenal play football, and knowing that there are certain "immeasurables" that don't get captured by computers, there are certain unquantifiable qualities that nevertheless affect how a team performs.
Players with better metrics aren't always better for a team. Sometimes a footballer brings out the best in others, by bringing ethereal but essential elements such as confidence, resilience, solidity, or they inspire by example, work ethic, belief.
It doesn't matter whether you watch the English Premier League online, on TV or at the stadium – the process of observation is a vital part of acquiring expertise in any field. Different people view the same events in different ways: some see things in a more linear, flowing manner, others are drawn to individual events, snapshots in the evolution of a game. This can also affect how an observer feels after a game in which their team wins 1-0 – after 90 minutes of shoddy performance and one flash of brilliance: two fans could walk away feeling very differently. One may be ecstatic, the other disappointed.
Context always matters, too – a scrappy 1-0 win in a cup tie is obviously an outcome to celebrate, whereas a scrappy 1-0 win over a struggling bottom-of-the-table team may be cause for concern. At what stage of the season the result happens is also important: at the tail end of the season, those 3 points are everything, even a single point Away against a top team can seem like a massive victory. Truth is – the points dropped in the first few weeks of the season are as costly as those at the end: their value is just not as apparent.
At the beginning of a season, it feels like time is on your side: errors can be corrected, mojo found.
This should be obvious – but it's not. It's human nature to be caught up in the moment. Good coaches know that the season is measured over 38 games – and not single performances. Even the best teams have chinks in their armour: the Liverpools, Citys and Uniteds of this world have suffered huge losses at the hands of minnows. In the end, it is consistency that wins out.
Which brings me back to the Lacazette situation, and a couple of observations I'd like to make that support my desire to see his contract renewed (whilst simultaneously believing that it won't be).
Lacazette does not play as a traditional number 9 – in the style of a Van Persie, Adebayor, Wright or Kanu. He tends to play more as a pivot, a fulcrum – drawing in defenders, and then with an accomplished first touch, creates opportunities for other players to transition into a successful attack. He is a disrupter, and spends large parts of the game pressing, harrying, putting pressure on opposition player and forcing turnovers.
His work may not be the final or even penultimate act in a goal-scoring movement – thus escaping registration in the reams of statistics generated in a football match – but it is often the initiation of one. Laca doesn't get the credit for the assist, or the big chance created – but if you analyze goalscoring events from beginning to end, you'll find that he has often played a vital role in making them happen.
By all accounts he has other intangible qualities – the youngsters speak highly of him as a positive influence in training and in the dressing room. He doesn't make a fuss, he's not difficult to manage – and he has often played second fiddle to more mercurial players – asked to come off the bench, or played in the less glamorous games, where stat-padding is not as likely.
His statistical record lamppost at Arsenal is actually sturdier than a drunk might have thunk: 8th in all-time Premier League Goals/Appearance ratio. 10th in goals, 11th in assists. He has a remarkable penalty conversion rate, and impressive shot-on-target numbers. His Big Chances Missed numbers are comparable to Aubameyang's, Giroud's or Van Persie's…
I think part of the problem is that people are judging Lacazette by the number on his shirt, rather than for the role he is asked to play in Arteta's Arsenal. His link-up play, his work-rate, his defensive reliability, his no-fuss, head down, hands-on attitude is often the beating heart of the team. He is relatively injury-free, and despite being subbed frequently, he has played and impressed for the full 90.
(For what it's worth: I'm not against having players perform their hearts out for 70 minutes and then get substituted: I think 5 or 10 minutes is not enough time for a substitute to have a real impact. Football is stuck in a traditional mindset that Rugby is fast discarding.)
For a brief period, in a 442 alongside Aubameyang, Alexandre showed the role he could perform as an enabler for the more temperamental, more accomplished striker alongside him. Giroud performed a similar role – both for Arsenal and for France. Aubameyang's behavioral issues put paid to that partnership – but there is a reason that their bond was always so strong: Aubameyang knew that his hard-working French bro' played an important part in Auba's own success.
I believe Laca still has a couple of decent years left in him. Giroud was similarly dismissed and went on to win Premier Leagues, Champions League and Europa League cups after leaving Arsenal, playing an huge part in Chelsea's success.
35 is the new 30. By losing Laca we would be losing a key senior player, a regular goal and assist contributor, and someone who always plays for the cannon on his chest.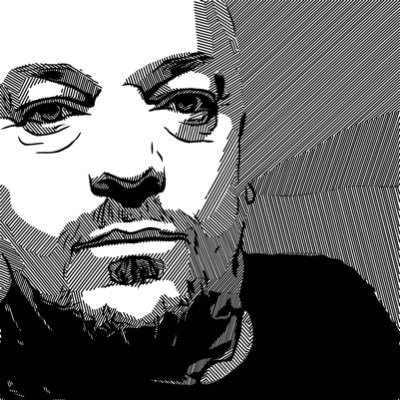 I was eleven-and-a-half. My family had just emigrated from Rhodesia to South Africa. All the kids on my street supported United or Liverpool, because of their Southern African goalkeeper connections: Bailey for United and Grobbelaar for 'Pool. Problem was: I didn't like the colour red – so when FA Cup Final day came around in 1979, I supported the team in yellow, even though their name sounded like "Asshole". At the final whistle, I had bragging rights and a team that had won my heart.
Then I discovered that the Gunners also wore red. Luckily, I remained loyal, and the Arsenal has kicked my heart around ever since… (apart from a few lost years in the '90s and early '00s, when I was busy doing grownup things as a composer in Hollywood).
Abandoned invinciblog.com to launch this site with 1 Nil Down 2 One Up blogfather Dave Seager – and we have used this platform to help launch the writing careers of a number of amazing Arsenal bloggers.