POSITIVES, NEEDS and HOPES 
I really hate that title. That phrase. Little bit of sick mouth.
I thought about calling this piece 'Similar to bringing in a player from another team' (STBIAPFAT), but that's trying too hard.
Either way, it does accurately describe a couple of things I've seen at Arsenal this pre-season.
One is William Saliba but I'll get on to that glorious subject later. 
The other is ruthlessness.
I have been pining for Arsenal to be a team that start games fast especially at home. The crowd are energized already and the away team expects you to take the initiative. The greatest advantage however is that if you go behind trying to go in front, you have 2/3 of the game to recover it. The crowd will help you because you haven't upset them by being negative or dull.
Arteta has been talking about it also. I was so glad to hear him last season mention the need for ruthlessness. I think that ruthlessness in his mind has two facets. Firstly, it is the need to keep pushing for goals when you are in the ascendancy. 
As we all know, the games we won last season were ordinarily by a goal. This season as a whole gave me high blood pressure. It's not genius analysis to point out that without potent strikers that was likely to be the case. Eddie has drastically improved and Gabriel Jesus is of a completely different level to Lacazette.
Even though half of our preseason opposition have been weaker the other half have been tougher so to have scored 25 goals and only conceded a fifth of that is at worst a big change. The attacking ruthlessness stems from the defensive high press. Pouring 70% of your energy tank into the first half and only using 30% to the second half by slowing the tempo and recycling possession. Much smarter, at least to me.
What embodied the attacking intensity was the details. The most obvious one that I saw, beyond player characteristics compared to last season, was rebounding. I saw three opportunities in the first half where at least one Arsenal player was rebounding the shot. The best example of this in preseason was Saka's goal against Chelsea. 
I'm sure Arteta has told them that we leave goals on the table. At a complete guess I would say that during each game Arsenal will have two rebound opportunities. If they take one of these every two games then this is another 19 goals.
That's still not enough to challenge but add to this the fact that Odegaard and Saka look hungrier for goals and Martinelli never lacks hunger. His goals will be based on finishing quality. Add in our two strikers who will likely get at least 15 more goals than our strikers did last season, then we are looking like we are fixing our biggest issue. 
I link this whole thing to coaching and desire. I'm not going to pretend I know what our coach has told them but it's obvious that this has been a focus in preseason. What is clear though is that Lacazette lacked desire and Gabriel Jesus could donate 30% of his to Anthony Martial and still have more desire than most.
Much like Ian Wright, his energy is infectious. It's that male pride. Others wanting to show him that they are as good as him. It's a man challenge without words needed.
The other facet of ruthlessness in football can be found at the other end of the field. 
If the group are going to be ruthless defensively the fundamental need is for concentration. Basically you have to be switched on at all times in the modern game. The new way of playing puts you either in a vertical lane or horizontal zone at all times on the field regardless of whether you are close to the ball or not. Far more structured, compact and organized. Back when most of us played football you only gave thought to your positioning when the ball was close to you either on defence or attack. It is totally different now.  There is therefore far greater need for being switched on at all times. If you go to an elite professional club your positioning and therefore concentration has to be laser precise. The coaches will grab your shoulders and turn you 30° and move you 2 steps to your right, as an example. 
As you can imagine with this level of precision it would explain why Arteta has spent the first part of his reign on the sidelines giving constant instruction. Ordinarily, the players would be annoyed by this but they appreciate the guidance as a game is always more intense than practice. They want to know if their concentration levels match with their positioning and he tries to help. I wouldn't be surprised if the Arsenal players have sneaky transparent flesh colored earpieces that the coaches are using to communicate to them!
What we saw yesterday wasn't just 'good job Arsenal' but the product of a few years of teaching the JDP style and our players becoming far more comfortable with it. We now see tempo including one and two touch passing frequently added to great organization with a delicious topping of trust in each other.  They know where their friends will be. All of this added to very clever signings for the second summer in a row leads you to resoundingly beating Chelsea and Sevilla.
It's what you get when your players, fans and especially the owners are patient. For those of us who have 'trusted the process', it looks like we are about to get a present this season.
POSITIVES:
Wow! Where do we start? Let's go back to front. Ramsdale's kicking seems to now be giving us 2-3 opportunities per game. This is a weapon beyond the obvious. Not only does it send us directly on the attack but it would make the opponent somewhat fearful of playing a higher line and compressing us which would include high pressing us. Love it!

I loved it that Ben White had the opportunity to make an early mistake so that he could show his composure in character. You might remember that he lost possession trying to dribble out of the back early in the game. After that he did it a few more times and continued taking risks with some beautiful sweeping longer passes. I love that his confidence wasn't knocked because that's the sign of a top player. You've got to care but not care too much to wear your backpack doesn't have heavy rocks in it.

So as many of us suspected Zinchenko is playing both left back and central midfield. Officially left back but in a  central role as play develops. This gives him more dimension to use his wide variety of passing and technique. He also made a few vital defensive interceptions. An improved performance from the last one for sure.

For those of us who watched Saliba in France, what we are seeing is just a continuation. What was unsure was whether he could do it at a higher level. That is as yet unproven but I'm not sure I can remember a center back so young and yet so assured since Tony Adams. He's a different kind of warrior to Tony Adams who didn't have quite the athletic profile that Saliba is blessed with. He's more of a silent warrior who seems quieter yet exudes a natural composure and confidence. I don't want to go overboard because it's still super early but my first observation or prediction is that it will be extremely difficult to put him on the bench. If you make the team better then what can the coach do? This isn't any knock on Ben White as he is a fabulous play, also. Here's a thought though…. If Thomas Partey misses a chunk of games I wonder if there is a plan for Ben White to help at defensive midfield leaving Saliba and Gabriel at center back with Tomi at right back?
Thomas Partey continued his excellent run of form. Boy oh boy, we would miss him if he had to sit out. If he could add a more consistent final ball similar to the one he played to Xhaka, and more accurate shooting, I think he would have a case at being the best defensive midfielder in Europe. He's up there regardless right now.

Odegaard is playing at the top of his game. Looks like he's really enjoying his football. I've noticed that he is playing quicker. Far more one touch than usual. He's also playing more vertically and using his major gift of the through ball. What is also evident is that he has been instructed to get into the box and be a part of the finishing crew. He has had at least one great chance in every preseason game.

Granit has elevated his game too. Even though it's obvious that he's not a natural box finisher, you can see that he is willing to develop that part of his game and he's getting closer. Like Odegaard, he is playing quicker too. What I noticed yesterday was that he is spending a good amount of time out on the far left vertical channel and is somewhat of a winger in the middle third. It makes me wonder if the plan is to continue doing this with Zinchenko centrally and if so are Arsenal looking for a midfielder who is more natural in a wide channel like Paqueta than a central player like Tielemans?

There is a theme developing. Beyond all of the other improvements that I've listed, there is individual improvements everywhere. It is harder sometimes to spot in Martinelli as his tendency to cause devastation happens at such warp speed. At least I get dizzy watching him. His improvement is in his creative eye. He's consistently delivering assists in preseason and an assist is essentially as good as a goal. If he only got 8 goals but 15 to 20 assists thenthe team is better.

Have you noticed that we've gone from having the striker with the least desire to score goals in the box to the striker who has the most? No wonder we are scoring bags of goals and generally looking far more threatening. I suppose the whole point of football is to organize your team so that you can create goal scoring opportunities frequently. Then your success is largely dependent on that one guy being a good finisher but also having the desire to find a variety of ways of creating opportunities for himself. Sometimes we forget what good really looks like until it shows up. Also, the fact that Gabriel Jesus scores most of his goals in the 6 yard box, and frequently makes runs in there, is so much more helpful to the team. If he stops on the penalty spot like Lacazette often did then the whole defensive line can push up and not only mark him but mark everybody else who's in a similar location. We now have three or four layers of crossing options because he separates their defenders and draws the most attention. I suppose this will mean that we should score more cut back goals to the penalty spot area this season as that will be a more open pass.

Saka's development may be less obvious as he's always been a highly dangerous player. His improvement can be harder to spot as it is subtle yet continuous. I don't know him but I don't feel I need to in order to judge the character of a very young adult who can miss the crucial shot for his country to win their first trophy in 55 years and still want to be his clubs penalty taker.

There were times last season where I didn't fully believe Arteta when he said that he gives freedom to our attackers in the final third. It seemed too robotic and repetitive. We are seeing more rotation and unconventional ways of attacking so far. 

This might be the most vital part of our growth into an elite team. 

There will be a point where opponents will be able to understand our patterns if they are all we have. They will be able to shut them down so we will have to use creativity and more player instinct to break down defences.
NEEDS:
It's being picky bringing out anything remotely negative after beating Sevilla 6-0. Here are a few minor details
There will be certain games this season where we will comfortably win the game without the need to take any risks whatsoever. I'm thinking of when Ben White lost the ball in the defensive third. In certain bigger games we will need to overload and create the extra man to break them down. At the same time I wouldn't want to discourage him from doing something that is a gift but hopeful that he would pick his moments very carefully. In a perfect world all professional footballers could play comfortably with both feet and therefore dribble on the side away from the defender so they can't be tackled. When you watch Ousmanne Dembele at Barcelona you notice how much harder he is to tackle because he doesn't just shoot and pass with both feet, but he dribbles with whichever foot is furthest away from his defender.

I remember coaching a couple of teams in my coaching career that were playing at the peak of their game. I had to remind myself of the importance of getting out of the way. Essentially, if you were to describe football coaching in one word it would be "help." Your job is to help the players. On days like yesterday, especially in the first half, your job is then to get out of the way. Don't over complicate, not too much instruction, just let them play because they've figured it out. I'm hoping as part of Arteta's coaching development, he achieves this. It might be tough for him because he does come across as a controlling coach. Having said that, when he talks I'm at the point where I expect him to always say the right thing therefore he must know the right thing, right?

The most nervous I get watching my team is when they are defending set plays. Not corners so much but those inswinging free kicks. It's not just us though. Most teams need to brush up on marking in these situations as it seems to be a weakness for everybody.
HOPES:
Yesterday I made a bold prediction on Twitter. I said that Fabio Vieira will be our player of the season. Looking at the form of our entire team, that will be a Herculean task. I stand by it because I think he is going to add something to Arsenal that has been absent for too long. I think that his genius is the through ball and especially the weight of pass. Even though Odegaard specializes in this, I think Vieira has it as his first option. What an exciting thought!

I still feel that if we are going to get another winger that it will be somebody who offers goals as his specialty rather than general wing play. How about this…… Ferran Torres at Barcelona is likely to have his play time diminish with the introduction of Raphinha and Lewandowski and the return of Dembele. This is besides Auba and Fati. He can play striker as well as out wide. He is a goal scorer before a dribbler. He could cover the two positions that we need in winger and striker. Experience of the Premier league. Experience of a similar system to ours when he was at City. Already got friends at Arsenal. I can see Arsenal doing a loan and Barcelona paying some of his wages (which are likely 3 million a week knowing Barca).

I'm going to be boring here and keep repeating myself. Edinson Cavani is out of contract and has no club. I know that he is at the end of his career but I would love to have him as our 20% man. Let him occasionally come off the bench when it is obvious we need a target man and let him offer rotation in cup games. If we are going to also play the

3-1-4-2

formation that we have been playing in preseason, and we play Jesus and Eddie at the same time and send Balogun out on loan, then we don't have any more natural strikers for the bench. So, for me I think it's an obvious need and I will be reticent to buy a younger target man because we have two out on loan in Bierith and Moller that might end up being an option at Arsenal. If we were relying on him at 35 years of age, then no. I just think that he is an intelligent back up plan. I'm sure that he could also teach all of our strikers a thing or two as we all know that he was one of the worlds best strikers in his prime.

The Nuno to Marseille is likely a very smart move all around. There is every chance that he becomes our long-term left back alternative. I'm not sure TIerney is going to be too excited at being second choice which I think he will be. I have no doubt that Zinchenko didn't come from the best team in the country on 50% playing time to come to Arsenal for the same or less.
Tip of the day… If you haven't already watched Sangare at PSV Eindhoven then I suggest you take a look at this. https://youtu.be/mnQ5mQQovoQ Alongside a target man I think our other priority is a DM. Sangare, like Tchouameni, will go big soon. Best to invest before you have to pay 50M+
FINAL THOUGHT:
Sevilla had the best defensive record in La Liga last season. They also qualified for the Champions League and we didn't.
We just beat them 6-0.
Check out my PNH Expanded podcast below. I discuss ways that Arsenal could create even more chances. I'm being greedy. Thanks for reading!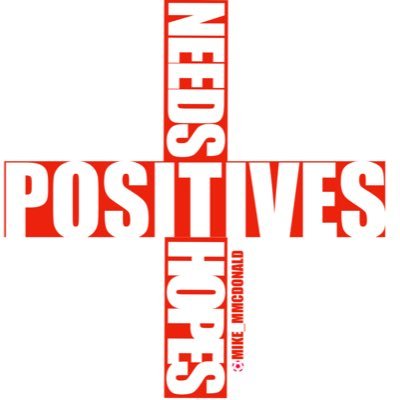 Former Highbury regular. Moved to TN, USA in '99. Married with 3 kids. Coached in UK and US for 27 years.
Mike McDonald Soccer Academy in Morristown TN, Olympic Development coach, Regional Premier League Champion.