Time to declare
An Arsenal blog from a coach's perspective.
As you read this, you are reading the fourth rewrite of this opening paragraph. 
I have been tempted to write about what you are about to read for a while, but have resisted until I was sure.
I wasn't thinking that yesterday's game would be the day either. I actually got this prediction right so I was somewhat unsurprised that we won 5–0.
I am now fully convinced that Arsenal can and should challenge to win the Premier League this season.
After the game I just felt it. Fully. Not a feeling that I forced and I'm not trying to be the first to say it. Just feel convinced. I questioned whether I am just impressed that we are winning games that we would blow in past seasons. It's not though. I think it's a belief rooted in five things.
Firstly, we are consistent. Every sports team dreams of consistency but few achieve it. 
Secondly, we are achieving it because we have such a clarity in playing style. Both offensively and defensively. 
Third, our players are good. Not a weakness anywhere anymore. A squad that has strength and options on the bench too. 
Fourth, as I mentioned last week, often the team that ends up victorious is the team that makes the fewest mistakes. We are making significantly less mistakes this season and when we do, a teammate is bailing the other out. Perfect example being Ben White bailing out Gabriel yesterday.
Lastly, you can have good players but not have a good team. Man United are the example of this.
No team that wins the Premier League is perfect. Not their results, not their injury resistance, not every performance and certainly not got a squad that cannot be improved. Somebody has to win and my feeling is based in the thought that I would be surprised if this group doesn't find success. 
We also have the huge benefit of expectation being lower than Manchester City's. For them, they will be expecting to win the league especially as Liverpool are struggling. The energy and excitement in their fanbase won't be even 50% of what we feel because they have been spoiled. Spoiled with some of the worlds best players for the last five years at least as well as spoiled with many titles. We have so much pent-up frustration in the Arsenal fanbase that is fueling us. 
Arsenal fans have fallen in love. It's a deeper love then the love that keeps you hanging around and going back to the couch or the stadium every weekend. It's a love of individuals and then admiration of the team that you rarely get to feel.
I say this because the power of the stadium atmosphere will be in our favor. Our fans will offer so much more grace due to the love that they feel and the delight that the team is doing so much better than everybody's expectations.
Yesterday, something else occurred to me. I remember last season when we were struggling, trying to think of who would bail us out. There were so few players that could change the game, especially in the goals department. Our main center forward, Lacazette, was further down the list then three or four that weren't reliable either. I love that this season our three starting attackers all have five goals each. I prefer that than having Jesus being on fire in front of goal and Saka and Martinelli having one or two. It's much healthier to not have to rely on one person. One of our biggest problems for years has been that our midfielders contribute almost nothing in the goalscoring department. We've almost expected it as the problem has been around so long. Not only has Odegaard become a true goal scoring threat and Jesus is offering more than any other center forward in the league, but now we have Xhaka and Partey being true threats. 
I remember reading an article last season about Arteta's opinion on the greatest needs of improvement. I believe 'more goals' was at the top of the list alongside consistency. This has obviously been addressed and prioritized as the players look so much more consistently dangerous in this area. 
The importance of goals is often lost in modern football because there are so many statistics and fan knowledge on so many areas of the game now. Ultimately, if you can greatly reduce your mistakes and greatly increase your goal output, however you do it, then you will have a successful season and everything else becomes a side dish in comparison.
I find joy in Arsenal even when we are crap. It is hard to find an appropriate adjective to describe how I currently feel about a team that has such a consistent admirable attitude, has no obvious flaws, plays beautiful football again and is top of a league in a league that has arguably the best team in the world in it.
Smile.
POSITIVES:
Only fair to start with Reiss Nelson.  I'm just so happy for him. If Arsenal sell him then it will be such a massive shame. Considering we are the team of players in the young 20's who are willing to promote Academy players, you think that this group is set up for Nelson to penetrate. It's no expert analysis to say that technique isn't and hasn't ever been the issue with him. He is a supreme technician and if there was a technical challenge at London Colony, I imagine he would have a chance of winning it. He is so quick over short distances and even quicker with the ball at his feet. Got some of the fastest feet in football. Such a deadly change of pace and the nice knack of having an eye for goal. The advantage that Nelson has is that this Arsenal team is a technical team. A team that play with closer distances and often play in short, small spaces. He is a small spaces player with his fast feet and playing quick one touch football, which is the ultimate goal, is something that he could do and call it a strength. I've had the feeling for a while that the attacking part of football comes naturally to him if you let him just play. I'm trying to phrase the next part right but my fear has always been that high-level tactics, both attacking and defensive, might boggle him somewhat. I hope I said that right. Interestingly, if he does solidify a squad place at Arsenal then he could be personally responsible for turning us into a truly elite team. Hold on a second, I'll explain…. I think common wisdom is that Arsenal need to add another winger and central midfielder. If the budget has to be split then the central midfielder might have to be a slight dice roll. If the winger comes from within the club, maybe you can splurge on a player like Declan Rice. More on him later. He seemed to play with freedom yesterday. I think this has been a huge hindrance for him in the very few opportunities he's had. Too much thinking going on.  A player that can be a butterfly needs to be given freedom to spread those wings. I'm sure this performance puts him largely in the frame against Chelsea and an impressive performance there may change the clubs plans. He also checks one of the most important boxes that the club I believe is wanting checked, in the ability to play on both wings.
If you wanted me to argue the case that Thomas Partey is the best defensive midfielder in the world football now, I could certainly argue that. Whoever his competition is, I'd argue that Partey is consistently playing at a high-level both offensively and defensively. Ordinarily, a defensive midfielder like Casemiro, Kante or Fabinho is a master at one but not both. Partey has everything. His super power is the ability to get out of a press. This is closely followed by his ability to play no look passes that dissect compact blocks. The improvement in his shooting is down to practice. Sounds obvious, right? The thing is though, that we don't recognize this as a solution. We either say that he needs to stop shooting or he's not good enough at it. The truth is that he needed to change his technique. He needs to stop hitting it with his laces, especially the first time efforts, and go for placement with the inside of his foot, which is what he has done.
It honestly upsets me that Arsenal have had a player in their ranks for seven years that has a natural creative eye and we have played him in a position that has hindered the club. Xhaka is creating opportunities for others in every single game. I know that this is now his role in the team as he is further forward, but he's bloody good at it. I know that football fans are inherently fickle but I cannot remember a story of a player who was so despised by fans after he threw the armband down and abused the fans in the stadium who then resuscitates his career and becomes a fan favourite.
I've been boring you with my opinion on our strikers not attacking the near post recently. I was therefore delighted to see Martinelli cut from back to front to score today. Putting himself in a position to be the first player to have the opportunity to touch the ball rather than the last.

So good to see the team standing behind Pablo Mari. I suppose you know that the world is becoming more dangerous when you aren't even safe in the grocery store and are getting stabbed because you are just there.
Jesus is a true street player. Very few of them around. If Brazil don't take him to the World Cup, they are mad. I know that Neymar now starts at center forward for them and I get that but there will be times and games when they will need energy and pressing and Neymar isn't going to oblige. Jesus brings so much to our team beyond goal threats. The list is longer than probably any other center forward in Europe. There is such an appreciation for what he has done to transform Arsenal this season. He might be the catalyst even though he has tough competition. I think when a player walks through the door who has already achieved what you want to achieve on multiple occasions, it makes people pay attention to the difference in him and you. He has raised the levels of all of our players. He almost does too much on the field. I often wish that he was on the end of chances when he can become fatigued from having chased back to left back to block a cross or similar.
It is so encouraging when team problems are fixed quickly. I suppose this is another reason why I feel so strongly about our chances this season. We have been struggling in the second half and yesterday we turned the gas up in the second half. Relaxed our shoulders and simply took the game to a far inferior team.
What is the best word to describe our back four. When Tomiyasu plays I think there is one word you can throw around all four of them. Domineering. They all dominate their area both in and out of possession. Ben White is peaking. I haven't re-watched the game yet, but he was faultless to my memory. Like our team as a whole, he is a true asset at both ends of the pitch. I don't watch every minute of every other premier league game, but I know enough to know that he is the most in form defender that England could select in all four of the positions. Happy to argue with anyone on this. If he isn't taken, I will be gutted for him and I think that England's chances diminish. I do not understand how a player at the peak of their powers who is even playing out of position cannot make an England squad that does not seem to have any of their defenders in form right now. Think about all those that play and you'll likely agree.
That might have been Odegaard's best goal for Arsenal, for me anyway. Ordinarily, he thinks pass first. Ordinarily, he also would pass it for sure if he was under that much pressure. It is just so important for Arsenal that he recognizes his ability on the ball and proves to himself that he does not need to lay it off under pressure, but do it by himself. A great goal. An important goal for him.
I thought that the substitutions were a highlight, also. Players that have played a lot recently getting a proper rest and substitutions that did not change the level of our game and in Nelsons case, changed the game in our favour.
I haven't talked about Ramsdale much this season. He had another good game. I remember being taught by a goalkeeper coach that the most important quality for a goalkeeper is to save every shot and gather every cross that you should make. Ramsdale is technically almost perfect.
NEEDS:
The concept of getting a free pass in the first 5 to 10 minutes of a game needs to be binned. This has been going on my entire lifetime of watching football. There is a possibility that Saka could miss the World Cup because the idiot left back knew that he had a free pass to nail him.
There was a moment you might remember in the 68th minute when Odegaard put the ball behind their defense to Jesus. If I was to pick on a few areas that our team needs to improve, running behind their defense would be at the top of the list. It was glorious to see us add this to our game as it is Odegaard's superpower and we are not utilizing it, especially after broken play.
HOPES:
Did you know that almost 3 years ago Nelson and Martinelli both started against Nottingham Forest at home and both scored and the game ended 5–0? I hope that Nelson gets another chance in the league before the World Cup as it is important as a coach to not flatten the confidence of a player on cloud nine.
I was going to talk about potential incomings in January here but I've left that for my podcast which is below. Give it a listen. It's short, imperfect but real and hopefully the content and conversation is worthy. In the meantime, here is the winger that we are apparently looking to bring in this January…

FINAL THOUGHT:
I always like to put friends, family and Arsenal fans in my blog. Especially when they are young and think it's the worlds greatest honour that they have their picture and name on the internet. This weekend I took Max and two of his friends, Aidyn and Jake to Louisville to watch the Eastern conference semifinal. I have a player, Tyler Gibson, who I coached when he was a kid who made it as a professional footballer. He is the best role model for my son and we follow him around the East Coast following his career. He plays for Louisville City. The game was dull and sloppy until the last 15 minutes. Louisville were down 2–0 but ended up winning on penalty kicks. Max, Aidyn and Jake had so much fun and banter all weekend and got to go in the players lounge and meet the team. I wanted to give a shout out to Aidyn and Jake who made the weekend so much fun for me and my son as we love to give others opportunities and privileges that they may otherwise not have. It can change their love of the game and these boys love the game. They are conflicted as to which team to support like most American kids who follow players rather than teams. The modern way everywhere I think. I'm working on them and I think by the end of this year two new Gooners will be born. Here they are with the Louisville City player that changed the game on Saturday night. 
Podcast below. Comments below. Live up the Arsenal happiness this week!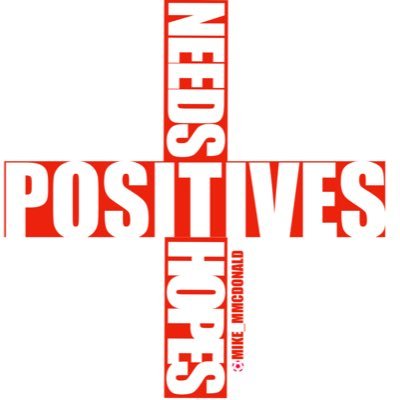 Former Highbury regular. Moved to TN, USA in '99. Married with 3 kids. Coached in UK and US for 27 years.
Mike McDonald Soccer Academy in Morristown TN, Olympic Development coach, Regional Premier League Champion.