Arsenal are top of the table and feelings are high – what better time than a full five week break in the season to take a quick look back. After all, the romantic story of the most special of Arsenal seasons doesn't write itself overnight. Here's how the story goes:
We begin two seasons earlier with the appointment of a new gaffer who had played for several clubs before finishing his distinguished English football career in London in his mid-30s. The man with Arsenal DNA from his playing days took on the job after a short and unconvincing stint from a caretaker manager and almost immediately led his men to Wembley glory and a domestic trophy – winning 2-1 in a comeback victory thanks to a vital brace from his mercurial centre forward – giving him his first major honour as a manager for the club he won trophies with as a player.
But despite the quick trophy, this was not truly "his" team so he oversaw an aggressive campaign of shipping out what he considered the deadwood – over ten of the players he inherited in his first two seasons on the job. After all, the challenge of trying to unseat that dominant team up north who won four league titles in the last six years would not be easy – and not everyone was in love with playing under his uncompromising, disciplinarian style. Controversially, he would even go so far as to ultimately freeze out, then rid the team of the very flashy striker whose cup final brace almost singlehandedly won him his first trophy as a manager.
Unfortunately, there would be no trophy the following year, and Arsenal slumped to a finish well outside the top four – missing out on European football altogether. But he was undeterred, supported by management to implement a long-term "process," and continued to overhaul the squad with a targeted strategy of bringing in young, talented players. He bought six new players aged 25 and younger who would quickly become integral members of the starting XI. These players, sprinkled in around recent budding superstar academy graduates in their early 20s, looked increasingly to be a very successful overhaul of the first team.
His third full season began very strongly, despite a third round exit from the League Cup to a team in the top seven of the entire English football pyramid. Securing top spot in the league by Boxing Day put them far ahead of the game in their "process" – but what would lie ahead for this suddenly overachieving but lovable group of young guns with an average age of 24?
Well, as we all know, in this story Arsenal goes on to win the title – one of the most dramatic and rewarding league titles of all time, finally unseating that dominant team from up North and bringing the title back to The Arsenal for the first time in 18 long, hard years.
Don't be cocky, you say? Don't count your chickens (or cockerels) until they've hatched, you say? We're only in November, one-third of the way through the season? Well, perhaps that would be the case if this story was about the 2022-23 Arsenal season.
The magical season? 1988-89.
The manager, a former Arsenal player with an FA cup as a Gunner? George Graham. You didn't think I was talking about Mikel Arteta, did you?The instant-success domestic trophy? The 1987 League (Littlewoods) Cup victory over Liverpool – not the 2020 FA Cup v. Chelsea.
The mercurial brace-scoring come-from-behind trophy-winning centre forward? Charlie Nicholas, of course, not Pierre-Emerick Aubameyang.
The players moved out on the front end of the process? Names like Nicholas, Robson, Keown, Woodcock, Mariner, Anderson, Rix, Sansom, Williams – not Ozil, Auba, Mustafi, Kolasinac, Willock, Martinez, Guendouzi, Chambers, Sokratis and friends.
That dominant team up North who'd won four of the prior six league titles? Liverpool, of course (Manchester City were an afterthought back then).
The young guns he brought in through the transfer market? Groves (21),Dixon (23), Winterburn (23), Smudger Smith (24), Richardson (24), Bould (25), joining academy graduates named Merson (20), Rocastle, (21), & Adams (22) in the first team alongside a midfielder named "Thomas." All of this occurring more than ten years before ANY of Gabriel, Saliba, White, Odegaard, Ramsdale and Tomiyasu who joined "Saka & Emile Smith-Rowe" were even born.
Much has been made of what Arteta learned from Arsene Wenger during his time as a player – and if you read his press conference answers on paper, his comments on transfers and philosophy of the game, you can almost hear Mikel's words in Arsene's voice. But Arteta's true managerial doppelganger is, in fact, George Graham in almost every single way.
The big question: Will the eerie similarities end there, or will the magic 2022-23 Arsenal season end, as 1988-89 did, with more similarities and a parade on the streets of North London in late May? That remains to be seen, but with Arsenal assured to be top of the table through at least New Year's Eve, one thing can be said for sure – Its Up For Grabs Now!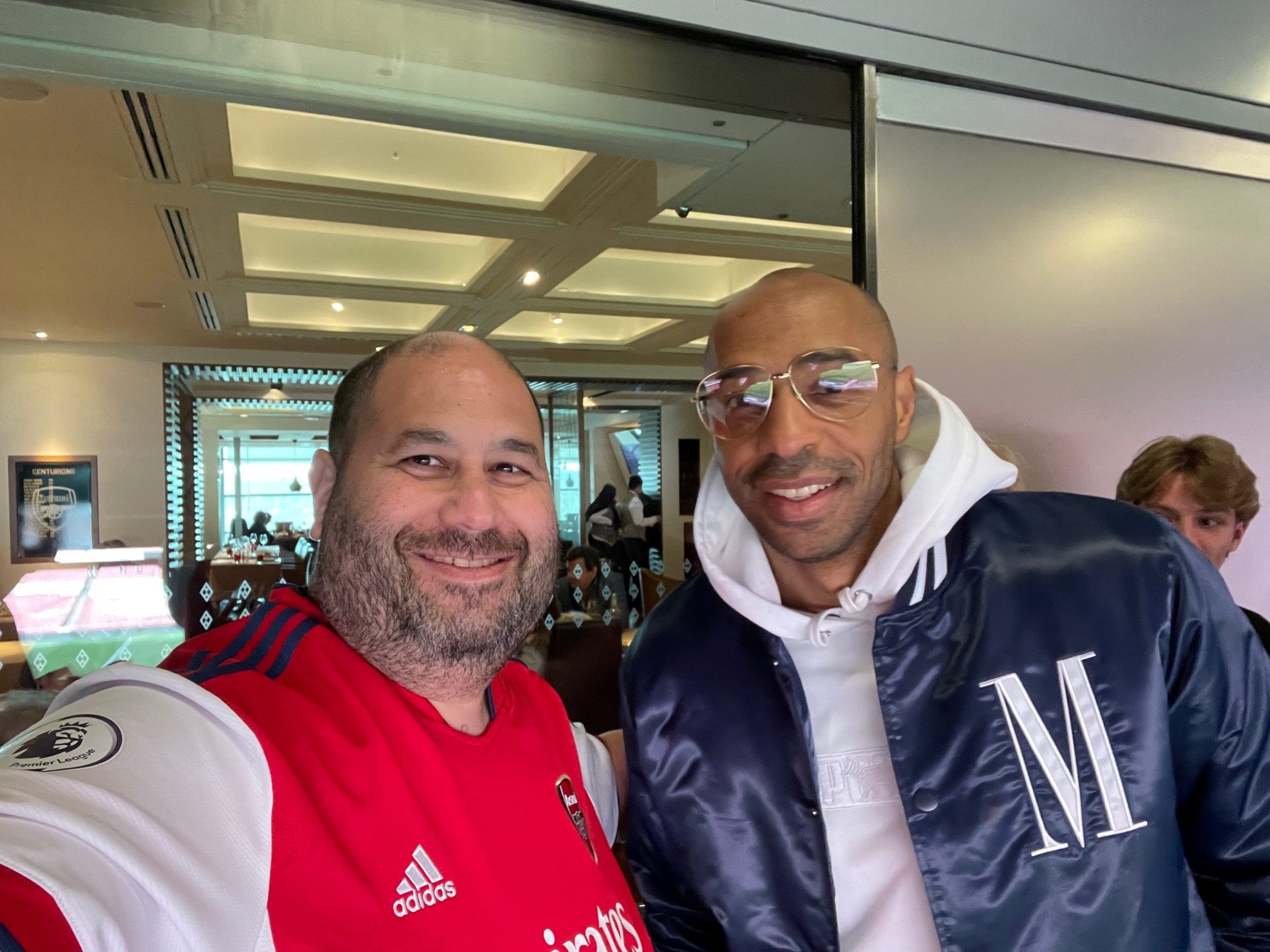 "Magic" Mike Feinberg fell in love with The Arsenal as a 16-year-old Yank completely out of place and out of his depth, standing on the North Bank Terraces of Highbury starting in the special season of 1988-89.  His experiences in that season changed his life forever and nearly 30 years later he is more in love with the club than ever.  Mike visits his "second home" as often as possible and connects with his childhood as often as possible through his hosting of The Gooners Podcast.  Mike is generally known as a very unpopular person with very popular friends and is best known for getting stuck in multiple stadia turnstiles around England.