So, at half-time of Arsenal's FA Cup third round tie at lowly Oxford, there was a collective fanbase bemoaning that may of the squad's fringe players simply were not of the quality required for the team to sustain its title challenge. However, there seems to be one player more singled out for criticism than others, Albert Sambi Lokonga.  
The Belgian midfielder was not alone in under-performing but there are reasons why the concern at his recent sub-par showings than others. Fabio Vieira is younger and in his first campaign, and it is obvious to the supporters what he may offer, when he adds a bit of muscle and is more adapted to the enhanced physicality of English football. Once supported by Xkaka and Zinchenko in the second period the young Portuguese showed his worth. With Holding and Elneny, we have 2 players who are universally accepted as not being quite at the level to play in Arteta's first team, but both can step I and do a job, without seemingly being frustrated at their lack of minutes. 
With Sambi Lokonga, we have an entirely different situation for many reasons. The player himself has been vocal in his frustration, perhaps understandable if the media reports that Arteta blocked a potential loan move to Burnley, a reunification with his old mentor Kompany were true. However, from my perspective, the main issue with the young Belgian is that no one seems sure, the fans, the man himself or his coach, where his best position is. 
Last season, in a more traditional 4231, he played the deeper and more advanced pivot, showing us glimpses of talent in both, but shining in neither. Now, in the adapted 4131/433 Lokonga has to decide, or his manager does, whether he is cover for Partey or if he can handle the more advanced and creative role that Xhaka has made his own. In the past we have been blessed with cover players good enough to player anywhere in the midfield. Edu and Parlour would be fabulous examples. Either could come in for Vieira or Gilberto, and often did, without any significant weakening of the team. 
Mulling this over the morning after the match, where whole dynamic of the team and its level raised on his withdrawal, I found it hard to decide what I felt was best four the player and the club. Particularly as it is clear his manager sees the veteran Elneny as his first-choice cover for any Partey absence. So, I decided to ask a few friends and conducted a Twitter poll, asking whether a loan might be idea to improve Lokonga, as there is no doubt his confidence is low and he needs regular game time, or whether our supporters have seen enough to form an opinion that he is not quite good enough and that Arsenal should look to sell their asset. 
Genuinely interested in the perception now, Sambi Lokonga?

— Dave Seager (@goonerdave66) January 10, 2023
The results are interesting and some of the comments more so, but it seems that around 64% see merit in loaning Lokonga for a season. It would be hard to see Arsenal allowing a loan in January without bringing in a more experienced replacement and it was no surprise to see Lokonga's compatriot, Youri Tielemans mentioned. The argument being, and it is a strong one, that we know Leicester will accept a reasonable bid as the player had only 6 months left on his contract, the player is obviously keen, and he can play anywhere in the midfield. 
Many of those in favour of the player being sent on loan to get the regular football he needs and the confidence it will give him, have suggested Burnley. In part, this may be that hey showed an interest last summer, but it is more that those fans see Lokonga thriving and getting his mojo back under a manager, in Vincent Kompany, who entrusted him with the captaincy of Anderlecht at such s young age. A few observed how well Charlie Patino is developing at Blackpool starting every week in the Championship. Others suggested perhaps a loan to Ligue 1 in France might suit him, as it obviously suiting another player with sights on a return to Arsenal, in Balogun.  
Because of his young age, the would-be accountants in our fanbase have commented, not without justification, that should Lokonga thrive on loan his sell on value could easily increase to more than the £15 million the club paid for him. In that sense, the loan option, is a sensible economic one, as well as having merits for the improvement of the player. It would allow Arteta and his staff to watch Lokonga playing regularly in one position and to the truly decide if he can play a part in this current Arsenal's short-term ambitions.  
Lastly, and not surprisingly after so many false dawns and limp displays, 36% have seen enough and favour the club looking to sell now. The general observation, not dissimilarly to my own thoughts in my introduction, that Lokonga is neither one thing or another, lacking the creativity to play at 8, or the physicality and game reading to play at 6.  
I am sure Arteta, Edu and team are discussing this, as we are as fans, and it will be fascinating to see what the short-term plan is for Albert Sambi Lokonga.  
 This is the full, unedited version of Sun Sports Fan View column from Wednesday.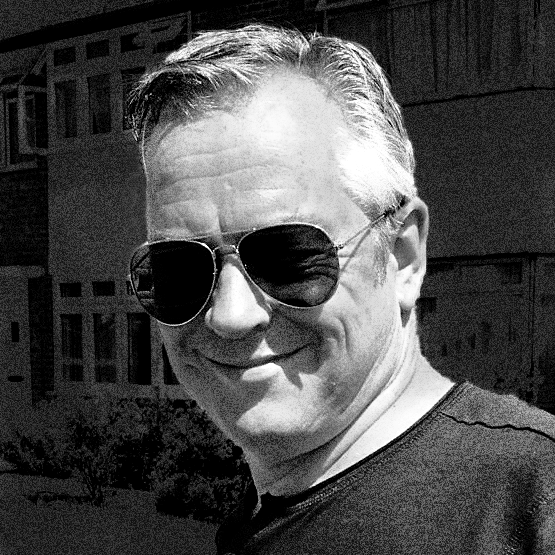 Passionate fifty-something Arsenal supporter who has been making the journey to N5 regularly since the early 1980s – although his first game was in 1976. Always passionate when talking about The Arsenal, Dave decided to send a guest blog to Gunnersphere in the summer of 2011 and has not stopped writing about the Gunners since.
He set up his own site – 1 Nil Down 2 One Up – in February 2012, which he moved on in 2016 to concentrate on freelance writing and building Gunners Town, which he launched with Paul in 2014.
The objective of GT was to be new and fresh and to give a platform for likeminded passionate Arsenal fans wishing to write about their team. Dave still of course, writes for the site himself and advises the ever-changing writing crew.