Napoli vs. Arsenal
Europa League preview
QF 2nd Leg (0-2 Aggregate)
We're heading to southern Italy, and the city of Naples – or Napoli in Italian.
Napoli has been the biggest challenger to Juventus of late, beating either bigger clubs like Inter and AC Milan in this regard. They're no slouches really – since they have history in success via the great Diego Maradona. To me, they're like a Newcastle of Italy. That is, a big club in a big regional city of the country, but not perhaps as big as the traditional giants (Juve, AC Milan, Inter).
The "Newcastle United" of Italy is again the biggest rival to Juve this season, but then they were out-pressed and outpaced by us in the first leg.
We hold an advantage, and crucially didn't concede an away goal. But then it won't all be easy in southern Italy.
Context
Napoli has won some of their recent Serie A games, which mirrors our latest PL win vs. Watford.
As aforementioned, they won't win Serie A bar a monumental collapse by Ronaldo and company. And with their CL loss to Ajax, there is no way they'd want this to happen.
Manager Carlo Ancelotti has said that he will focus on this competition, since CL position is assured via the league.
However, he needs to get his team attack us, and exploit our defensive weaknesses.
Napoli needs an early goal. Moreover, the atmosphere at the Napoli stadium can be highly intimidating, which they will use surely to their advantage.
We can expect a high-tempo, pressing, and attacking game, since they need to do this to progress. It's how well we can handle them, and move on and progress.
As for us, our defence isn't our strong point. But then we did defend well vs. Watford, and even with Mr. Deeney's sending off, we matched their physicality well. Koscielny, and even Mustafi, played well, and Sokratis should be back for this game. Sokratis has been our best defender here, and if Mustafi can play well again with no errors, then it could bode well defensively.
Napoli hasn't won a major trophy in a while, and in some regard has taken advantage of AC Milan and Inter's recent slumps. Once these powerhouses of the global game re-emerge (which former boy Mr. Gazidis is keen to do, for AC Milan at least..) then Napoli will find it difficult to rival Juve.
So this game has fine importance for them – and we must handle their pressing.
Conceding an early goal is not a disaster, but then we cannot let it get to our heads. We have the players to trouble them and score, so measure, balance, and a cool head should trump all here.
Formation
Since we need to match and contain them, whilst the balance between attack and defence is important, I'd like to see this shape:
I may be wrong of course, but I can see Emery going for a back three here.
Sokratis may be back, as his suspension doesn't apply in the Europa League.
And with this midfield pattern, we can close them down and create also.
I presume Laca starts over Auba, given Laca didn't play vs. Watford.
However, Ozil could feature here, as we may need his creative inputs if we play a counter-attacking style.
Many say that our side vs. Spurs, and more specifically the shape employed, is a template for away games. It is in some sense, in that we can be defensively rigid, capitalise on chances when available, and nullify home teams when required. This can come via a back four (as it did vs. Tottenham), or a back three.
If we need to chase the game, then we can bring on Auba, or Iwobi, Mkhitaryan, or take off a defender to move to a back four if needed.
What's vital though is that our defensive positioning is strong, and that we don't defend too deeply. We need to be cautious, but I think in the Spurs game we were too cautious. We need to find a balance between caution and offensiveness. Too much of either is bad here.
Though if we're drawing (even if it's 1-1 or higher) at half-time, this would ease us since Napoli needs to score.  This should, if anything, be our target – to be level at half-time, and go on from there.
Prediction
Napoli 2-1 Arsenal (agg. 2-3)
I feel we may concede, though I believe we can get through here.
As said, how we manage their press and attacking is crucial, but I feel we can progress into the semi-final.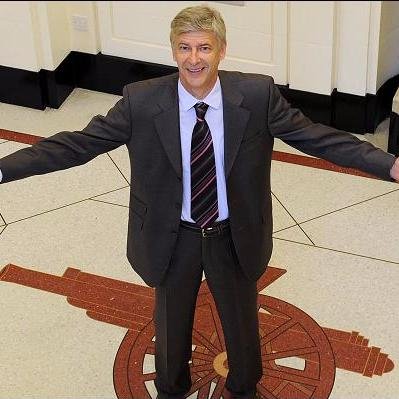 MarbleHallsTV is an Arsenal social media account on Twitter, Facebook and Youtube. Been a Gooner since the 90s, inspired by Ian Wright, then Bergkamp, Vieira, Henry, Pires, Campbell, Rosicky, Koscielny, Ozil and Sanchez. A digital marketer/entrpreneur by profession, born in UK living in the Americas now.