The coming Europa League final will be our seventh European final in total.
The previous six have had two wins and four defeats, though we obviously will look to make it three from seven very soon.
But what's the story of our European finals?
For a club of Arsenal's global size, our European record isn't that good, compared to comparable clubs. Even Spurs (who could make it four European titles soon……shudder the thought…) have won more. Perhaps the only other global club with a worse record is PSG, who comically haven't won the Champions league despite possessing the world's most expensive player, and the world's best young player (and possible heir to Messi/Ronaldo as the top player on Earth).
We've reached more European finals than Tottenham (CL will be their fifth), though Liverpool and Manchester United have reached much more than us. Our return though compared to the number of finals we've reached is poor, which is amongst many other reasons a vital reason why we need the win here.
Clubs who aren't as big as we are, like Sevilla, Valencia, Anderlecht, Benfica, or Hamburg, have better records in Europe.
So it's self-evident, in many guises, why a win in Baku is imperative.
So let's look at our finals record, shall we:
1970 Inter-Cities Fairs Cup – Arsenal 4-3 Anderlecht (agg).
The Inter-Cities Fairs Cup was a forerunner to the UEFA Cup, which in turn was the precedent of the current Europa League. It wasn't arranged by UEFA, but in its latter stages had a similar format, of the best "runners-up" of teams in European leagues. Following a good league finish in 68/69, we entered this competition and reached the final vs. Anderlecht of Belgium.
We hadn't won a major trophy since the 1953 league title at this point – so this was a footnote in the history of Arsenal at that time. And it must be said Spurs under the late Billy Nicholson were the better team in that period, though by the late 1960s things started to equalise.  In the mid-1960s, the club developed some good young players, who in turn formed the basis of this side and the Double in the subsequent season.
Names such as Bob Wilson, Bob McNab, George Graham, Ray Kennedy, Peter Storey, Pat Rice, and Charlie George, were all being embedded in the side and were crucial in this two-legged final tie.
Arsenal lost the first leg in Anderlecht 3-1, though the second leg saw a 3-0 win at Highbury, to secure our first European trophy, and end our long trophy drought.
It could be said that this victory saw the birth of the Double in 1971, since the club developed a winning mentality after so long without success, and the young players the club knew they could succeed at the highest levels.
1980 Cup-Winners Cup – Arsenal 0-0 Valencia (4-5 pens aet)
After our win vs. Manchester United in the 1979 FA Cup Final, we entered the Cup-Winners Cup and eventually faced Spanish side Valencia in the final. After a tight affair, the side, including legends like Pat Rice, Liam Brady, David O'Leary et al, lost on penalties.
It also proved to be the last game for Liam Brady, who left soon after for Juventus.
1994 Cup-Winners Cup – Arsenal 1-0 Parma
This is arguably where the song "One-Nil to the Arsenal" was cemented as an unofficial club anthem. It was born in the semi at PSG, but it was now taken to another level at the Parken Stadium in Copenhagen, Denmark.
Parma, the then Serie A side, were akin to Blackburn Rovers of England. They had been bought by a wealthy magnate, who financed the purchase of many top players. Stars like Brolin, Asprilla, and Zola, all featured against us and it told as they dominated throughout. But Alan "Smudger" Smith scored the winner in the first half, and we held on with some resolute defending to secure our second European triumph.
1995 Cup-Winners Cup – Arsenal 1-2 Real Zaragoza (aet)
The 94/95 season was a poor one all around, with players' personal problems, Graham leaving due to financial/agent irregularities, and a weak league season, all culminating in a limp mid-table finish. The club even was in a relegation battle of sorts, as whilst rooted in mid-table it often was only a few points above the relegation zone.
However, the Cup-Winners Cup run offered some highlights amidst this, and we were looking to retain the trophy, which no team had done at that point.
This, however, ended badly, with a former Spurs player Nayim scoring an extraordinary winner by lobbing Seaman from 40-50 yards out. This also spurned a chant which was the bane of Arsenal for a few seasons after – Nayim from the half-way line.
2000 UEFA Cup Final – Arsenal 0-0 Galatasaray aet (3-4 pens)
The Istanbul-based side, Galatasaray, was noted a few years prior for "Ulubatli Souness" since then manager Graeme Souness planted their flag on the pitch of deadly rivals Fenerbache. It symbolised their dominance in Istanbul and Turkey, but also reminded fans of a soldier from the historical Ottoman conquest of Constantinople (what is now Istanbul) who planted a flag on the city's ramparts as a rallying cry.
The Turkish side also planted for a flag for their country, since they were the first Turkish team to win a European trophy. Despite our star-studded team, with legends like Henry, Overmars, Kanu, Vieira, Adams, Bergkamp, et al, we didn't really turn up, and the resultant penalty shoot-out was limp.
It was Wenger's first of two European final defeats, though the latter in some cases was more painful.
2006 Champions League Final – Arsenal 1-2 Barcelona
After a run to the final, where we defeated the great Ronaldo (Brazil) and Zidane of Real Madrid, old boy Vieira and Juventus, and a capable Villareal team, we faced Ronaldinho, Eto'o, and a very young Lionel Messi, at the Stade de France in Paris.
In a league season which didn't feature much for us, bar a top-four finish over the Italian-food challenged Spurs' hands, this game is a mix of failed chances, regrets, and choices. Lehmann's sending off naturally changed things, but we had chances, including some for Henry which normally he would have taken.
However, Barca got back in it, and with two late goals won their first Champions League since 1992. It would, of course, be the first of many in the years since then, and a then young Messi would be at the forefront of these triumphs.
We did though, until Chelsea's win in 2012, have the opportunity to be the first London side to win the CL, and sadly for us, it didn't come off.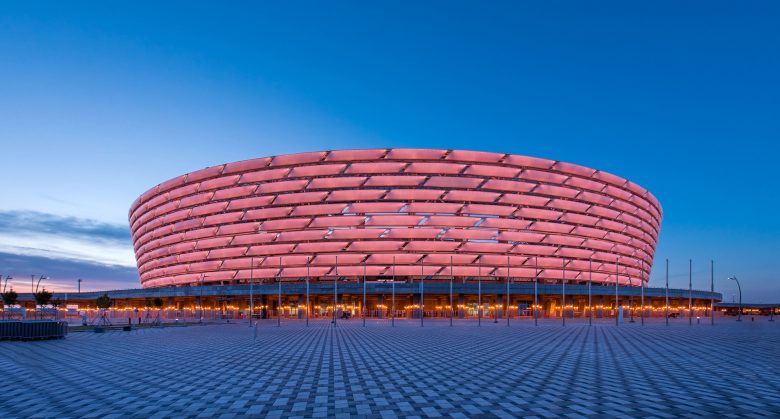 So to the present, and in 2019, we can do it vs. Chelsea.
We have a losing run of finals since 1994, and this has to be halted.
And for Emery, to do something that Arsene Wenger never did (win a European trophy) is a grand manner to conclude his first season as Arsenal head coach. This isn't a dig at Wenger by any means – but it would show that Emery means business. And it would be fine business indeed if we can win in Baku.
THE Arsenal must correct our European record very soon – and let's get a third European title on the books.
Even if that lot become European Champions – let's ensure we at least have the opportunity to show them who is boss in the UEFA Super Cup and get this Europa League home.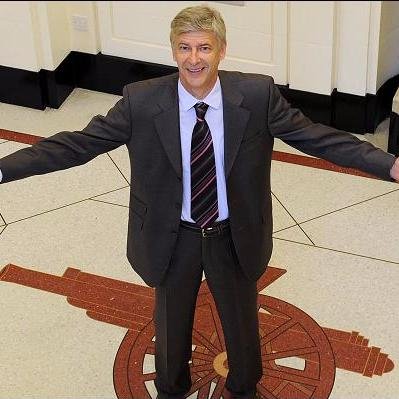 MarbleHallsTV is an Arsenal social media account on Twitter, Facebook and Youtube. Been a Gooner since the 90s, inspired by Ian Wright, then Bergkamp, Vieira, Henry, Pires, Campbell, Rosicky, Koscielny, Ozil and Sanchez. A digital marketer/entrpreneur by profession, born in UK living in the Americas now.