The title may be brusque. But the issue for me is that angst over this is misdirected. It's not Auba at fault, but our unambitiously failing culture.
There are many ways to analyse this situation, in my view:
– We need to sell to buy
Our revenues have dipped due to a lack of CL football lately, and we need to strengthen our defence and midfield. So even if Auba wanted to stay, then we may need to sell a prime asset to finance this.
Comparisons are made between ourselves and Liverpool/Coutinho, and they hold somewhat. If we can sign as adeptly as they did (via Allison and van Dijk) then cool. But this does remain to be seen.
Either way, selling Auba may have to happen for reasons of ambition or the club's finances.
As can be seen above, we're still well within the top twenty clubs in the world in revenue terms.
Though Man United, Liverpool, Man City, Chelsea, and SPURS are ahead of us. Part of this is their CL football and greater revenues. Commercial revenues for them also are higher in some regard. Tottenham's new ground also has seen an increase in revenues for them, due to higher match-day income.
We no doubt will have a transfer budget – which club wouldn't ordinarily. But this is based on accrued revenues and projected expenditures. And without CL football, then selling Auba, in any event, may be required.
Analyses of our accounts by both Swiss Ramble (who incidentally is a Gooner) and the Arsenal Supporters Trust (AST) have both presented muted views. They've both come to similar conclusions, in that the club's business model was based strongly on CL football and gaining as much revenue as possible. With that gone, for now, then we have not restructured our costs accordingly and are suffering the price for such.
– Auba may want to leave
We've seen it before.
Our best player and most consistent player likes the vibe. he likes the environment. Is adored by the fans, but wants more.
It's like being in an office with a good boss, good co-workers, but then not much to expand and grow on. Maybe the firm is losing out to competitors. Maybe the work has become dull and unfulfilling.
Auba may be in a like position.
Again, we've seen it all before. The names Cesc, van Persie, Nasri, and Alexis, all ring a bell here.
If Auba has told Arteta, Sanhelli, Edu, or even Kroenke, that he wants to leave, then the reports of us being open to bids make sense. Supposedly, contract talks have been stalled due to the pandemic and season break, and the club is willing to cut its losses.
It's no use keeping an unhappy player, no matter how good he is.
– A trend
This is why I say to move on.
It's an unsettling trend, going on for years now.
The club is continually allowing its best players to leave.
Looking at the other top six clubs, we're not unique in this capacity to be fair.
Spurs let Bale and Modric go for better things. Kane may too go for the same reasons if they don't win big trophies for the first time in decades.
Hazard at Chelsea is arguably in the same mold, as was Torres and Suarez at Liverpool.
Man City and United are the exceptions in that their top stars have left due to falling out with managers, or not being at the standard.
But then letting top players go, with the stadium financing issues being tighter, was (in some part) forgivable.
But not now.
Wenger has gone. Gazidis too has left.
Even Emery came and left.
And Sanhelli doesn't seem to be acting in a way that's any different from Wenger/Gazidis in transfer dealings.
The reason for this trend is our owner, Stan Kroenke.
Our club has a cultural rot – and KSE in their "sound" stewardship has not enabled a winning method.
– Going to a rival
Well, Auba may not care if he joins a rival.
Players don't have loyalties to clubs. and arguably shouldn't.
The issue is more that this is happening again, and this is more telling on us than Auba or any other player who left us.
We've all seen this happen before – and the issue isn't to get at Auba. it's to get at the owner who has permitted this cycle to persist.
Getting rid of Wenger/Gazidis and installing a new structure is one thing. But seemingly, the more things change, the more things stay the same.
– Numb
It is saddening to see Auba leave. IF he does leave. As he hasn't publicly said that he'll stay or not.
However, there is no smoke without fire. And given our poor state on the pitch, it stands to reason that leaving may be on his mind.
I've said above that the club is to blame for his potential departure.
In all careers, people want the best deal and environment they can get. And if they're not served by it, they can leave for better things.
So in this case, it shows that our steady decline hasn't abated, and despite the changes we've been looking to implement, we're not progressing as we should.
What's certain is that our decline won't halt until the club gets its house in order.
KSE has certainly not done enough to ensure that is IS in order.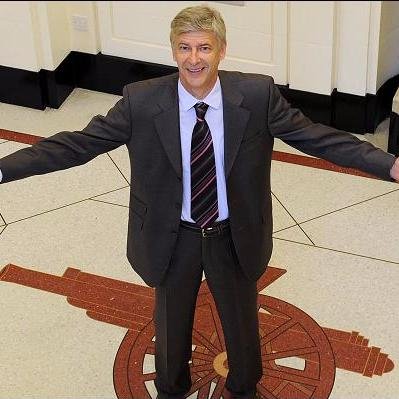 MarbleHallsTV is an Arsenal social media account on Twitter, Facebook and Youtube. Been a Gooner since the 90s, inspired by Ian Wright, then Bergkamp, Vieira, Henry, Pires, Campbell, Rosicky, Koscielny, Ozil and Sanchez. A digital marketer/entrpreneur by profession, born in UK living in the Americas now.