An Arteta-induced L
Manchester City 1-0 Arsenal – PL review
It is about time we got an away win at another big six club.
But this game wasn't it.
Maybe we can beat City in the League Cup very soon.
But not this time around. I can recall a time when City was a "small" club and we used to beat with them with impunity. Wrighty, Smith, Campbell, Henry, used to score past them with ease – how the tables turn….. Seems they now beat us with impunity.
I believe we can beat another big six side away from home this season. There are still Old Trafford, Spurs, and Stamford Bridge to come.
But Arteta got several things wrong today which cost us.
I'm not saying he should go – far from it. He has offered us improvements and of course, won a trophy a certain club hasn't since 1991. This doesn't mean he is above criticism, and I feel it was largely Arteta's errors that cost us here.
The major point heightening these errors was that City was poor.
City hasn't started the season well in fairness, but today they were not their usual bright and sharp selves. They didn't create many other clear chances bar their goal and lacked energy.
We did too – and amidst this backdrop, this defeat was a missed opportunity for us.
Second half needed oomph
City had more of the ball in this period, but as said didn't create much.
We however had the ball in their defensive third but then didn't create chances either.
Saka was doing well and trying to affect things, but Auba, Laca, Eddie, Pepe and Willian were not really effective.
It was clear we needed something more, and too little too late was done.
Laca did come on, though possibly should have been introduced at half-time.
Partey came on far too late, and whilst he's not a playmaker per se he definitely can drive the ball and cause defences issues.
Mikel didn't manage this game well, in all candor.
Line-up
The line-up omitted Laca, which IMHO was harsh since he is still our top scorer this season. I don't mind playing Auba on the left, since he still has scored goals and does work well off the ball.
However, especially against City, we should put ourselves in a strong position to prosper and I feel we didn't today.
Willian as a false 9 made sense in terms of tracking back and boosting the midfield battle. But dropping Laca for me wasn't on, considering he has started the season well.
Partey
Should Partey have started?
I say he should have.
Yes, he may not have trained fully.
But he's 27.
He's a seasoned player and a world-class player to boot.
He has been in high-pressure situations before.
And he was not carrying any injury, as far as we knew and based on reports.
The reasons for not starting him were slim, and perhaps with his presence in the side, it could have boosted us psychologically if it were from the off.
In life, in all we do, to get success we need to have a good footing. Want to pass an exam? Then prepare and study, and don't just cram on the night before. We didn't put ourselves on as sound a footing as we should have.
When he did come on though, he did try to make things happen but with only eight minutes to play, what could he have achieved at that point?
Too negative?
The positive is that we didn't get beaten badly as per recent visits to City.
But then this is amidst a limp and timid backdrop, where an under-par and under-strength City could have been matched with more enterprise and initiative.
We all want an away win at a big six ground, and I feel this is a missed opportunity for such.
Arteta has done good things since coming in – but then I feel he made some errors here in selection and game-management that cost us.
Sterling goal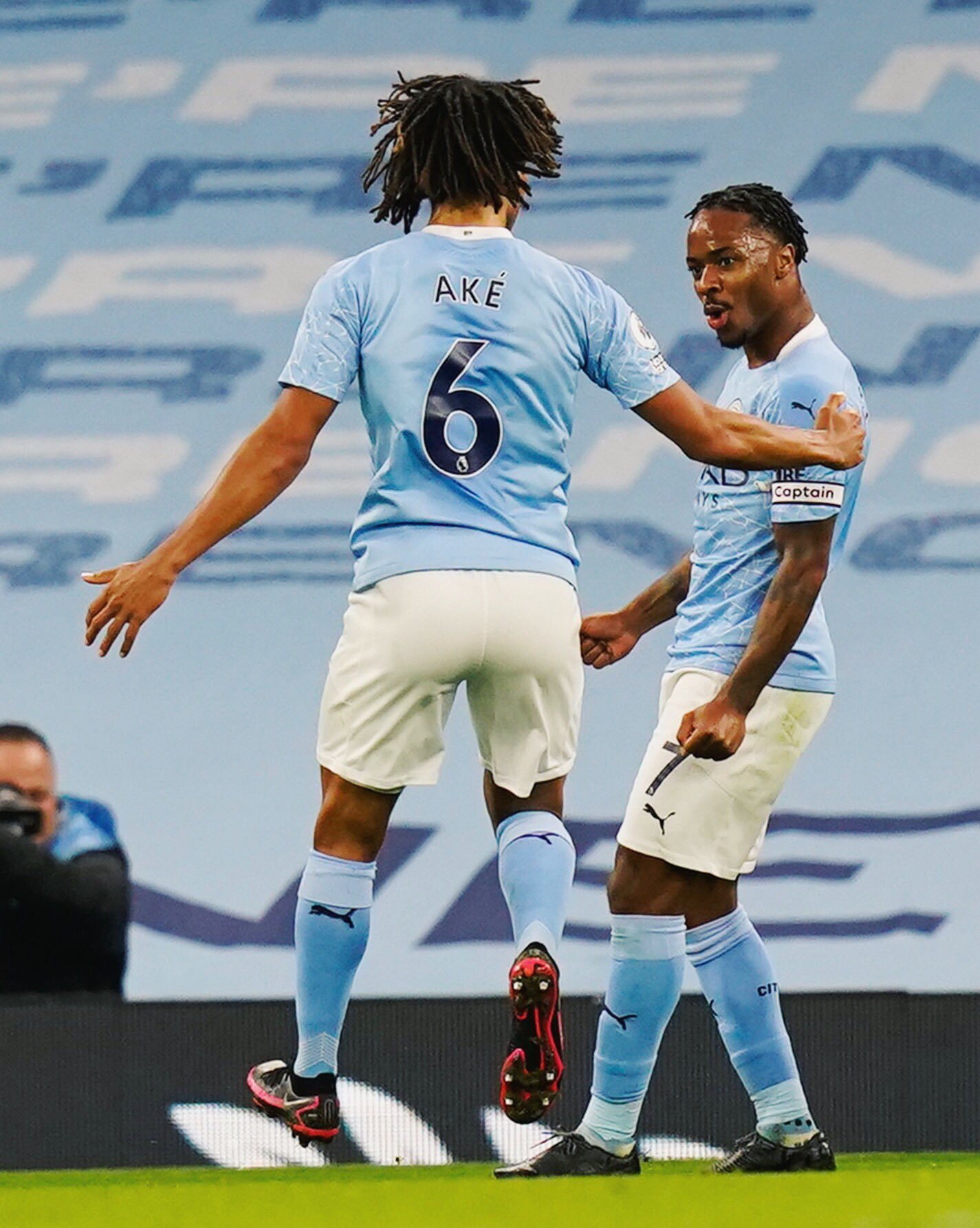 Overall, we defended well, though City offered little bar their goal.
But the tracking was off before Sterling scored, and this is something we need to continue work on.
Leno spilled the ball for Sterling to pick up, though Bellerin, Gabriel, and Luiz were not tracking runners. Some blame also has to be spread to Xhaka and Ceballos also, and possibly forwards like Pepe and Auba for not tracking back well enough.
Our defensive structure has improved under Arteta though we need to eliminate these lapses as best as possible.
All in all, it was a fighting loss and not an embarrassment, but we need to seize chances when they come.
With more assertive game management, we could have got a point or three at the Etihad.
Though had I been given knowledge of us beating Sheffield United, West Ham, and Fulham, and losing away to Liverpool and City without debasements as per usual, I'd have accepted it.
I guess it is the eagerness to win away at a big six club, and the fact that we could and should have exploited a depleted City side that makes this defeat galling. All the same, there is a game at Old Trafford soon, and given United's recent hilarities, maybe we can get a win there for the first time since 2006. A now maligned African striker scored the winner that day. Hopefully, a beloved African striker can score the winner, with an African midfielder making a big contribution to a win.
Player ratings
Leno – 6 – Fumbled the ball for Sterling to score, but otherwise was untroubled.
Tierney – 4 – Tested by Mahrez and came off second-best, though he combined well with Saka to make a great chance in the first half
Gabriel – 6 – There was a penalty shout in the second half against him, and could have earned a pen in the first period, but looked unshaken.
Luiz – 6 – Looked untroubled largely, though the near-miss in the second half was understandable as he needed to act with a City player behind him.
Bellerin – 5 – Bar some poor tracking wasn't that bad today.
Xhaka – 3 – Ineffectual and didn't progress the ball
Ceballos – 3 – Wasn't creative enough and didn't compete as he should have
Pepe – 5 – Got into the area but didn't use his pace and trickery to trouble their defence
Willian – 4 – Wasn't as fluid as normal
Auba – 3 – Our captain and star striker didn't have many chances but despite working back didn't impact the game
Saka – 7 – Was our prime offensive threat throughout, and had a great chance in the first half that he missed. With his England call ups, he's going from strength to strength
Partey – 5 – Was on too late to affect the game
Nketiah – 3 – Didn't get service not impact the game
Laca – 4 – Some loose balls on the counter cost potential chances but was attempting to work the City defence
Arteta – 2 – I back Arteta and feel as aforementioned that he's done well, in literally his first-ever job as a manager. However, some poor decisions in his line-up and in-game management cost us a potentially positive result. Yes, City is a better side and his amigo Pep is a way more seasoned manager. But City was not at their best today, and we had the players to hurt them. There was a distinct lack of impetus in the second half, and he seemed unwilling or unable to correct it, when he had the tools there at his disposal.
Man of the match
Bukayo Saka
He's coming on from strength to strength, and could be the latest in a long line of quality Arsenal youth products.
MarbleHallsTV is an Arsenal social media account on Twitter, Facebook and Youtube. Been a Gooner since the 90s, inspired by Ian Wright, then Bergkamp, Vieira, Henry, Pires, Campbell, Rosicky, Koscielny, Ozil and Sanchez. A digital marketer/entrpreneur by profession, born in UK living in the Americas now.