A sliding doors moment
POSITIVES, NEEDS and HOPES
The headlines were being written. Two big hammers were about to be swung. 'Arsenal with worst record in the history of the club.'  'Arteta has to go!' 
As most of us react out of anger, that could've been enough. Done. Rip everything up and change it. We would've felt justified as those headlines are very real.
That didn't happen and so the chance of breaking that hugely negative record has vanished. Arteta has at least temporarily stopped the bleeding. Auba is our most important player and he has shaken the monkey off his back. We can point to a hard fought point with 10 men. This list isn't blowing anyone's mind but the reality is that this list is a long way from the two headlines that could've been. It's a small positive vs two HUGE negatives.
The next step would've been the changing room and what was said post game. Arteta could've been angry as an individual getting red carded has yet again tied one foot behind the other. Alternatively, he could have applauded them for their defensive resilience and told them that the corner is being turned.
A balanced level of confidence might be the most important quality in sport and so the mood generated will be pivotal. Too many of our players look sad which is one level from giving 10% less effort and then another 10% less if you concede a goal. Let's hope that the message invigorated the players.
I'll nail my colours to the mast and say that I think that Arteta will get us back to challenging quicker than we think. He just needs modern, athletic players to replace those that can't do what is in his head. I think that the style, or lack thereof, will completely change when the personnel changes, but for that to happen Mikel Arteta needed yesterday to happen.
What might seem like just another mostly frustrating night watching another game that looks very little like our dream of Arsenal football, might actually end up being the pivot moment. The day when headline writers had to throw away their version of the 'Arsenal in the pits' headline that they had pre-written when Gabriel was sent off. We expect a sliding doors moment to be more memorable. A big win. A last minute goal. Something more exciting.
We might just look back in May and think that the 1-1 draw with Southampton was the pivot, the sliding door.
POSITIVES:
Not only was Auba's goal important for his mindset but it was also important for the team and the coach. We would've taken a backside goal to get Auba going again but it was a very calm finish. In a situation where normally you'd think a player in a barren run would smash it, he didn't. Secondly, the team needed to find success from driving directly at the defence followed by intricate 1 touch play. We have looked light years from that. Finally, Arteta needed to see this so that he can believe in combinations in tight areas. I think that part of the reason he was pleased with all the useless high crosses was because he'd lost faith in his teams ability to pull that off.
Defensive solidity is often ignored. We judge the game based on what we do with the ball. There were many good and important defensive actions that could've been part of the sliding doors situation too. Holding is a deep block defender not an open space defender. He thrived yesterday as did Luiz at the end as they find heroic actions easier than defending 40 yards from their goal.
Arteta got two big decisions right. The back 3/5 suits our current crew. It also gives us the security to be able to press or have a defensive solution for every pass. You see this especially on the big switch that we utilise. Opponents can't do it to us as we have that defensive lane covered.
Secondly, his substitutions were spot on. He could've gone to a back four keeping Eddie on and going for the much needed win but was smarter. Willock got us up the field at crucial times when the dam looked like it might break. Soares offered a defensive head when Pepe was getting split.
NEEDS: 
I thought we could've pushed harder earlier. Anytime you change formation the opponents coach and players have to spend 10 minutes figuring it out. That is your time to capitalize.
I would love to ask Arteta why he picks the bench he does. It's not just once it's most every week. He keeps picking too many of one position and none in others. Yesterday, it was Mustafi and Luiz but no flair. There was no need for Cedric either if you pick Mustafi, as he can play RB if needed. He got away with it but it often catches us out. It's not the headline and never will be but the fans notice.
I am seeing a theme. Experienced players hiding. Playing safe. Lacking the necessary athleticism.
I could carry on.
Then you have the younger players and the ones rarely selected. They play with noticeably less fear.  Not just that but they drive the game forward. If you are going to play without an attacking mid or someone connecting between the lines, you have to have midfielders breaking the lines on the dribble. The team also needs risk. Desperately. Close your eyes and who do you visualize. I see Maitlind-Niles repeatedly intercepting and driving forward. I see Willock the same way. I see Nelson at full pace running at the defender unlike Pepe who never does this. Most importantly, I see Saka. If it wasn't for him doing this yesterday, we likely lose.
It might be an idea for our coach to remember this if we continue to see fearful experienced players.
It might not be such a smart idea to have a non-English speaking player playing in the communicators role in the middle of a back three. I think we are doing this as his pace can cover both sides from central areas. It cost us as he crashed into ElNeny for the first goal.
Why didn't Cedric start at RB? This would've given us athleticism in midfield with AMN. If not, why did we give a 4 year contract to our third choice right back?
HOPES:
I don't often want to harp on topics that you've read endlessly on but I'm beyond fed up with Granit Xhaka. We don't know all the facts but I think that it's enlightening that he hasn't apologized for what was patently his fault. He rugby tackled their player and then he choked a different player. I think he did it deliberately. I think he did what he always does when it gets difficult. He bails. He wanted Christmas with his newborn. As he has played almost 5 years without accountability, I think that he isn't concerned as he will be 'needed' again.
Arsenal clearly need players that are mentally strong. Players that can change the course of a game. Players that can handle difficult moments as they are not going away. Players that can also handle the difficult technical challenges and therefore get the trust of their team rather than have the team avoid  using central areas because you are standing there. Arsenal need to catch up with the rest of the league. We have the least athletic midfield in the league. We need players that walk on the field with confidence that if they are beaten their God given natural physical traits will cover for them rather than rely on a player that relies on a technique from another sport to stop opponents.
When Granit Xhaka finishes playing maybe he will realise that he played his prime years in the wrong league and for the wrong team. Arsenal should never has put themselves in a position where their quarterback is a player that you avoid and are forced to pick bodyguards for to cover his deficiencies.
Arsenal fans will wonder why we persisted for so long when players like Yves Bissouma and Renato Sanches arrive. Actually, that's not fair. Most have come to this conclusion years ago.
FINAL THOUGHT:
The Premier League is leveling out.
There are about half of the teams that are now highly competitive. This is actually good news for us. If we can modernize our team and regain confidence we can be back in this bracket. If a very unspectacular looking Saints line up can be 1 goal away from the summit then we can be hopeful.
I think Mikel Arteta can get us there if we all recognize that the team he was given isn't yet modern enough to compete. This hope is found in the signings of Partey and Gabriel. He knows what is needed.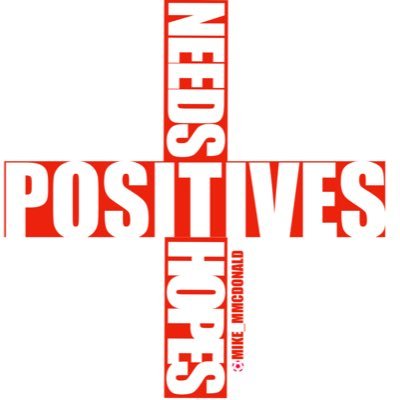 Former Highbury regular. Moved to TN, USA in '99. Married with 3 kids. Coached in UK and US for 27 years.
Mike McDonald Soccer Academy in Morristown TN, Olympic Development coach, Regional Premier League Champion.