Arsenal are on a rapid decline. There is no denying it. Their seat at the table with Europe's elite is long gone. Players no longer see Arsenal as the ultimate dream goal, but as a mere stepping stone. Lack of direction from the top-down is affecting the club as a whole, and the direction of the club is in a thick cloud of fog.
With key senior figures such as Sven Mislintat, Francis Cagigao, Jason Rosenfield, Raul Sanllehi, Huss Fahmy, Ivan Gazidis, Darren Burgess and Arsene Wenger being sacked in the space of 3 years, there is a severe cause for concern and lack of leadership and unexplained ideologies.
With the departure of Arsene Wenger in 2018, Arsenal at the time were looking high and wanted to achieve greater things – like to challenge for the title and win the Champions League. Arsenal in 2018, were amongst Europe's elite and had a legendary manager at the helm, someone whom players wanted to be under the elite guidance of. Speaking to football.London in 2018, Pierre-Emerick Aubameyang revealed his decision to join Arsenal over the likes of Liverpool and Manchester United, was merely down to the chance of being with French footballing idol – Arsene Wenger.
Following Arsene's departure, the era for change arrived at Arsenal as they saw several senior members leave along with Arsene Wenger. To be his successor, the club saw fit to appoint Unai Emery.
Emery arrived with red-hot European pedigree, leaving his former job at PSG where he won a Ligue 1 title, two Coupe de France titles, two Coupe de la Ligues, and two Trophée des Champions, which included a domestic quadruple in his second season.
He started his tenure with an amazing unbeaten run, and a Europa League final where he finished runners-up to Chelsea in 2019. However, in the league, he never managed to surpass 5th place. The following season, he started abysmally and led Arsenal to a nightmare start in which he inevitably got the sack after just 18 months in the job.
Emery was there to rebuild Arsenal with fresh ideologies, and he failed to do so and ended with a poor reputation in the red side of London. The club also saw several outgoings in terms of senior staff who left along with Emery in another major shakeup in the space of 2 years. Arsenal were branded as a work-in-progress, with the club formerly being amongst Europe's elite, they were now in the process of instilling a new blueprint and philosophy under a new management and board.
Former Arsenal captain – Mikel Arteta, was appointed as the new Head Coach in December 2019, he had just spent 3 years away from Arsenal since his playing days with elite European manager and first-team manager of Manchester City – Pep Guardiola.
It looked like a match made in heaven, a young coach to shake up the dull regime left behind by Unai Emery, bring Arsenal back to the very top. Slowly but steadily.
Having played in the Champions League regularly until 2017, Arsenal dropped into the Europa League in 2018 and literally became regulars. Hoping to get back to the Champions League one day. Arteta promised big things to the club, with a completely new-look board behind him, Arsenal looked as though they were on the right track.
Arteta delivered 8th place in his 5 months in charge of a declining Arsenal left behind by Emery, and he completely changed the philosophy in the short period he had. The defence was always an issue at Arsenal, ever since the 06′ Arsenal side really. Arteta tightened up the backline, and the defence was not a problem anymore.
His 5-at-the-back defensive philosophy he bought, granted him 2 trophies in his first 18 months in charge of the Gunners. Things looked as though they were going great, a young boss winning silverware and bringing exciting innovations and great new playing styles. Arsenal were in a period of blue skies going into the start of the 2020/21 season, having bought in Gabriel Maghaeles and Thomas Partey.
Arteta suddenly found himself in trouble however, with the league commencing in September, Arsenal had their worst-ever start to a league campaign in modern times, finding themselves in 15th place midway through the season. The skies turned grey, and Arteta was in red hot trouble. His stats were ironically worse off than Unai Emery's stats. His philosophy was no longer working. His ideologies were making Arsenal rotten and no longer scoring goals.
Arsenal would never have been a team to be in 15th position midway into a season, so the calls naturally came in for a new board and manager. Arteta was no longer looking as though he was the chosen one. The entire board, such as the Sporting Director and Director of Football needed to change in order to achieve greatness again. Arteta and the board were stuck between a rock and a hard place, with pressure piling on them as they broke unwanted records, angered fans and most importantly were slowly making Arsenal deteriorate.
So who is the dream to bring to the glory days of the '90s and early 2000s? How does Arsenal begin an upward rise, as opposed to a downward spiral? Who can fix things from top to bottom? Who can handle such a big task, and quite generally fix the entire philosophy, mentality and performances into what Arsenal Football Club is meant to be – a team mingling with Europe's elites? Well, quite simply the dream team that assembled Red Bull Leipzig and Red Bull Salzburg into European powerhouses. Made them amongst the top clubs and made them juggernauts in the modern-day. The former Red Bull Football director – Ralf Rangnick and the Red Bull Leipzig first-team manager – Julien Nagelsmann.
Why Ralf Rangnick as Arsenal's new Director of Football? Why Julien Nagelsmann as Arsenal's new first-team manager? Well, if you see how they bring teams from nowhere into big and lofty status', then you'd have no doubt they'd be able to do it with an established club such as Arsenal.
With the Red Bull club, Rangnick (as Director of Football), built them from quite simply nothing alongside Dietrich Mateschitz, the co-owner of RB Leipzig and RB Salzburg, into Champions League regulars in a very short time.
Essentially building a Champions League team from scratch, the footballing franchise of Red Bull is built upon the philosophy of – 'It gives you wings.'.
Red Bull purchased the playing license of a 5th-tier side in German football – SSV Markranstadt. They then climbed up the ranks to the very top, in the 1st-tier of Germany and became one of Germany's top teams in the space of 6-8 years.
The franchise was adding Germany to the list of superclubs owned by Red Bull GmbH. Following the rapid rise to fame with RB Leipzig in the Bundesliga, the club was given the full Red Bull makeover; adding Red Bull Leipzig to a portfolio that now also includes Red Bull Salzburg, New York Red Bulls, Red Bull Brasil and several feeder clubs all over the globe.
Co-owner, Dietrich Mateschitz was overseeing the club from the start of its assembly in 2009/10; but the troubles of an 'unnatural team' kicked in. Leipzig was becoming too one-dimensional. From the owner's strategies to the playing style, Leipzig needed a change. Enter Ralf Rangnick. Bought in by the Head of Global Football for Red Bull GmbH – Gerrard Houllier, Rangnick was trusted with changing the philosophy of what was becoming a dull side, and ensuring fresh ideologies and financial stabilization amongst the franchise.
Ralf Rangnick came in and was given the role of sporting director of both RB Leipzig and Red Bull Salzburg, and he did exactly what he came in to do. He completely changed the financial expenditure of Leipzig, into a smart scouting system that benefited from its numerous European feeder clubs. Producing world-class talents since he first came in, with the likes of Sadio Mane, Erling Haaland, Joshua Kimmich and Dayot Upamecano to name a few.
Leipzig seemed on the rise again, and rightly so. Rangnick secured several promotions and granted RB Leipzig entry to the Bundesliga in 2016, having become manager of Leipzig to ensure the major promotion to the Bundesliga.  Ralph Hassenhuttl came in and took the reigns as Rangnick resumed his post as Sporting Director, as opposed to 1st-team manager. Hassenhuttl transformed Leipzig from 'promotion-newbies' into Bundesliga regulars in his 2-year tenure before he was snapped away from Leipzig to the Premier League.
Following the departure of Hassenhuttl, Leipzig were now a Europa League team. But with no manager at the helm, Rangnick came back for his last spell at Leipzig. Once again filling in as 1st-team manager for the 18/19 season. This season put Leipzig on the world map.
Ralf Rangnick is capable of changing the philosophy, recruitment and playing style into a well-oiled European powerhouse. Following his heroics and mentality in bringing Leipzig to the very top from quite literally nothing, demonstrates what he is capable of with so very little. A prime chance for Arsenal to take a hold of his services, and a very good chance to let Rangnick mould Arsenal into a top-side once again.
Arsenal have always been stingy in the transfer window, and Rangnick's smart recruitment and links to feeder clubs will ultimately solve the solution. Bringing in unknown qualities who will fight and make a name for themselves instead of big-names who come to wind down their careers and earn their last paycheck, will most definitely translate to hunger and hark work on the pitch.
The disciplinary issues and major behind the scenes problems will almost certainly become a thing of the past, with Rangnick's harsh but fair mentality proving ever so effective in getting the Red Bull club's to the very top.
Ultimately, he would need a manager who is capable of gripping and installing a play-style into the minds of the players. At Leipzig, there was Hassenhuttl who performed so incredibly, he was taken away to be a Premier League manager. Well, at the very top of the list would be Julien Nagelsmann. The man who took Red Bull Leipzig, a small German club formerly in the 5th-tier of German football, to the world's most prestigious competition's semi-final – in Leipzig's debut Champions League campaign. He has proved that he doesn't need major funds and he can work with almost anything and find the most fluid solution.
Surely Nagelsmann would be a great fit, especially alongside Rangnick as Director, an absolute dream team to rebuild Arsenal.
Giving the Director of Football job to Ralf Rangnick would make a lot of sense, and it should be the owners' priority right now. Capable of building from nothing, give Rangnick an already established Arsenal team and see him reap the rewards and put Arsenal amongst the elites.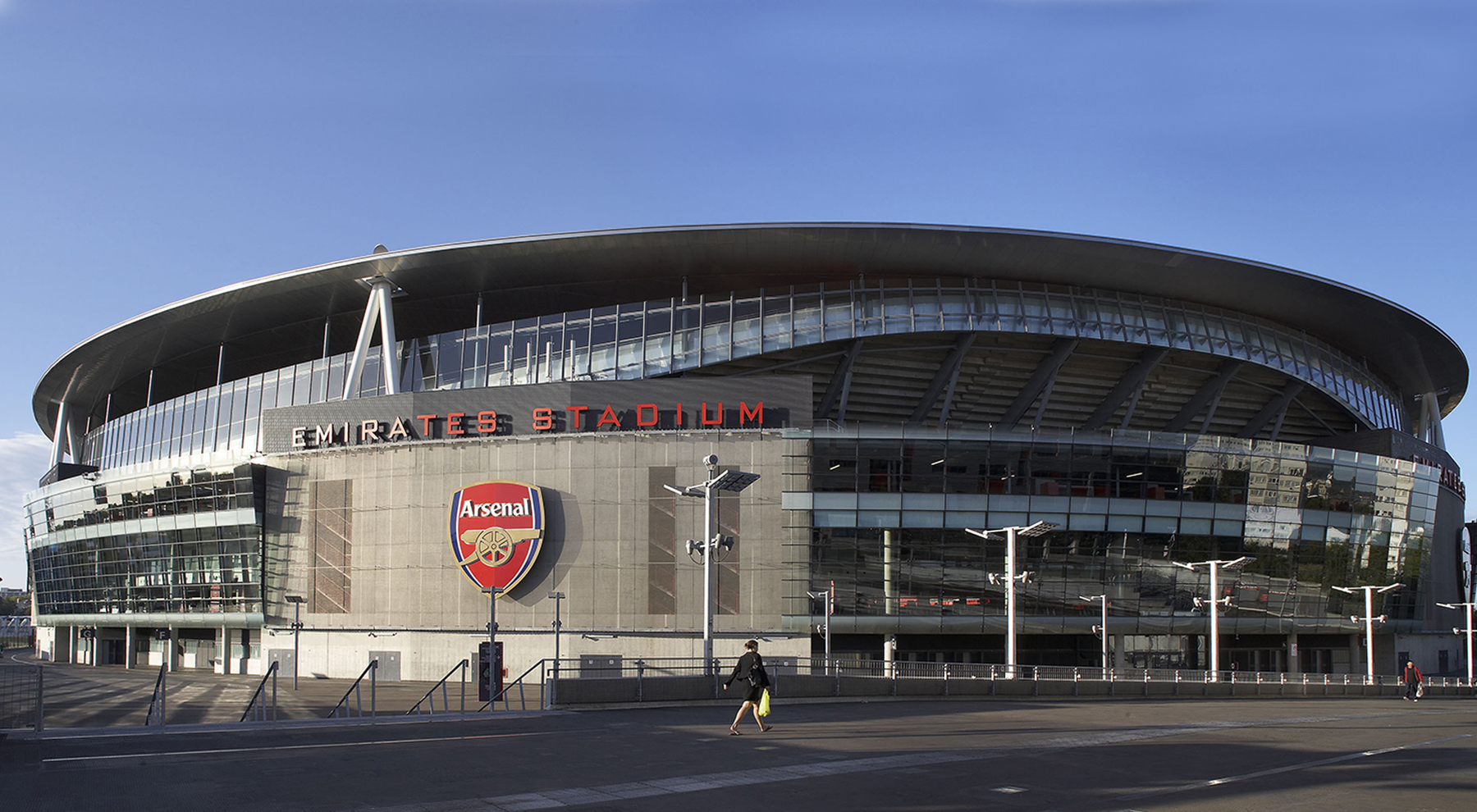 An article by Ibrahim from @HaleEndArsenal.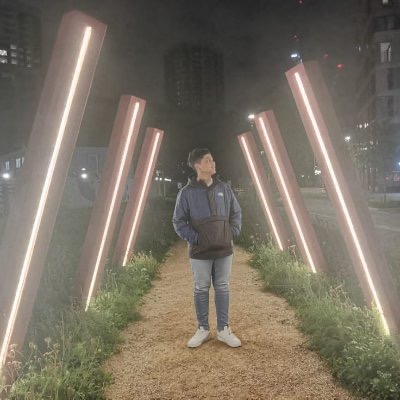 Passionate about the Arsenal, haven't missed a single game since 2012, and would like to break through into the mainstream as I try to progress my career in the world of Sports Journalism.