Today there seems to be much discussion around who Arsenal should buy in January as a long-term successor to Aubameyang, who seems unlikely to play gain in the near future, and Lacazette, who is out of contract in the summer. The name being banded around is Brentford's Ivan Toney and I can certainly see how he fits into Arteta's current style of 4231. We are certainly functioning better as Lacazette in the sole striker role than were with our erstwhile skipper and young Nketiah's midweek hattrick is adding a potential further dimension to the debate. Certainly, Eddie is a natural poacher, but many doubt he can fulfil the link and hold-up aspect as the Frenchman does.
The whole discussion is fascinating, but it could also be a backdrop for another conversation based on something I have been thinking about for the past few weeks. Yes, in the current 4231 we need a Toney or a Calvert-Lewin, but what if that was not the structure Arteta is wedded to? What if our main goal threat is already in the team, happy, on a long contract and popular with the whole fanbase?
Stick with me as I talk through the thoughts that I cannot shift from my tiny brain, that began when I was wrestling with the dilemma of how to fit all four of Martinelli, Odegaard, Saka and Smith Rowe into an exciting Arsenal team, starting on Boxing Day at Carrow Road. At present, ESR is coming on fresh mid-way through the second half and inflicting damage, but don't we all want the Croydon de Bruyne in the team from the get-go? I know I do but I equally don't want Gabi or Martin dropped for him and no one is contemplating our team without Bukayo.
The problem, at least on the face of it, is that Martinelli is not the traditional centre-forward anyone envisages in the 4231. We have had the same issue with Aubameyang for years and played him nominally from the left and to win the Cup even switched to 343 to play to the Gabon's undeniable strengths. Arteta adjusted tactically in 19/20 to suit his star striker and although that ship has sailed perhaps the time is to adjust or tweak to accommodate his best natural goal threat again, in Martinelli, particularly as Lacazette is leaving in June. Surely before investing heavily the Spaniard must want to see how the team could operate with his three creatives and Martinelli, but how?
Many believe that 442 or styles of the system that brought all Wenger's early glory are outdated and cannot work in the modern Premier League. I am not convinced that is the case and we have actually witnessed Arteta deploy Aubameyang and Lacazette, with some success this campaign. For it to work, as it did for years for Wenger and indeed Ferguson, you have to have very talented but equally hard-working wide player and a second striker with vision perhaps.
Thierry Henry, like Gabi Martinelli was far from a traditional British style centre forward and yet Wenger's Arsenal got the best from him as the main goal threat. Henry like Gabi and indeed Aubameyang at his best was most comfortable from the left but given a free role to essentially makes his runs where there was space and where he could inflict the most damage. Is it not worth seeing is we can do this today with Martinelli and where better to test it than against the bottom team in the league, Norwich, who are devoid of any confidence and have a defensive injury crisis as well?
Whilst not comparing eras or the ability of individuals, more their roles in the structure of the team, can you see the following? Join me in my fantasy for a moment and imagine that Partey and Xhaka are quite disciplined, or are asked to be, with one sitting at all times. In my dream Smith Rowe and Saka are Pires and Ljungberg. Creative, exciting, with a goal threat but equally willing to work hard for 90 minutes and support their fullback. Odegaard, with the 12 through balls putting him second in the top leagues in Europe is the withdrawn striker/10 as Bergkamp was and Martinelli is the main striker, with a floating role to find space and run in behind with his electric Henryesque pace and precision finishing.
Surely, we need to see the 4 young stars in the same team from the outset and for me this fluid 4411 is something I hope Arteta tries. It does not prevent the team resetting as the 4231 without the ball but will get best from Odegaard, as a high pressing visionary 10, give Martinelli the perfect role and allow both our homegrown English stars to flourish and play. If the system can work it might change the plans in January or the summer, or the style of striker Edu is charged to find.
In short, I know the modern game is about large squads and rotation, but Odegaard and Smith Rowe are very different players and I see no need for it to be either or with such talented footballers. So come Mikel, give us what we want for Christmas and fit all 4 crackers on the table.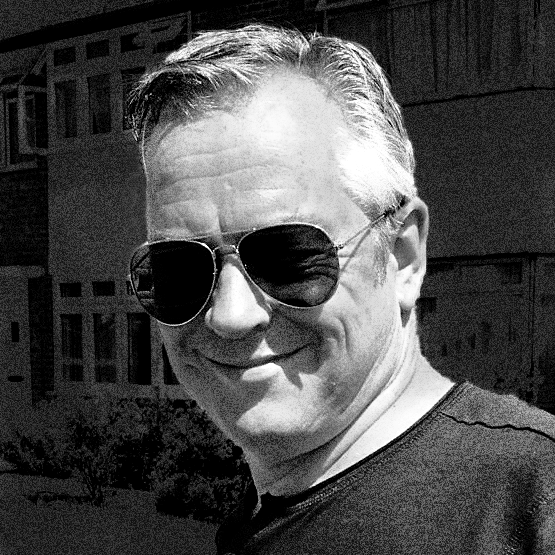 Passionate fifty-something Arsenal supporter who has been making the journey to N5 regularly since the early 1980s – although his first game was in 1976. Always passionate when talking about The Arsenal, Dave decided to send a guest blog to Gunnersphere in the summer of 2011 and has not stopped writing about the Gunners since.
He set up his own site – 1 Nil Down 2 One Up – in February 2012, which he moved on in 2016 to concentrate on freelance writing and building Gunners Town, which he launched with Paul in 2014.
The objective of GT was to be new and fresh and to give a platform for likeminded passionate Arsenal fans wishing to write about their team. Dave still of course, writes for the site himself and advises the ever-changing writing crew.