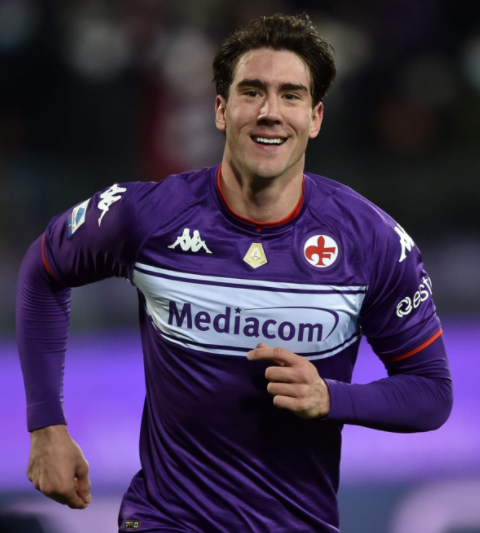 The January transfer window is now open! With Liverpool somehow getting the EFL to wrap around their finger and postpone the match against Arsenal we can sit and complain or open up a can of fruit and get into a juicy special. Transfer rumours. Oh how I love them. The best and worst time of the year. Dusan Vlahovic anyone?
Arsenal's transfer windows are always met with hope, excitement and the thought of – are we about to pull off a madness?! Well this could be the year. The rumours really are flying in. Super Jack on a short term deal? I wouldn't say no. He's been training in Arteta's system for months now and will know what is expected.
How good would it be to see if Jack Wilshere still has his trademark drop of the shoulder and burst through midfield. I'd pay to see that. Are we going to win the FA Cup? I'd sure love to see the man on the open top bus, mic in hand, sunnies on. Fresh from a night celebrating busting out an old classic we haven't heard in a while… It's happened again… No I won't jinx it yet, but you get the picture.
Aaron Ramsey's name is being thrown around. According to his manager he is off this January. Stranger things have happened. Hard to see this one, but I'll admit I'm curious.
Then we have Dusan Vlahovic.
To so many unobtainable. We are talking about the most elite striking talent in world football after Mbappe and Haaland. For some reason it just feels right to me though. The rumours keep popping. Our mate Ornstein has dropped some new info that turns the rumours into a lot more than just gossip. Fiorentina have just agreed a fee for a replacement striker in Piatek. Could they be planning for Vlahovic to leave in January?
https://twitter.com/David_Ornstein/status/1479360202713575426?s=20
One thing I know for sure though. Mikel Arteta would not be chasing this man if he didn't think he could get him. It just isn't the gaffer's style. So forget the rumours that Vlahovic won't answer the phone to Arsenal. He will; and if the press is to be believed he has most likely already had contact.
It's got me excited I tell you what. Dusan Vlahovic is an absolute monster. He would totally transform our game, and suit Arteta's system to a tee. The Athletic previously reported that Arsenal were after a striker that has pace, links play, is good in the air and is ready to work for the team.
Please enter Dusan Vlahovic.
1.90m tall. He really is tower of a player.
The man is equally adept at bringing down a long ball on foot, chest or head; running the channels or reverse runs in behind, he has fantastic technical abiliity; and has the passion to work for the team. The complete package.
Oh, and did I mention goals. Vlahovic is currently sitting on 18 goals this season with 16 in Serie A and 2 in the cup. We've only just hit the halfway mark. That is quite frankly phenomenal for a 21 year old. In contrast Arsenal's top scorer this season is Emile Smith Rowe on 9 goals.
Vlahovic averages 0.8 goals per game over the past year. This puts him in the 95th percentile of strikers in Europe's top 5 leagues. His xG (expected goals) sit at 0.56 per 90 mins. Now this is still very high, and although shows that his current rate is possibly unsustainable; it means that over the course of a 40-50 game season he would still look at 20-25 goals. That is far more than our current strikers are averaging, and would give us elite numbers.
We must remember that a pure goal scorer is not all that is needed in Arteta's system. Link up play is particularly important. The centre forward needs to be able to drop deep and combine with the likes of Odegaard, ESR and the midfielders. The Arsenal are playing with a swagger about them at the moment. Lacazette is providing the focal point. Vlahovic can certainly replicate this.
Dusan Vlahovic – Link up play
Vlahovic is elite at picking up the ball in central areas or the inside right or left channels and maintaining possession. He has multiple facets to his hold up and link play. His best assets are his strength to hold up the ball, and then his ability to turn and dribble past the first defender. He has good balance and good awareness of the space around him.
Looking at the stats and they are interesting reading. Vlahovic's pass success rate for the 21/22 season looks low on initial reading at 71% with 18 passes on average per game. However contrast this with some of the leading link strikers in the Prem in Harry Kane (73% and 22 passes per 90 mins) and Lacazette (77% and 16 passes per 90 mins), and all of a sudden Vlahovic looks a little more comfortable.
Vlahovic moving into the Arsenal side and learning Arteta's tactical game and all of a sudden the structures around Dusan will enable even better control of the ball. In other words his numbers will no doubt increase and those worrying about his passing styles will not have to worry anymore.
Vlahovic does give the ball away a little more than his counter parts. He is dispossessed or loses control of the ball 2.1 and 3.9 times per 90 mins respectively. Kane sits at 1.7 and 2.4 per game, whilst Lacazette again sits higher at 0.7 and 1.6 per 90. However it is important not to look at this in isolation. Stats don't always tell the full story. Vlahovic is a battler. He often receives the ball under pressure from either a long ball or linking with his midfielders. His primary way to retain possession and circulate the ball is to use his strength in the contact and to use his superior dribbling ability to evade his marker.
Whilst this does lead to turnovers, Vlahovic is able to draw in opposition defenders and create space for his team mates or for himself with dribbling. Vlahovic has a successful dribble percentage of 61%. This puts him in the 78th percentile of European strikers. This is phenomenal for a 21 year old lone stiker. Watching Vlahovic this season he is unique in his ability to draw defenders when receiving the ball on the halfway line before laying off or passing in behind for his team mates.
His mindset then pushes him forward to get on the receiving end. He loves scoring goals and strikes the ball as clean as anyone in Europe. Vlahovic will always find a way to get into the box, even when he starts a counter attack. It's this attitude which has helped take him to almost 20 goals in half a season.
Movement
Not only does Dusan Vlahovic link play well, but he is also adept at running the channels and getting in behind. Blessed not only with a physical frame , he is also quick when working into his stride. His movement is elite. Whether aiming to get into the box or turning and spinning into the channels he is top class.
The biggest positive I see with these attributes is that they really suit how this Arsenal team plays. Arteta has assembled this group of players to play in a distinct pattern with principles of positional play and movements that he has drilled into them. However our young attackers all have key skills that they individually excel in; all of which Dusan Vlahovic can work with.
Martin Odegaard loves a through ball. He created the most chances (20) and the most through balls (8) in the Premier League for the month of December. Vlahovic will be licking his lips at the thought of his trade mark runs in behind being fed by a near world class creator in Odegaard.
Emile Smith Rowe excels with quick one touch passing in and around the CF to bounce off or by dribbling hard and fast forward into the box to get a shot off. Vlahovic's ability to pin defenders and bounce to an on rushing ESR before spinning in behind to either finish off a move or create space for Smith Rowe's shot will again work fantastically well.
Bukayo Saka is an absolute menace from the RW. Cutting inside and either shooting or drifting a cross forward will mean that opposition defenders need to be wary of the aerial threat of Vlahovic, thus creating more space for Saka's shot or giving B a good target for his crossing.
Last but not least Martinelli will have someone to feed off and run in behind, particularly when we are looking to counter attack. As said above expect to see Gabi score with Vlahovic holding off one or even two defenders on the halfway line before laying Martinelli in behind 1 v 1 with the keeper.
Add in the ability to be a big presence for Kieran Tierney and Tomi's crosses and a target for Ben White and Aaron Ramsdale's long balls, and we can really see a complete player here.
Just imagine Rammers claiming a cross before unleasing a bullet onto Vlahovic chest which is then turned around the corner for ESR or Martinelli to run 40m before sliding past the keeper. Unreal stuff. It'll be pure champagne football.
He has the ability to combine in every possible way that our current players excel in which adds extreme value. He is young and thus making him coachable to Arteta's unique and sometimes rigid style of positional play. it will take time for him to learn it, but if Vlahovic arrives in January he will have 6 months to grow and adapt before taking on the number 9 next summer.
Pressing
There is one area that does really need work on. His pressing game. Fiorentina play in a different way to Arteta's Arsenal however so we must take Vlahovic's poor pressing stats with a grain of salt. He will have to press to make it at Arsenal. Fortunately we don't have to worry about this emulating a Ronaldo situation at United where he just won't press. Vlahovic is young and playing for his future. If he wants to succeed he will know that he must do what the manager asks.
Vlahovic currently attempts only 11 pressures per 90 mins (18th percentile), with only 25% succesful (41st percentile). Compare this to Lacazette at 16.7 pressures per 90 mins (74th percentile) with 30% successful (90th percentile).
You can bet your life on the fact that a manager like Arteta who is so meticulous will have already laid down exactly what he wants in terms of pressing. Working hard for the team. So if Vlahovic does indeed sign we can take it with absolute certainty that he has bought into the project and will up the pressing numbers that he currently sits at.
There is a lot of twitter chat circulating recently that Vlahovic's price tag is well over priced for someone that is somewhat unproven at the top level. Granted, 70 million or there abouts is a lot of money. However when a player has all the attributes to fit into your set up so well they are worth it.
When you think about hiring a staff member in a business possibly what's more important than the paper CV is how well they could fit into the team dynamic. Yes there are some faults and areas to improve. However the biggest factor that makes Vlahovic worth every penny is his suitability to this Arsenal side that Mikel Arteta is so dearly pouring his time into.
It's fairly obvious that Arsenal are going after a big money forward. There are a few options out there, but no one gets me quite excited like Dusan Vlahovic. One of the most complete strikers going around. He will be an absolute fan favourite. Particularly if he hits the ground running.
Here in time for a double away to Spurs in the North London derby?
A man can only dream.
Cheers for taking the time to read this scouting report. As you can tell I'm certainly excited. Have a watch of the videos after you read through this one and then join me on twitter for some debate on who you think should be Arsenal's CF target @kiwigoonerhaz. If you want to read my previous posts you can do regarding a) William Saliba or b) Granit Xhaka's development this season.
Kia Kaha.
The voice of a dedicated Arsenal fan living all the way across the world in New Zealand… 3am wake ups to watch the beautiful game; coffee and a pen; heart break and euphoria; a lad with a dream of seeing the famous red and white in the flesh and back where they belong…
Football runs in the blood. Playing will always be the passion; whilst now working as a sports physiotherapist enables me to have constant access and inside insight into the goings on at club level.