Killing yourself trying not to get killed
POSITIVES, NEEDS and HOPES
Football has trends. It always has.
When I was younger the trend was 4-4-2 with a tall target man and a penalty box striker.
When the Premier League came along and Arsene Wenger showed up we introduced the trend of short passing and high percentage thinking.
Midway through his reign football changed and unfortunately he didn't as athletic, powerful players sped the league up.
The current trend has turned football from a players' game to a coaches' game. What we now see is organization and structure. Teams that play to deny then pounce and take advantage of space. We see pressing as another new trend and compact blocks with the elite sides, Arsenal included, playing Juego de Posicion positional play football.
This now gives a strong consideration for preparation to defend when attacking. Trying to find the ultimate balance between defending and attacking. There is so much intelligence to the system and Arsenal have grown into it quickly and thankfully look like we can compete in the future playing this way.
Before we became fluid in JDP my blogs seemed to get repetitive in the sense that I frequently talked about the need for Arsenal to be risk averse. It was all too robotic and needed flair and imagination.
This current and better version of Arsenal at its best has this attribute.
Then occasionally games like last night show up.
To be fair, Arsenal was very competitive in the game as our belief has risen and our structure is so solid. When you are playing the elite teams in world football however, they are so well-versed in denying this new 'passing patterns' style game that you need individual brilliance and deception to throw them off. Liverpool had the individual brilliance last night in Diogo Jota and his ability to run at speed with the ball under control as well as the ability to time his runs off the ball and finish so calmly under pressure. Arsenal's individuals weren't brilliant which is fine. They can't be all the time. When they aren't at the top of their game, which they have to be playing against elite teams, deception needs to show up.
The perfect example last night was the performance of Martin Odegaard. He has adapted to playing deeper and is improving his ability to keep possession in a crowded midfield as well as maintain a high energy and tackle success rate. After the game I saw many on social media praising his performance. It was certainly good but sadly for him we needed more. That may sound harsh as he wasn't necessarily the problem. I could pick on others. What stood out to me however was how safe he played. Often returning the ball to sender when he had space and time to turn. Only very occasionally trying to play the final ball when this is his superpower.
You may remember that Liverpool's first goal came from a moment of flair in Midfield from Firmino. Everything before and after was counterattack, passing pattern but Firmino's imagination and invention to flick around the defender created the situation. I watched with green eyes as Arsenal waited until Thomas Partey came on and pulled off a similar creative flick that ended in Martinelli shooting just over. The trouble was that we waited until the 80th minute to step out of our passing patterns and game plan and play the game needed.
I got the impression that we were so consumed with not trying to kill ourselves by taking risks and giving Liverpool counterattacks, that we killed our own creativity which is what the game needed.
I don't know what the communication from the coaching staff is. It could well be that you trust the game plan as it will provide fruits, or if the opponent shuts down your ideas you need to shift to Plan B. We have all heard the term Plan B for over a decade now and Plan B in modern football and especially against elite teams has to be deception, creativity and flair.
POSITIVES:
I loved watching Sambi grow in confidence during the game. It's an awful lot of responsibility playing as a single pivot against Liverpool Football club. Showed improved body strength, tenacity and drive to run through the midfield.
With this unfortunate run of results I can't forget that what I'm seeing is better. As I said last week, if your eyes only see a scoreboard then your blood pressure is probably going up. I feel genuinely sorry for the coach and the players right now as their efforts have not been rewarded on the scoreboard. We didn't necessarily deserve to win last night but I suppose I'm thinking more about the vastly improved competitiveness. Having played a few big teams recently, we have looked like we can compete in all of the games and it's vital that we don't forget that this is improvement. We would love to take a bigger leap but for now I am satisfied that my team is competitive in every game as that was not what I was saying at the beginning of the season. Our time will come and I think we will see this.
NEEDS:
Here is a thought… Should you press a team as competent as Liverpool? I think the answer is yes in certain situations but we expended an awful lot of energy pressing them, yet I don't remember winning the ball one time from all of these combined efforts. When I coach I have my teams press for the first 20 minutes of each half. We utilize the home crowd that we have and the energy and excitement that they bring with the pregame expectation. I expect energy after half time as they have just rested and I would hope my game plan has reinvigorated anybody dragging their chin. We ordinarily win these games and can step off the press at the ends of each half as we are in control and the opponent feels somewhat mentally defeated.
I noticed something yesterday. Tomiyasu is the muscle in the 6 yard box when we are taking a corner. Seeing his success rate of winning headers from long balls as a defender, I'm thinking he may be better used attacking the ball at corners from deep.
I talked last week that Liverpool's rock 'n' roll energy causes panic in opponents for the entire game. Even when they are not pressing you, you think that they probably are, and you lose composure. I do see a different Arsenal when we play Liverpool. It was better yesterday but in situations where we did have time and space we were too quick to panic and simply clear it. This is a quick fix. You just need clear communication on the field when a player has time so that they can de-stress and take a few extra seconds.
Not sure what was up with Saka yesterday. He looked very rusty, but then most of them did. He was starting runs and then stopping too often. Odd.
Benjamin White has been a revelation. If he has one fault it is that he likes to nibble. There have been a few times recently when he is playing against top players that he tries to get the ball when it's not his.
Alongside the composure I just mentioned that we need against teams like Liverpool, we need to also value the one touch pass in midfield. That would've killed Liverpool yesterday as they try to attack you with two players so a quick one touch can take both of them out of the game. Liverpool's midfield normally play with one touch. We normally play with two or three. We will see growth in time.
Martinelli could do with a trick. One of his talents is his change of pace and direction which is all good. There were times yesterday when it just wasn't enough though. Again, when you play the best they are cleverer and their coaches are cleverer. They've been briefed at a higher level and know what you are going to do and have the physical abilities to stop it.
Perhaps we could check our studs before the next game! Sad to say, but we lost because two players fell over. Tomiyasu for the first goal and  Martinelli for the second. The general game looked like an even contest and a draw would've been a fair result at 90 minutes but this minor detail made a major difference.
HOPES:
I feel confident that Arsenal will make important signings this winter. It is rare that Arteta is so forward in stating that we will make signings. So, I have confidence. I'm excited by the Matt Turner rumour. I don't watch much MLS but I've seen him many times. He reminds me of Ramsdale in so many ways. Similar passion, similar athleticism, similar command of his box. Not quite as good with his feet but so much better over the last year as New England Revolution and the US National Team have started playing out from the back. Over here he is considered the best player in the MLS. You can also feel confident in the knowledge that the best American exports have historically been goalkeepers. You may know this already but American kids inherit the skill and desire to play sports with their hands. Baseball, American Football and Basketball are their instinct. They are significantly better with their hands than feet.
FINAL THOUGHT:
These exits from the cups may well have an everlasting benefit for Arsenal. If we were to qualify for the Champions League in a season where we were not expected to, I think every supporter would be happy with the season. With just the league to play for we can be laser focused and I feel good about the run in. I hope you do too 🙂
Check out my 15 minute podcast below where I talk about potential incoming transfers.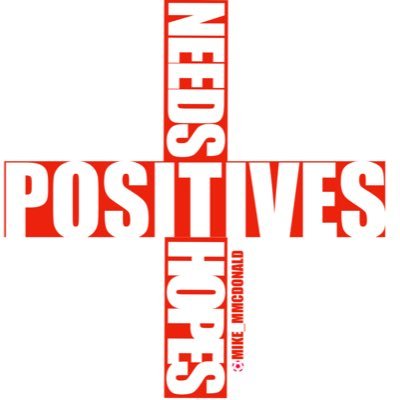 Former Highbury regular. Moved to TN, USA in '99. Married with 3 kids. Coached in UK and US for 27 years.
Mike McDonald Soccer Academy in Morristown TN, Olympic Development coach, Regional Premier League Champion.