Time heals all wounds.
There has been no subject more divisive for 21st century Gooners than Arséne Wenger. He became a meme (WENGER OUT) before memes were really a thing. Antagonism towards him gave birth to an online Acronym war: WOB vs AKB. Arsenal fans became their own worst enemies – marching against each other, openly confronting each other in social media, in the stadium, each accusing the other of being a) ignorant b) anti-Arsenal.
Years before the almost-general consensus among Gooners that Arsenal under Wenger was stagnating led to his acrimonious dismissal, a small but vocal minority was calling for his head on a stake, ostensibly because of a lack of silverware, but also related to the purchase of the Club by KSE, the brandification of Arsenal, the move to a new stadium, the perceived loss of traditional values, and an overall dissatisfaction with the direction that football was heading.
As the Premier League fanbase grew exponentially, millions of new fans arrived on the scene, whose history of football began in the early 90's with the death of the old First Division. Many young Arsenal fans had only ever known one Manager: some may even have thought that the Club was named after Arséne… Older fans resented the fact that recent successes overshadowed prior golden eras that that Arsenal had enjoyed through the 20th century. Proclaiming Wenger "Arsenal's Greatest Manager" triggered angry reactions from those who had witnessed Arsenal's successes under George Graham, Bertie Mee and even Herbert Chapman.
The debate still rages on as to who is Arsenal's most 'successful' manager. Even the current manager's association with Wenger is cause for some hostility. Remnants of the disbanded Wenger Out Brigade remain quick to paint Arteta with the same black brush they used on Arséne. It's been more than three years since Wenger left was ejected, but he remains a trigger for many Arsenal fans.
Which brings me to the impetus for this post – a poll that we ran on the Gunners Town twitter account, asking whether it was time to honour Wenger with a statue, or to name a Stand after him. Or both. Or neither….
The results were pretty interesting. More than 9/10 of respondents (presumably Gooners) agreed that Arséne should be honoured – and 4 of those 9 felt that he should receive both a statue AND the naming of a stand at The Emirates.
#Arsenal on hiatus: let's talk about Arsène Wenger:

How would you honour him?

Please vote and share. Ta.

— Gunners Town (@GunnersTown) March 1, 2022
There were, of course, dissenters. A tiny minority were of the opinion that Wenger deserved no further tribute:
"He has a bust at the stadium already. Bertie Mee and George Graham should be honoured next, not Wenger."
Some of those in favour of Arséne's service being recognized suggested that the East Stand be renamed The Arsene Wenger Stand, similar to The Sir Alex Ferguson Stand tribute paid to Manchester United's most successful modern manager at Old Trafford.
Of those who supported the idea of a Wenger statue at The Emirates, it was suggested that the statue be erected at the entrances to the West Stand.
There were others who proposed that the Arsenal training ground at London Colney be renamed after Wenger.
Successes
Arséne Wenger (1996-2018) was manager at Arsenal for 22 years and won 3 Premier League titles (including going one season undefeated) and 7 FA Cups (making him the competition's most successful manager). He also won 7 Community Shields (English Super Cup).
He oversaw the move from Highbury to The Emirates (Ashburton Grove) and the building of the new training ground at London Colney. He also achieved 20 years of consecutive Champions League qualification for Arsenal, an achievement that has taken on more significance as the club has struggled to return to the competition.
Bertie Mee (1966-1976) brought Arsenal their historic League and Cup double in 1971, and their first taste of European success in the 1970 Fairs Cup. (Winning the League at Spurs and beating Liverpool 5 days later in the FA Cup Final at Wembley must surely been of the best weeks in Arsenal's history – and it is understandable why Gooners who witnessed it would want Mee honoured for his contribution to Arsenal's success.)
George Graham (1986-1995) won two League titles for Arsenal, including the glorious 1989 season, when Arsenal beat Liverpool by two clear goals at Anfield (against all odds). He also won an FA Cup, two League Cups, a shared Charity Shield and the Cup Winners' Cup. Could the fact that he hasn't received the recognition his contribution deserves be related to the scandalous nature of his sacking?
Herbert Chapman won two league titles, an FA Cup, and three Charity Shields whilst managing Arsenal. His sudden death (of pneumonia) brought a sad end to what was an impactful reign at the Club. (The team Chapman assembled went on to win the league for the following two years, completing the first First Division hat-trick.) Chapman's other contributions on and off the pitch were numerous and ground-breaking.
My Thoughts
I'd like to see all three honours bestowed upon Wenger: a statue, naming of a stand, and renaming the training ground. His contributions to the Club, in my humble opinion, are that important.
I'd also like to see George Graham and Bertie Mee honoured for their contributions. A line of manager statues lining the path from Highbury to The Emirates would be a wonderful way to recognize how these men helped build Arsenal into the giant club that it is today.
Recognition of one person doesn't have to be at the expense of other worthy individuals.
Arsenal and Wenger
Current manager Mikel Arteta has hinted that he would like to see Wenger take up an official role at Arsenal as part of his rebuilding process:
"Arséne and I have a really special relationship. He's been away too long and we want to bring him much closer. We had a talk and I think he's in the right place because for us as a team, for me personally, it would be a massive help to have him much closer."
The Club has insisted that there are no plans for this.
Trusted Arsenal journalists James McNicholas and Amy Lawrence seemed to confirm on an Athletic Handbrake Off podcast in 2020  that the creation of an Arsene Wenger statue was well underway, and that the naming of a stand after Wenger was a distinct possibility.
While this remains speculation for now, I have no doubt that when the time is right – when persistent scars have healed – one or more of these honors will be bestowed upon Arsenal's most successful Premier League manager.
I would love it to happen while Arséne is still alive. It may take a statue or stand-naming to bring him back to the Club to which he devoted such a large part of his life – since the nature of his departure wasn't ideal, (it was by all accounts very painful for the great man) and Wenger has been conspicuously absent since his dismissal.
Your Thoughts?
What do you think? Please leave your comments below.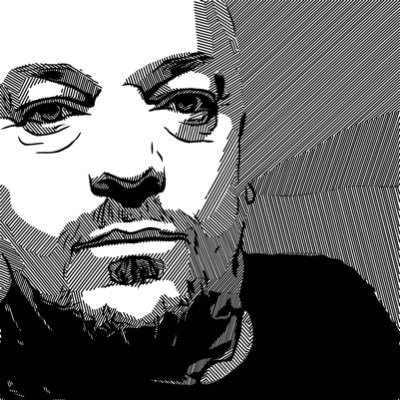 I was eleven-and-a-half. My family had just emigrated from Rhodesia to South Africa. All the kids on my street supported United or Liverpool, because of their Southern African goalkeeper connections: Bailey for United and Grobbelaar for 'Pool. Problem was: I didn't like the colour red – so when FA Cup Final day came around in 1979, I supported the team in yellow, even though their name sounded like "Asshole". At the final whistle, I had bragging rights and a team that had won my heart.
Then I discovered that the Gunners also wore red. Luckily, I remained loyal, and the Arsenal has kicked my heart around ever since… (apart from a few lost years in the '90s and early '00s, when I was busy doing grownup things as a composer in Hollywood).
Abandoned invinciblog.com to launch this site with 1 Nil Down 2 One Up blogfather Dave Seager – and we have used this platform to help launch the writing careers of a number of amazing Arsenal bloggers.