Football history, yes, even before the Premier League, tells us that the most successful teams strengthen when they are on top. The great Liverpool managers of the 1970s always added 1- or 2-star signings each summer as league champions, even though in those days with only 1 substitute, it usually meant demoting a fan favourite. Ferguson always added to a title winning squad and of course, in recent times we have seen Guardiola do it with some aplomb. (Easy of course when money is no object!)
But what of the Mighty Arsenal, and most pertinently today, with only a few matches until the January Transfer Window, what about Arteta's Arsenal?
Certainly, the latter day Arsene Wenger could, at least from many fans' perspective, have been accused of being too loyal to players who were not good enough to take the team where we wanted it to go. However, in the early successful years the great man certainly had a ruthless streak and many star players were discarded. At the time, we may have been shocked but more often than not Wenger did know best.
The decision to sell Paul Merson, at his apparent peak, was similar to when George Graham shocked us all by swapping Lukic for Seaman. Particularly when the sale of the Magic Man was to bring in an apparent perma-crock, Marc Overmars. Perhaps some felt the same when David Platt made way for an unknown French chap named Petit, particularly as he had only played in defence for Monaco. Those 2 decisions changed Arsenal from challengers to Double Winners in a season.
In the summer of 2001 Wenger swooped for Sol Campbell when he already had 2 of the Spurs player's England teammates at Highbury. In hindsight, the foresight was obvious, with our skipper, Tony (I'm winning Strictly by the way,) Adams struggling with his back and retiring 9 months later.
Wenger breaking a club record signing fee on Sylvain Wiltord when he already had Henry, Bergkamp and Kanu scoring and creating for fun might have raised a few eyebrows, but again the investment proved shrewd.
Similarly, the fanbase might have been surprised to see the signing of Gilberto Silva in the summer of 2002, when an extremely strong foursome of Vieira, Parlour, Edu and van Bronkhorst had delivered another Premier League and FA Cup Double the season before. Indeed, the signing of the World Cup winner was the ultimate in strengthening when at the top by Arsene.
However, I would like to fast forward to now and draw a direct parallel with 2003. Arsenal were challenging for the title back then, as they are now, and it seems money will be made available to Edu and Arteta. The former, our Director of Football, will have witnessed first hand how his old manager strengthened even the very best of squads when he was on the playing staff.
In the January of 2004, Arsenal were unbeaten, had a fabulous squad, with great depth, particularly in attack. Yet, Wenger splashed big money on a young Spaniard, Reyes. At the time, many felt it was a signing for the future, with such a settled and competitive squad. Reyes could play wide, but we had Pires and Ljungberg on fire, with Parlour as back up. He could also play as a second striker, but we had Bergkamp and Kanu. He could also play through the middle where we had the great Thierry Henry and Aliadiare.
The truth was, that Wenger knew his squad could be on the brink of something truly special but going into the New Year, they were still competing on 4 fronts and the need for rotation and rest for key individuals would be crucial. Reyes ended up playing on 21 occasions, scoring 5 goals between January and May. 2 of which at the end of the campaign, deputising for Bergkamp in the 36th and 37th matches, away at Portsmouth and Leicester ensured we took our unbeaten league record into the final match against Leicester.
With one Premier League fixture before the enforced World Cup break, Arteta's Arsenal, 19 years on, may well find themselves leaders of the pack going into the January window. With the board making money available there are many rumours as to where our manager might look to strengthen, with a left footed centre back, a central midfielder and a winger/striker being mentioned.
The name that will not leave the back pages, with some suggesting a deal may already be agreed in principle, is that of Mykhailo Mudryk.  The link and possible move for the talented young Ukrainian winger, is the one that excites, and it is also the one that echoes Wenger's January swoop for Reyes in 2004. Yes, we have fabulous young wingers in Saka and Martinelli, and in an old school sense, none of us would wish to see either dropped. However, the rigours and pace of the modern game are greater, and both our first-choice wide men will need to be rotated and allowed rest. Martinelli may well miss the World Cup, but Saka will not, and our young talisman is being asked to play so much it is a concern.
The decision for Edu and Arteta is simply whether a returning Smith Rowe, along with recent match-winner Reiss Nelson, is sufficient to maintain our challenges on 4 fronts in the New Year, or if a Reyes style injection is the preferred option. Smith Rowe, I feel might provide rotation for Odegaard and Xhaka, with Vieira still struggling to adapt physically, so Mudryk must be a serious consideration. Particularly as the Ukrainian can also play centrally – which provides competition for Nketiah as Jesus backup, which is a further parallel to Juan Antonio Reyes.
Will Reyes history repeat itself 19 years on and will the impact be the same?
Share your thoughts in the comments below…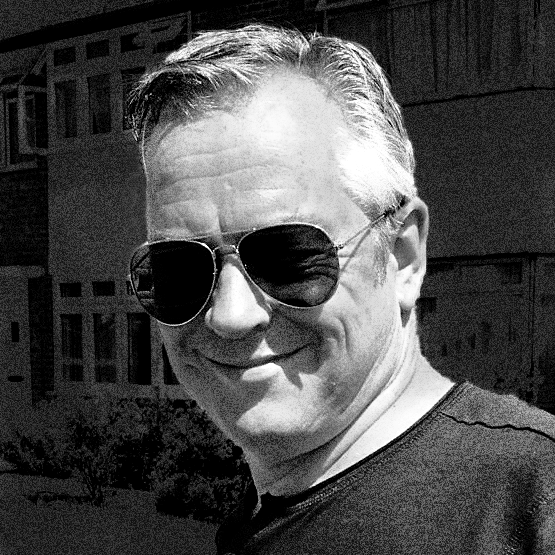 Passionate fifty-something Arsenal supporter who has been making the journey to N5 regularly since the early 1980s – although his first game was in 1976. Always passionate when talking about The Arsenal, Dave decided to send a guest blog to Gunnersphere in the summer of 2011 and has not stopped writing about the Gunners since.
He set up his own site – 1 Nil Down 2 One Up – in February 2012, which he moved on in 2016 to concentrate on freelance writing and building Gunners Town, which he launched with Paul in 2014.
The objective of GT was to be new and fresh and to give a platform for likeminded passionate Arsenal fans wishing to write about their team. Dave still of course, writes for the site himself and advises the ever-changing writing crew.