Today is Thanksgiving in America, a holiday created centuries ago to celebrate a bountiful harvest and annually spent with your closest friends and family.  It's a time to hold your loved ones close, and to reflect on all of the things you are thankful for in your life.  I, for one, am thankful that Arsenal is not only in my life but keeping me smiling on a daily basis.  And at last, there's so, so much to be thankful for in this special season.
I'm thankful that the Gooner Family is as together as we've seen it in a long time, uniting together in ways we haven't seen in recent years.  Of course there will always be that petulant immature uncle who tries to ruin the holiday, but he's outnumbered and outclassed this Thanksgiving.
Thanksgiving is often an "away game" – with rough travel and frustration throughout.  This year, I'm thankful that travel has been largely smooth sailing.  Only 1 loss in 8 away games, just 4 goals allowed, with all 6 wins being clean sheets.  Clean Sheets – something else that you don't always find during Thanksgiving.
The Thanksgiving meal is always worth being thankful for, but this year the Arsenal Thanksgiving Table has been set with a starting XI of items that we've been waiting for years to come together. There are many foods that have become, over the years, staples of the Thanksgiving Meal, just as this season's Arsenal's starting XI have become a reliable and eagerly anticipated part of the weekly Arsenal feast.
So this year, we take a look at a top of the table smorgasbord, a bounty of treats that are both delectable and good for you.  Prepare to feast, Gooners.
STARCHES
Dinner Rolls
The clear first item on the team sheet of Thanksgiving feasts, an item that you can't start the meal without, Thomas Partey is a staple that we just can't seem to do without. There's a lot of whispering about dinner rolls off the table, but however you feel about them off the table, you can't deny their consistency. A Thanksgiving meal that starts without Dinner Rolls just isn't as good as one that does.
Stuffing
Made with a combination of ingredients, Aaron Ramsdale stuffs shots and makes his opponents look like turkeys.  Stuffing is known for being distributed around the table early and often, and Ramsdale's distribution is second to none in the Premier League Thanksgiving Table.  Stuffing was originally meant to be a complimentary part of the meal, and originally wasn't overly desirable,  but the love for stuffing has grown quickly and intensely on most diners and has become one of the most infectious parts of any Thanksgiving meals.
Sweet Potato
Sweet potatoes are a sweet root vegetable, and Gabby Jesus is not only sweet to watch but he is at the root of our attacking, pressing game.  With a heat map that regularly resembles a giant sweet potato covering the entire pitch, sweet potatoes never stop moving.  Even when they're a serving a complimentary role in a particular meal, they are never disappointing.  On Thanksgiving, Sweet Potatoes are often served as a casserole covered with marshmallows, making them even sweeter.
Just like Gabby, sweet potato casserole with marshmallows provides you the best of both worlds – nutritious hardworking pressing, and candy-like smooth tasty ballhandling in the final third of your mouth.   Honorable mention goes to Oleksandr Zinchenko, whose celebrations and adorable face just seem really sweet!
VEGETABLES
Squash
A no-nonsense part of the Thanksgiving meal, nobody squashes would-be attackers more reliably than William Saliba. Nutritious, strong, and solid – squash fills the center of the table and holds the meal together.  Squash may have had poor judgment on couches when it was younger, but now as a full member of the dinner table, Squash is quickly maturing to become the best vegetable on the table.
Brussels Sprouts
Traditionally, Brussels Sprouts have been a part of the menu that most people simply did not like, but damn you have to admit they're good for you.  Granit Xhaka, like Brussels Sprouts, has benefitted from the improved meal around him and Brussels Sprouts have finally become appreciated for what they are capable of bringing to the table.   Honorable mention:  Sambi Lokonga, who learned his craft 10 minutes from Brussels and we hope will still Sprout into the future of our midfield.
Green Beans
Long, thin, and so, so good for you, Gabriel Martinelli is a tasty and healthy part of the Thanksgiving table.  Green Beans are considered "immature" legumes, however there's no denying that they belong on the table every single year.  Green Beans, like Martinelli, reduce your blood pressure, contribute to healthier eyes, and help your heart feel better.  They also help prevent constipation, and as such are a "regular" feature of Thanksgiving dinners that is a joy to have around.
SAUCES
Cranberry Sauce
An oddity of the Thanksgiving meal, cranberry sauce isn't seen on a dinner menu very often. Just like Kieran Tierney, cranberry sauce waits its turn patiently and when the big day rolls around, it serves its purpose with professionalism and consistency.  Cranberry sauce is good no matter whether it is warm or cold.   Some people would consider selling cranberry sauce to another holiday, but those people are crazy.  When cranberry sauce is gone, they will miss it tremendously.
Gravy
You simply cannot have a Thanksgiving Meal without gravy.  Gravy is not in and of itself an item that you would consume in large amounts on its own (though I can't honestly tell you I haven't tried), but like Martin Odegaard, gravy makes every single menu item around it far better than it would be on its own.   No only does gravy improve the performance of turkeys, it works with so many other pieces of the dinner to enhance and provide opportunities to shine in your mouth.  Gravy also is much less expensive than you would think it should be – what a value!
DESSERTS
Apple Pie
A delectable treat – sweet, tasty, and silky, fun to consume, and home grown – Bukayo Saka is the dessert we've all been waiting for.   Often, the Apple pie isn't protected well enough and gets picked at and knocked down throughout each and every Thanksgiving Meal, Apple Pie works through it all to become a national treasure that melts in your mouth, and nearly everyone's favorite part of the bountiful feast.  Apple Pie is loved by all, hated by none.
Pumpkin Pie
Made of course from Pumpkins, which are commonly found carved at Halloween as Jack-O-Lanterns, Gabriel Magalhaes can also frequently be found with teeth missing.  Pumpkin pie is also much more valuable to the Thanksgiving meal than people give it credit for and is often one of the most underappreciated but stable forces on the table.
Pecan Pie
Pecan Pie never grew up caring about Thanksgiving.  Pecan pie is covered with sweet nuts, much like many women (and some men) wish they were when looking at Benjamin White.  Pecan Pie, a versatile and delicious dessert, is worth every penny you paid for it, even if you paid 50 million pounds for it.
THE MISSING COURSE
Turkey
I know this is supposed to be about Arsenal players, but there's no room for Turkeys in Mikel Arteta's dressing room anymore.  So this Thanksgiving Bounty is a vegetarian one.  So who's the "turkey" missing out on this festival of success?  Pierre-Emerick Aubameyang, of course.  Nuff said about that drumstick.
I don't know about you, but I'm full and content!  Do you have a different impression of what foods Arsenal players represent to you?   Leave a comment and have your say!   Here's to a Happy Thanksgiving to all who are celebrating, and the hope that this bountiful feast lasts until May, and beyond, keeping us content, satiated, and Thankful for years to come.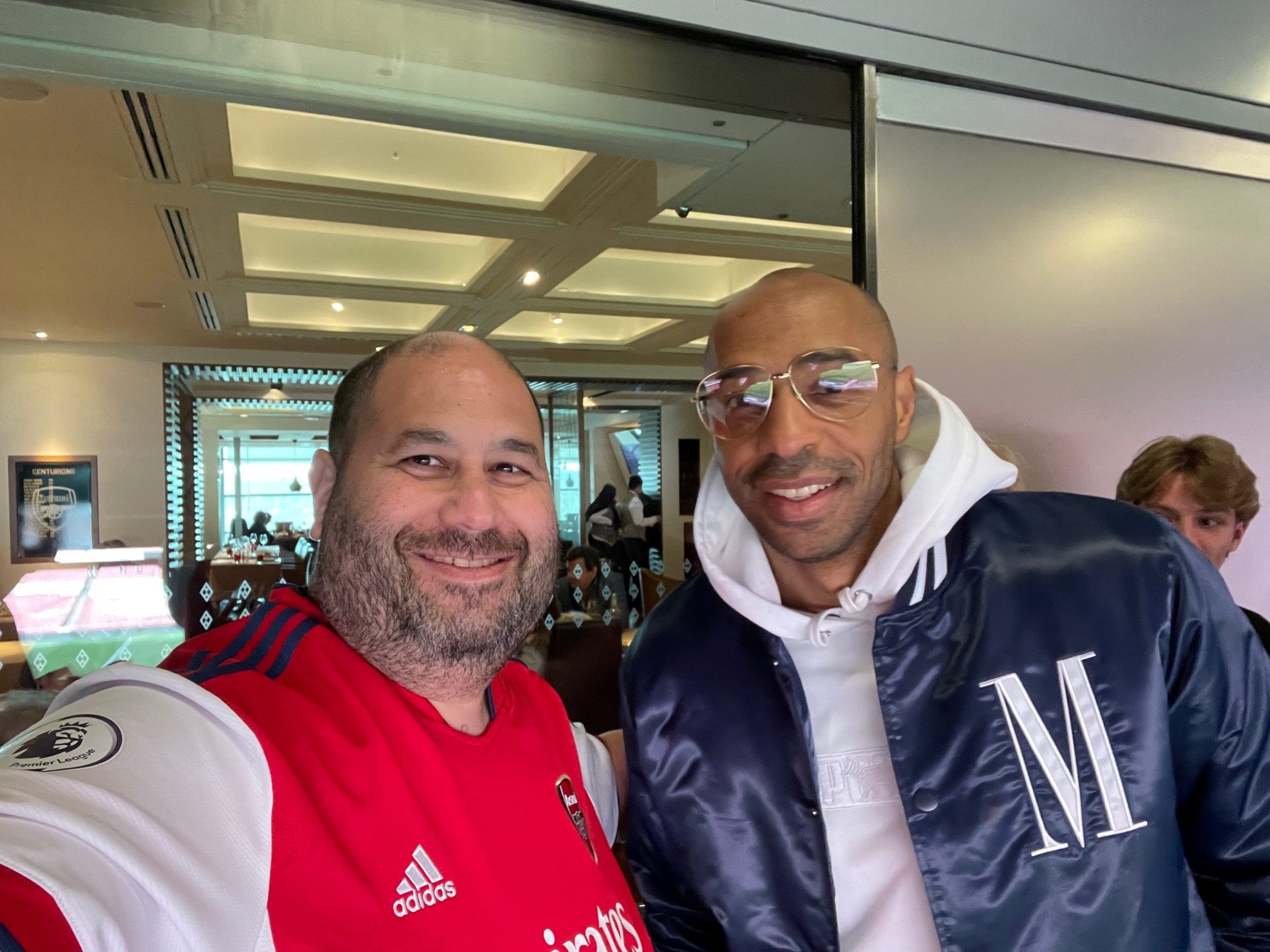 "Magic" Mike Feinberg fell in love with The Arsenal as a 16-year-old Yank completely out of place and out of his depth, standing on the North Bank Terraces of Highbury starting in the special season of 1988-89.  His experiences in that season changed his life forever and nearly 30 years later he is more in love with the club than ever.  Mike visits his "second home" as often as possible and connects with his childhood as often as possible through his hosting of The Gooners Podcast.  Mike is generally known as a very unpopular person with very popular friends and is best known for getting stuck in multiple stadia turnstiles around England.