A picture speaks a thousand words, right?
If FIFA truly wanted to be a 'force for good in the world', then they could have had the balls to at least insist that Captains be allowed to wear the "1 Love" anti-discrimination armbands, as originally planned.
Instead, national federations were informed that players who wore the (controversial?!) armband would be sanctioned – yellow-carded or even forced to leave the field of play – and not fined (which is the usual form of punishment for 'kit violations'.)
Let's be absolutely clear on this: it is FIFA that imposed this ban. Not Qatar. FIFA. Despite the fact that FIFPRO – FIFA's global Professional Footballers Union, which represents 65000 professional footballers worldwide, issuied the following statement on Twitter:
One Love armbands: another example of how football regulations can impact the rights of players, but are made without their involvement and agreement.#FIFAWorldCup pic.twitter.com/oeBLgMcHUB

— FIFPRO (@FIFPRO) November 21, 2022
FIFA President Gianni "I'm gay" Infantino reiterated his LGBTQI+ support saying, "I have been speaking about this subject with the country's highest leadership. They have confirmed, and I can confirm that everyone is welcome. If anyone says the opposite, well it's not the opinion of the country and it's certainly not the opinion of FIFA."
Welcome, unless you're wearing a rainbow on your T-shirt it seems:
Just now: Security guard refusing to let me into the stadium for USA-Wales. "You have to change your shirt. It's not allowed." pic.twitter.com/TvSGThMYq8

— Subscribe to GrantWahl.com (@GrantWahl) November 21, 2022
It's the above tweet that got me thinking: if I wore my favorite Pink Floyd "Dark Side Of The Moon" tee to a game at FIFA's 2022 World Cup in Qatar – would I be allowed entry to the stadium?
What happens if there is an actual rainbow in Qatar? Are citizens told not to look directly at it – like a solar eclipse? Oh. Wait. It doesn't rain in Qatar. Qataris have probably never seen a real live rainbow.
My re-imagination of the Pink Floyd DSOTM album cover is an attempt to distill the discourse around FIFA's hypocritical stance on discrimination as it has related to this World Cup into a simple image… The Pink Floyd "Dark Side Of The Moon" album covers an almost-perfect metaphor – a tweak or two and it would say exactly how I feel.
This isn't the time to ask how and why the tournament is being held in Qatar. We know why: FIFA was (is?) a corrupt organization whose ExCo accepted bribes and kickbacks to award Qatar the tournament. As Jurgen Klopp pointed out – the time to protest that was then, not now.
I am not going to go into any more depth regarding discrimination, human rights records, migrant treatment, season disruption, hypocrisy and corruption. Journalists far more capable than I have written millions of words on these issues.
I just wanted to take a brilliant and iconic 70's album cover and re-imagine it to say how I perceive the issue.
I hope it gives food for thought.
If you'd like to share it on social media, or use it as a Twitter/Facebook header – please feel free to do so. A hat-tip would be nice but isn't essential. 🙂
Click on either image to open it in a new tab, where you are free to download the image. The version below is just the graphic, without the circle of text, for ease of placement on Twitter, Facebook, Instagram etc. 🙂
Peace!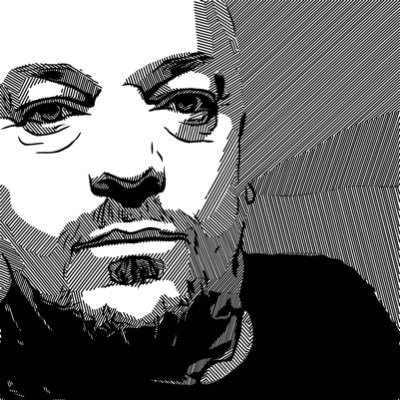 I was eleven-and-a-half. My family had just emigrated from Rhodesia to South Africa. All the kids on my street supported United or Liverpool, because of their Southern African goalkeeper connections: Bailey for United and Grobbelaar for 'Pool. Problem was: I didn't like the colour red – so when FA Cup Final day came around in 1979, I supported the team in yellow, even though their name sounded like "Asshole". At the final whistle, I had bragging rights and a team that had won my heart.
Then I discovered that the Gunners also wore red. Luckily, I remained loyal, and the Arsenal has kicked my heart around ever since… (apart from a few lost years in the '90s and early '00s, when I was busy doing grownup things as a composer in Hollywood).
Abandoned invinciblog.com to launch this site with 1 Nil Down 2 One Up blogfather Dave Seager – and we have used this platform to help launch the writing careers of a number of amazing Arsenal bloggers.