Creativity, Simplicity and Determination 
An Arsenal blog from a coach's perspective 
Not quite a game of two halves but we certainly saw two different things.
The first 39 minutes were mostly frustrating. Not through lack of effort or an unwillingness to follow instruction. I found them to be risk free. As if we felt that it would be a whole lot easier to beat Everton on our own patch just by keeping measured possession and waiting for Everton to lose their discipline.
They didn't.
I hadn't lost hope and I was somewhat wondering why I was calm. I lent towards the TV and noticed something that I rarely pay attention to. The crowd.
I suppose that I have taken our energy for granted.
What jumped out at me was that the game was falling into a pattern of the mundane. Too easy to defend. Too predictable. Yet the crowd didn't get suckered into the frustration that was evident.
Why mention this?
Well, because this morning I was listening to a special edition of the Arsenal podcast, 'Handbrake off.' Amy Lawrence was talking to members of the Ashburton Army.
Those that attend the games wil be more aware than I of their influence.
They sit in the Clock End. They have 100 tickets and are dressed in all black.
I can't prove that Arsenal scored twice before half time due to this group. It's always multiple factors coming together. What I do know is that I sensed a determination in them that was infectious. I've been to enough football matches to know that chants just need 1 person to start them and then a small group join in, enough for the whole stadium to hear, then the whole stadium joins in.
On this occasion they must've been fighting the instinct to moan. I was moaning and I was starting to hear pockets of it on the TV.
In a couple of weeks I will get to see and hear it for myself. I'm beyond excited.
For now I wanted to recognize the impact that these fans are having on the positivity in adversity that they are giving the team.
Arsenal are playing with 12 men when the majority of PL teams feel like they are playing with 10 due to their fans' negativity in adverse circumstances.
Then the 40th minute happened.
Zinchenko has the broad shoulders to take a game where the majority are playing risk free football and identify this and fix it. A fantastic dribble, no look pass and an unstoppable Saka finish.
It started with Zinchenko. A true difference maker. A risk taker and a moment of delightful creativity.
Finally, if you read regularly you will know how I have been endlessly mentioning the need for Arsenal to discover simpler ways to score.
I'm hoping that they have been working on this. It looked like it. All four goals were simpler. A tackle and a simple finish, 1 on 1 with Pickford.
A simple turn from Saka when others have been over passing/over connecting and then a finish that is simply impossible to stop.
The Odegaard and Martinelli second goal were both products of players making dynamic runs behind the defence.
The simplest way to score goals.
You may have noticed that the determination returned at the very end. Limbs everywhere to keep the clean sheet.
That moment might end up being one of the typical moments of the 22/23 season. A moment that defined a team that wanted to win.
Really wanted to win.
POSITIVES:
Thomas Partey is quite something. You know someone is elite when the top quality player he is replacing can be bettered. Partey has a serenity about him. An aura of calm descends on the others when he is there.
Ramsdale seems to be fully back. Less risk in his distribution. Lightning reflexes and an obvious determination to get clean sheets.
Very interesting that Vieira came on before ESR. I think Arteta is rewarding his reliability of availability over ESR. I think he will start on Saturday and we will see more of him. He offered something completely different to Xhaka and what he offers is what we have been lacking recently, in the willingness to risk losing possession in order to play riskier passes.
Saka's statistics. Saka's performances. Not sure which is better. They are both so impressive. His humility is my favourite of his qualities. The humble always go further in sport because their ego is smaller. More willing to learn. He has a rather good teacher too.
Have you thought yet about how Arsenal will be even better next season? On paper, of course. Let's say you add Declan Rice, Sergei Milenkovc-Savic and Raphina. Let's say those three were sitting on our bench right now. No guarantees for anybody coming into this current team. What an exciting time to be an Arsenal fan!
I love when Arsenal go ahead. Obviously. We get to see Odegaard at his peak every time. He starts to roll his shoulders and strut. Such imagination and happiness in his game.
Arsenal have 4 of the top 13 goal scorers in the PL. Much healthier than having 1 who has 25. Threats from every side.
NEEDS:
Just one today. I wonder if the next evolution of our wingers is to add a few more tricks to their repertoire? I like players like Saint-Maximin because if I don't know what he's going to do then the defenders don't either. I often think that Arsenal's system even though it offers such great automatisms, can become easy to read our patterns. I think there is a balance between these patterns and unpredictability.
HOPES:
I look forward to seeing Vieira and Martinelli playing regularly for a period on the left side. They seem like best friends, and that friendship has an impact on the field for sure.
FINAL THOUGHT:
I predicted 4-0. I feel very clever. I will now predict the next one….
Arsenal 3 Bournemouth 0.
Put your mortgage on it. Your timeshare. Your favourite pet.
Gabriel, Martinelli and Trossard will score. Gabriel's goal will be the first diving header from the halfway line in the history of football. A mega-header. He will Van Persie swan dive from a Phil Billing through ball and Dennis Moratavic (Bournemouth's half Irish/half Serbian keeper), will slip as the ball flies back in his direction.
Dennis will have to take a break from football due to being ridiculed by a group of 6 year olds on a school trip to Swanage.
Dennis will quit football soon thereafter but will be immortalized outside the Emirates with a statue of his slip (stationed outside the museum) with the other half of the statue, Gabriel's header, being situated outside The Armoury (about 55 yards away).
It's very late here and I'm a little delirious. But you knew that.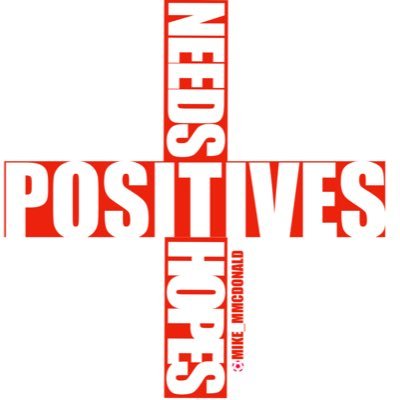 Former Highbury regular. Moved to TN, USA in '99. Married with 3 kids. Coached in UK and US for 27 years.
Mike McDonald Soccer Academy in Morristown TN, Olympic Development coach, Regional Premier League Champion.