The distraction trick

An Arsenal blog from a coach's perspective.
Are you having more and more people asking you if you think Arsenal will win the league?
I am.
I'm finding it really hard to answer that. I think it's because I don't want to say yes.
I feel like I'm somewhat in a daze. Like I've forgotten what it's like to think that you were going to win the league. It could be as simple as my defensive mechanism. That's probably what it is.
I do know one thing, though. I was asked the question a different way the other day. I had a friend say, " try looking at it from a neutral point of view. Now, do you think you will win the league?" I thought about it long enough to know that if I wasn't an Arsenal fan, I would say that Arsenal is going to win the league. There is far too much seriousness, composure, and too many magical moments to think otherwise.
I think that there is something else going on too. Something very clever.
I think what I'm seeing is something that I've done before as a coach. When you sense that your team is feeling the pressure or could be about to, you try to distract them from this pressure. You try to occupy their minds. A clever psychological trick. When I do this, we spend the entire week talking about one thing. Just one thing. If you talk about more, then you invite their minds to consider all of the other channels that they can turn to. You want them focused on one channel to the point where they completely forget about the pressure and focus on this one channel.
I think the channel that Arteta is using this season is improvement.
I'm sitting here watching the second half and it has been so obvious, even with only 56 minutes gone, that there has been focused training on far quicker ball movement.
Without knowing statistics, I would say that there has been at least double the amount of one touches than our last handful of games.
Fulham have made a few mistakes, but in general play they have closed us down very well, been organized, and made it difficult for us. We aren't just better because we are better, we are better because we are playing at a different level to them. Saka and Odegaard keep getting whacked but the challenges are coming when the ball has already gone as the decision making is so much quicker.
The second focus has been a renewed focus on accuracy in the final third.
That picture is just one example of many. It wasn't just Trossard either. It was Nelson. It was been White when Martinelli should've scored at the back post. It was Saka making shorter yet intelligent combinations, and passes in the box. It was Martinelli switching with Trossard and setting him up. It was the quality of corners which has been lacking recently.
It wasn't just crosses or balls played from wide areas either. The combinations around the box brought a link to these two coaching improvements. So much one touch, quick feet and flow opening up many opportunities for the entire 93 minutes.
What is also clever about the psychology of what Arteta is doing, is also to find two needs of improvement that are complementary.
As I sneakily snuck into the above paragraph, one of the problems in the final third was too many touches. We've been allowing the opponent the opportunity to get defensively set up. That has been a problem for quite a while.
You can almost visualize the training sessions. One touch limit rondos followed by one touch drills in small crowded spaces. Then covering different game states and passing patterns on different days but all with an emphasis on quicker ball movement and accuracy in the final third.
I often feel that too many players just toss balls into the box and use the excuse that there are double the amount of opponents than teammates as to why their execution lacks accuracy. Even though there is much truth to this, that is an excuse because you might have half the number of players that they do but you also have the ball and you absolutely have talent. Balls into the box have to be almost perfect and it's not easy but it becomes a lot easier if you have a higher standard and have a level of disappointment if you don't find your target.
If Arteta keeps focusing their minds on improvement he may not get the credit from the media. I'm not sure they'll spot it, but we need to be aware that we have a coach who not only understands the importance of being technically, tactically, physically, and psychologically prepared if you want to win titles, but also has the skillset to impact his players in all four areas.
This could well end up with Mikel Arteta being one of the elite coaches in the history of football. But for now, like our season, we have to wait as it's still all 'if's' so I will stick with keeping my mouth shut, as it seems to be working rather well for the team.
POSITIVES:
I find Trossard to be a rather interesting player. He isn't as eye-catching as the player that we had a preference for in January, but he seems to be a very efficient player. There were many stats flying around complementary of Arsenal after the game, but the one that really caught my eye was that we have won every game that he has started and scored 15 goals in these 5 games. I've started to watch him closely trying to figure out why he is good. I think it's because he takes great care of his opportunities with the ball. A mixture of high level technique and care. Care is one of the most underrated qualities as it never makes headlines. Every player cares but the better players get far more upset if each touch and decision isn't perfect. There is a fine balance between being too hard on yourself and letting it affect your next opportunity and relaxing your shoulders and keeping a high standard.
Martinelli isn't quite the constant threat that Saka has been in games this season, but he consistently has decisive moments. This game was no different. Consistently decisive all season and slowly racking up goals and assists with very little drop off in standard. For a player so young he has remarkable determination to impact games. Again, not satisfied with not making an impact. I also noticed that he has made an improvement with his passing. His passing in the final third has always been underrated, but his general passing often slows down attacks as he passes it to where the player is standing rather than where he's going to be, especially on counter attacks. That changed in this game.
I will be honest in saying that I think I forgot how good Jesus is. I was too busy being impressed with how quickly his replacements have adapted that I forgot that his general game is of a completely different level. I think it's as simple as his box of tricks being significantly larger. He has so many ways of getting out of trouble and of causing trouble. It reminds me of how the club now thinks about potential improvements. When I saw the rumour about Oshimen this week, I thought that it was a little ridiculous as we have three very talented strikers for next season and that doesn't even include Trossard and Martinelli. Then I watched Jesus play and remind myself that there are players who bring different levels and a higher level of consistency in front of goal. I also remind myself that the absolute very best way to get the best out of players you already have is to challenge them with a player who is as good as them, if not better.
With the return of Jesus we will see even more rotation of movement up front. Eddie isn't anywhere near as capable of finding himself in different areas as others but the rest will likely play more and therefore we will reminded of how fluid we were pre-World Cup. Defenders who rely on familiarity when marking will now struggle as they have a variety of our forwards with different skillsets to handle.
When Arteta first came in there was a lot of talk of the 'non negotiables.' I don't know exactly what the list is but one that I see that has to be on it is the immediate back tackling that players have to do when they personally lose the ball. This is one of the reasons why we are so successful at quickly winning the ball back. The closest player to win the ball back is more often the one that has lost it. If he immediately turns and chases, then you can tackle from the front and back. Watch closely. Arsenal win the ball back more by having a player trying to win it from in front AND behind. As we do this consistently, this makes opponents paranoid. Even when there isn't pressure from behind they assume that there is and it makes them put their head down and causes anxiety. The same consistency is seen in our defensive discipline. As much as we know where our attacking options are because we play in vertical channels there is also a trust in the seriousness and effort and shape that we defend with. In short, we must be very hard to play against as we don't give opponents anything easily.
Not sure it's a positive necessarily but nice to get a little luck as I don't remember many goals recently coming from defensive mistakes or lack of defensive effort. The best one who was Robinsons  utterly bizarre lack of effort to stop Martinelli scoring our second goal. He had about half an hour to choose one of three ways to stop him and did none of them.
Not only was it nice to have Jesus back and a much stronger bench but Arteta used them very well. It wasn't just bringing on the right players at the right time, but also who he left on. When Vieira came on I was nervous that he would take Xhaka off but he left him on as the aerial bombardment was always likely.
They say that it's obvious that Odegaard is a different level when you are at the stadium. I look forward to that this week. I noticed today that even though Fulham pressed him hard, he was so nonchalant and dismissive in the way he toyed with them. His finish was the perfect example of this. So calm when most panic and have their shot blocked.
So happy that we are threatening from corners again. The best one was actually the cutback. That'll work soon.
Ramsdale now has a really good chance of winning the Golden Glove. He seems to be decisive in every game we play now.
I wouldn't swap any DM in the world for Partey. It's got to the point where I feel as comfortable with him as I did Patrick Vieira. Vieira added a more consistent goal threat but also played with a partner in Petit, so was able to go forward more. He might be the best player at our club. That is an interesting debate. I do however think that he is the most important player at the club even since Jorginho showed up and started playing well. I think his personality on and off the field brings such serenity to the rest.
That was one of Xhaka's best games of the season. Did everything so much quicker and his decision making was wonderful.
NEEDS:
I'm sitting here trying to think about any concerns that this game gave me. I give up. It was a brilliant performance with swagger and a much higher level of efficiency. Much like Brentford away, this was supposed to be tricky.
HOPES:
Team selection against Sporting will be interesting. We thankfully have options but there are two I'd keep on the bench…. Saka and Partey. I think we can comfortably win the game without them playing the first 2/3rds. I'd play Nelson and Jorginho and also rest Zinchenko for Tomi.
It's very interesting that Vieira is consistently being preferred over ESR. As much as ESR is a fan favourite, Vieira has been available and improving. We don't know whether ESR could've played when injured but refused but I do know that many do and it's appreciated by the coaches. It's equally interesting that Nelson was preferred too. As much as it sounds unlikely, it could also be that Arteta is bothered as ESR may well have been interested in the Villa move in the summer or tried to use it as leverage. I'm probably overthinking.
I've just seen that Balogun is back on the goal trail. Another winning goal and again, against a big team. Monaco away is always difficult and he's done it again. Preseason will be rather interesting because he's not gonna make it easy for Eddie Nketiah in particular.
I'd seen recently that Tosin at Fulham was attracting interest from big European clubs. I didn't understand why as I thought he was average, but he impressed me today. One to put at the back of our minds as it's not an immediate need.
I've just returned from Costa Rica . I've been blessed to go to many countries and this was one that will be remembered above most. It's the people. They seem to live in a state of satisfaction and gratitude. Here in the US we are often caught up in the 'next thing,' and what we don't have or get to do. They have a saying, 'Pura Vida' which is used as much as 'ciao' by the Italians. It means 'pure life.' It isn't just a multi use word but a way of life. Our tour guide, Carlos, was the highlight of our trip. A beautiful human being and an example of how love is represented in actions. It was refreshing to be in a country where there was such confidence in how life should be led as well as national pride. I go to England on Tuesday to watch the next two Arsenal games and I know that I'm about to travel back home to a country that, much like the one I live in, is being divided. I recommend you try Costa Rica. You will see much natural beauty but more importantly you will find a different kind of love.
You may also see Giorgio Chiellini at the airport, as I did.
He stopped short of apologizing for pulling Saka back in the Euros but did say he thought Arsenal were going to win the league. I should've asked him about the "history of the Tottenham." Opportunity missed I feel.
FINAL THOUGHT:
Do you remember back in pre season we had a second formation that we tried fairly frequently. It was 3-1-4-2. It looked good and it gave one of our two front men the opportunity to receive the ball between the lines, alone.
Why haven't we seen it?
I think it's because this was an emergency formation. Even though we've had a few emergencies, we've trusted our 4-3-3 and we've been right to do so.
One of many signs that this could well be the most memorable season at Arsenal for 20 years.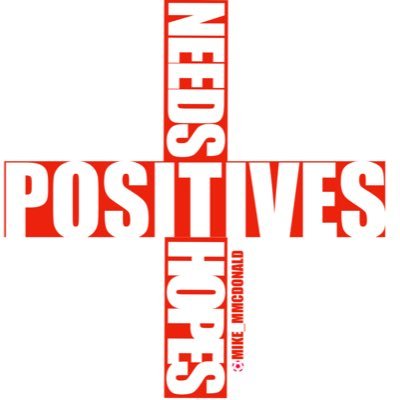 Former Highbury regular. Moved to TN, USA in '99. Married with 3 kids. Coached in UK and US for 27 years.
Mike McDonald Soccer Academy in Morristown TN, Olympic Development coach, Regional Premier League Champion.