Thunder at the chess match
An Arsenal blog from a coach's perspective 
Well, I'm not sure about you, but I was about to weep into my vegetable soup if we didn't beat this version of Manchester United.
Especially the last 15 minute version with Harry Maguire and Johnny Evans playing centre back.
A team with some elite players and a whole bunch that should be elite or at least allowed to play like elite footballers.
Nottingham, Forest, Crystal Palace and Fulham gave us significantly more problems than Manchester United. Never has a team wasted more money than them, particularly on weekly salaries.
I have a greater dislike of Manchester United than even Tottenham but I'm cognizant of this being an Arsenal blog, so I will stop there. For now I'll leave you with the worst Kit I remember as a kid.
What Utd wore yesterday was either designed by an over enthusiastic Hector Bellerin in his dressing room during his downtime at a fashion show or by a very convincing Liverpool fan who got a job at Adidas with the sole purpose of making this forest green monstrosity.
The game was a chess match. The kind of chess match that none of us watch but are aware of because who watches chess. A game where rather than proactively trying to win, both opponents seemed like they were primarily trying to win by coaxing a mistake in their opponent. The game didn't turn out this way. Both teams defences played well both defending and certainly as playmakers.
Both teams were playing very carefully. Likely trying not to make the mistake that they were trying to provoke. None of the usual difference makers were making the difference beyond Rashford's moment and the Martinelli/Odegaard combo. I've not seen a player defend so well against Saka as Dalot did. Nketiah was very good in non threatening areas. Martinelli was as lively as ever but Wan Bissaka is an excellent 1 v 1 defender. We still weren't locating Havertz who made multiple good runs into great positions. For Utd, Martial and Bruno played in the game someone told me but I don't believe them. White and Saliba largely stifled Rashford and Antony is an impressive con artist who somehow put the Utd scouts in a trance with his circular dribbling and became yet another grossly overpaid United player who will end up fidget spinning in Saudi or without a club like De Gea currently is.
Then the thunder struck at the chess match.
The sky parted and down rode Declan on his white horse. My house vibrated. I thought it was from the celebrations of Mike, Max and EllieAnn McDonald but it was more likely from the ripple effect of the earthquake in N5.
Arsenal keep having these 'where were you' moments. I'm in the same cosy corner of my couch but you've likely been in a variety of places during these multiple memorable moments that Arteta's Arsenal are giving.
I think our season just kicked off.
POSITIVES:
Declan Rice is turning into unspectacular perfection. Every team needs a player in their team who is press resistant, technically secure, tactically intelligent, always available and trustworthy. There are probably a lot more adjectives that you could use to describe him, but those are the ones that stand out to me. If Havertz doesn't work out and Timber doesn't return this season and Raya doesn't feature much then I think that the signing of Declan Rice may still be enough to win us a big trophy. He just looks like a player from a winning team, and every winning team in history has a few players that have this reflective quality.
There is so much about this particular team that makes me proud. Close to the top of the list is watching them chase counterattacks. Maybe it's because I watched Wenger teams make such pathetic token efforts to do this for too long that it stands out. Full sprints. All of them. If you want to judge the longevity of a good team in a 9 month season and whether they can consistently win, look at how keen they are to do the dirty work.
As much as every team needs a player like Rice, they need a conductor like Odegaard. If Odegaard is the conductor then Vieira plays the harp. The orchestra put their instruments down and pause and all watch the harp player. He can't always be seen and certainly not heard unless you delight in elegance and appreciate the brief moments of beauty. When we first learn football we are taught how to kick the ball. Not many know that there is a difference between how 99% of good players kick it and the 1% like Fabio. Such a feel for the subtlety and elegance yet an appreciation for the other ways to manipulate a football. It's also about how you tense and relax your foot inside your boot. Ultimately, at the very highest level it's one thing that seperates. Quality. A moment of quality. If you've been wondering what Vieira brings, it's quality.
I think that if Jesus would've been on the field longer, he would've won the game by himself. His main gift on the ball is unpredictability. If you are trying to win a game of fine margins then more often than not you need this. He has an incredible record at Arsenal which is too big to be an accident. He's never lost in 57 games with Arsenal that he's scored in.
The substitutions were intelligent. Don't sub off Havertz alone when the crowd are frustrated. He didn't. Zinchenko has one brain fart per game and normally at the end. Subbed him before it happened. Bringing on Nelson in a home game on the line where he and everyone in the stadium believes in him in this moment.
The fighting over Gabriel has likely stopped. He was imperious. I think Arteta knew that Hojlund would play at some point and he's particularly unafraid of a fight. Gabriel is our warrior, intimidator. That game is completely different if he chases Garnacho rather than heavily breathing in as if he was a pole vaulter desperately trying to avoid the bar.
By the way, do we all feel like this when we get to heaven? And get teeth this wonderful?
I think I'm going to write another book. I'll write it and then ask Eddie Nketiah's permission. It will be called, 'To play for Arsenal.' It will be about how he was a player more suited to the 80s or 90s. Where being a striker was more simple. Be a great finisher and play with a tall guy feeding you and that's about all that's needed. It's as if he has arrived in the wrong decade. But then you look at how he has decided that he can play for modern Arsenal if he keeps adding and adding and adding to his game to where one day he can stand next to Gabriel Jesus and legitimately say, "I'm better than you now,' because I can do all that you can and I'm the better finisher. Actually, he'd have to go to Brazil, play 10 years of futsal and develop his dribbling skills but for the sake of my brilliant book idea, let's pretend that Jesus dribbles like Xhaka did.
What a gift it is to not be anywhere near your level and still be good. Still impact the game. Still deliver the winning assist. Saka is that good. Compare him to the fidget spinner. Actually, don't. There is no comparison.
NEEDS:
I do enjoy it when Martinelli gets his head up. Maybe he doesn't need to. Truth is that you don't have to see teammates, just colour. When he did he found an assist. He did however have multiple opportunities to pick that head up a little more and earlier.
Saka was talking about needing to be good in the air. He does but I think that the greater need is for him to be more aggressive in the air. We found his area more than any other player but he didn't ever attack the ball. He was so close to goal that I don't think it was heading ability that was needed.
So, we had 87 corners against United. Or maybe it was 8+7 but either way, it was a lot. I think the timing is off. I like that they are not standing with the defenders and wrestling but they are arriving too early. If they arrive as the ball arrives and on the run then they can get up higher. For the sake of argument let's say that we've had 613 inswinging corners this season. I know I'm close. We haven't yet come close to scoring yet which seems off.
Odegaard's goal was the product of quicker play. The ultimate goal as it's harder to stop than any other way of playing. Perhaps when we regain our rhythm we see more. I'm sure we will. I do think however that we are not utilizing this option when it is available as we are being too cautious. I get it because transitions are about the only way teams score on us as we are too well organized to penetrate which might be the most impressive aspect to Arteta's Arsenal, but I think we can push/risk more.
HOPES:
The Arsenal fanbase understand importance of supporting Havertz like we have everybody else. The truth is that he hasn't been bad in any of the games but he hasn't been influential either. We are becoming used to a team where every player has influence in every game. I suppose that happens when your team is now fourth favorites to win the Champions League. His good moments largely being in winning the ball back. He has done this as well as if not better than anybody else on the team and that is good enough for now. I don't remember all season an Arsenal player picking out Havertz in the box in the air and if you watch his movement off the ball and positioning, it has put him in at least 10 goal scoring opportunities. Not his fault. The comparison with Granit Xhaka, the fee, and the Chelsea thing need to be forgotten about because that is only gonna damage our team as his presence seems to be affecting the general mood.
Slow motion replays are fabulous. They certainly help show what the naked eye cannot see. Don't take them away. What needs to change is that the referee and the VAR need to watch every controversial incident in slow motion AND normal speed. If the referee gets called to the screen, then he needs to see it in both, also. When Taylor went to the screen the slow motion showed that there was a touch by Casemiro's right foot. Normally they stay at the screen for at least 30 seconds. He looked at it very quickly and ran away. That was the first mistake. What they also missed was that at full speed, which the game is actually played at, this touch is more than enough to bring him down and whether an accident or not, it's still a foul. The wrong people are in charge. That's obvious. Put the right people in charge and everything changes.
Apparently, Tony Bloom was at the Emirates. He do be the Brighton wheeler dealer. If Edu isn't waiting to have a well deserved vacation after the transfer window, he also isn't wasting any time if he is trying to wine and dine. Many think that Arsenal will go for Evan Ferguson. He is most certainly the missing profile. I do wonder if it's Mitoma though. It's probably neither or Edu trying to persuade Bloom to give us £50M for Cedric in January.
FINAL THOUGHT:
Manchester United played well I thought. Much better than they have in their other 3 games. Still they were clearly second best. They remind me of the Emery era or even latter Wenger years. Inconsistent from game to game and very inconsistent during every game. The highest wage bill with most of the squad on over £150K a week.
I've always wondered if it would ever be possible for a huge club to get relegated. Not just banter, actually relegated.
I've always thought that if a huge club found themselves in relegation trouble in the spring, then many of the players would mail it in because they know that they wouldn't be playing in the Championship.
I'm not satisfied with just being happy about Arsenal. I need the total demise of Manchester United. Join me in believing this into reality.
___
No pod this week – but feel free to listen to last week's…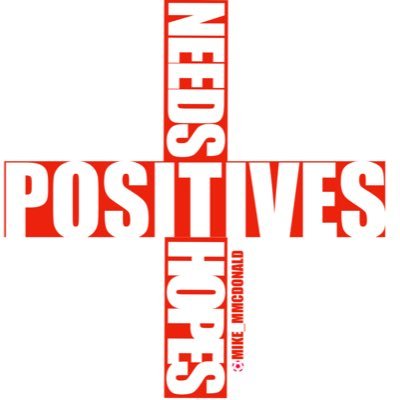 Former Highbury regular. Moved to TN, USA in '99. Married with 3 kids. Coached in UK and US for 27 years.
Mike McDonald Soccer Academy in Morristown TN, Olympic Development coach, Regional Premier League Champion.