This was a fine start to the season.
Yes, it was only Fulham, and there will be harder tests ahead.
All the same, we controlled the game from the off and looked resolute throughout.
Despite the changes in the brief close season, with Gabriel and Willian incoming, it was to some extent more of the same as Auba and Laca scored.
Gabriel got man of the match from BT Sport, and one can see why as he was very solid and his goal was well-taken.
The last time we played at Fulham we supposedly "had our Arsenal back". No matter how premature this seems in hindsight, it was a sound way to start off the season.
Laca
Laca became the first goal scorer of the season, just as he was in 17/18 vs. Leicester City on his debut.
But he looked sharp overall. His usual game of dropping deep and false-nineing as it were to be expected, but he was in the right place and time for his goal and he couldn't miss.
It will be a big season for Laca, since he was poor last season, in contrast with 18/19 and his debut campaign. He has not hit the goalscoring heights of his Ligue 1 days, but a player of his quality should be getting 20 goals minimum in all comps. Let's see if he can do this, and prove last season was an aberration.
Auba
Our captain started slowly but scored a wondergoal in the second half to secure the win.
What impressed me here was his off the ball work. Detractors say that he is a "tap-in merchant". IMHO, being such isn't inherently bad, but then he's not this, and his all-round game is advancing greatly.
He tracked the left and middle, won the ball, and laid it off for Tierney, Laca, and Willian on occasions. His goal, like vs. Liverpool in the Community Shield, was Henry-esque in its execution, and he's our prime asset.
It's a case of "announce da ting" more than "sign da ting". His contract is supposedly sealed, but then it's all for the club to make it public.
Either way, Auba IS our best striker since Henry in my view, and we saw all of these strong points in this game.
Xhaka
Our previous captain had a good game.
It's never a good sign if a player has been at a club for four years, and still is a question mark.
But to get the best of him, we need to play to his strengths.
Xhaka plays balls from midfield, and he's capable for his country since they accommodate him. Today, he was spreading it to the wings, for Bellerin, Maitland-Niles, and Willian to collect, and this is how we need to utilise him.
His positional sense today was good also, and if we get Partey and/or Aouar then he can do better.
Gabriel
The Brazilian new boy controlled the defence well, and whilst Fulham wasn't much of a threat, he won his balls, and his goal was nicely done.
For years, we've needed a surety at the back, and seemingly he looks like he could be it.
Granted, there will be bigger tests ahead, but he seldom looked fazed out there, and he showed strength, good positional awareness, and was clearing balls ably. There was a mix up early on with Leno, but this was soon smoothed over with his fine performance and debut.
Willian
I made an article where I expressed my reservations on signing him. Look, he's a good player, no doubt. But then why sign ex-Chelsea players?
He did, however, link up well with Laca and Auba, and his free-kick in the first would have beaten the keeper had it been half a yard inward and didn't hit the post.
Willian can bring up dribbling and drive in the final third, and if we utilise him as Chelsea did, as a connector who can make space and provide assists for strikers and other forward players, then he could stand out for us.
Tierney
I like this guy a lot – possibly another Cole, Winterburn or Sansom in the making.
However, there is one criticism I have of him.
He often gets caught out in one on ones, and Fulham did attack our left side often. he did make some good recovery challenges, but then he and Maitland-Niles didn't connect well enough I feel. There were a few crosses from Odoi and others which whilst not effectual did make Tierney look exposed. It was similar to the Wolves away game last season. Granted, we won that time. But Traore did skin him a few times, and I feel this is something he needs to improve. Other than that, he looks assured, and with time he can oust his compatriot Robertson as the best left-back in the league.
Elneny
I'm not sure about Elneny. To be honest, I didn't like him being in the line-up, and would have preferred Ceballos.
Granted, he only cost £5m, which even in 2016 was a minimal sum.
But he is an Egypt international, scored in the AFCON final a few years ago, and holds his own with world-class Salah of all players. So he's not rubbish by any stretch.
However, he's just middling. And is pretty limited. He's not aggressive, but he's tidy on the ball, can dribble somewhat, and is an efficient player in that he holds it and passes forward well. He is a squad player and I feel not a title-winning midfielder.
But then he did play well today, and whilst the opposition wasn't stellar, I do enjoy what he brings to the side.
It looks like, bar late activity before the window ends, that Arteta likes him, and he'll feature this season. Torreira seems not in favour, and it's moot whether Guendouzi will return regularly. yes, there is the possibility of Partey/Aoaur incoming, but with more tidy performances, Elneny could be a Pheonix rising from the ashes player for us.
Leno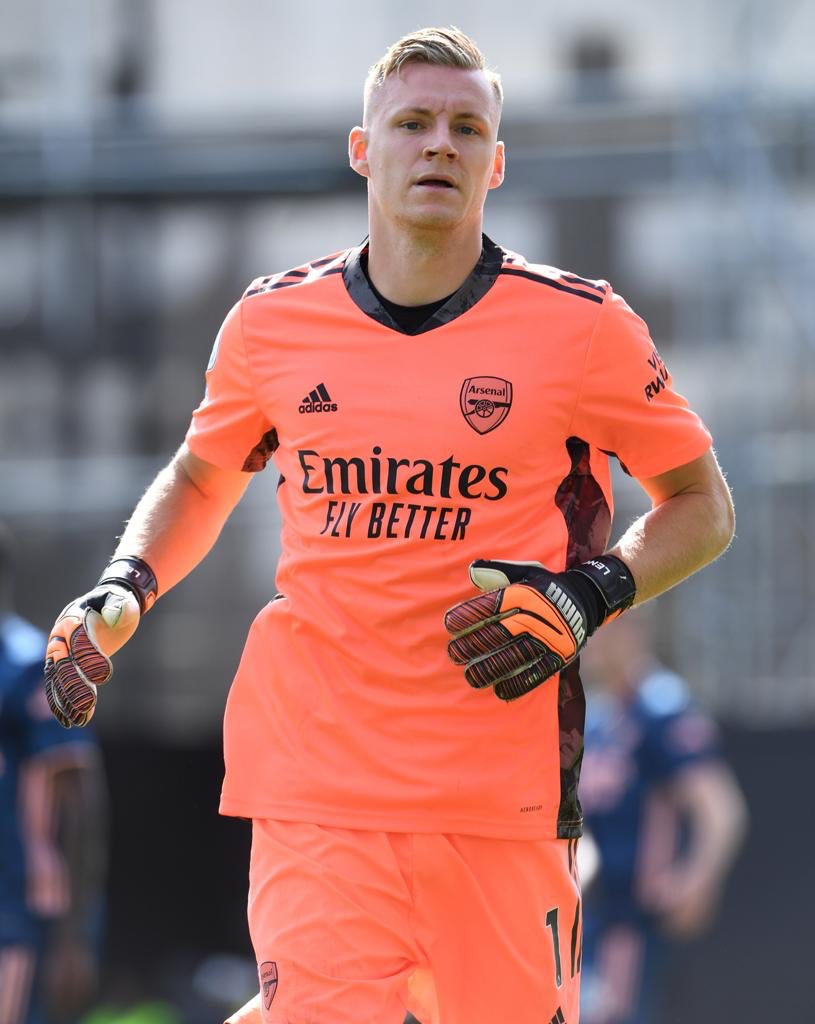 Much has been said, and rightly so, of the Leno/Martinez conundrum. Emi did exceptionally well in the post-lockdown league and cup games, and was excellent in the Cup Final win and Community Shield.
If reports are true, then Villa has tabled a bid and he could be their mainstay in goal now. And he deserves it, considering he should be spreading his wings now. I just hope that he doesn't pull a worldie when we play Villa, that's all. Leno and Emi, I feel, are similar levels of keeper. Both highly competent, and whilst not world-class (or Oblak/Allison levels) they can both hold their own in top teams and big leagues.
It seems with Emi's move, that Leno "won" this battle, and to be fair he had a reasonable game today. He was commanding, and whilst the early error from Gabriel wasn't his fault per se, he didn't look troubled.
Of the big six last season, Leno was only really surpassed by Allison and Ederson in consistency, and even then both made errors. Lloris, Kepa, and de Gea all had gaffes and clangers, and perhaps with an assured number one position, this can boost Leno accordingly this season.
Player ratings
Leno 7
Bellerin 7
Gabriel 9
Holding 7
Tierney 7
Elneny 7
Xhaka 8
Willian 8
Lacazette 8
Aubameyang 8
Maitland-Niles 7
Pepe 6
Ceballos 6
Nketiah 5
Arteta – The line-up was interesting but then the performance was spot on. The pressing and positioning were strong, and Fulham was nullified and ineffective – 8.
Man of the match
I'm going with BT Sport's choice. Gabriel looked solid on his debut, and his headed goal bamboozled their defence.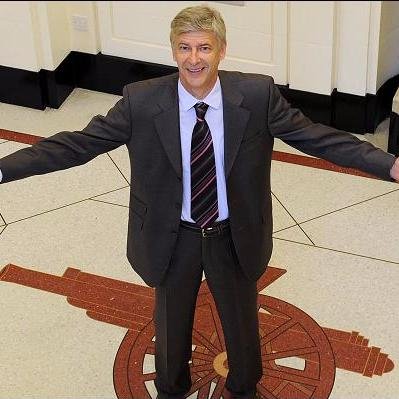 MarbleHallsTV is an Arsenal social media account on Twitter, Facebook and Youtube. Been a Gooner since the 90s, inspired by Ian Wright, then Bergkamp, Vieira, Henry, Pires, Campbell, Rosicky, Koscielny, Ozil and Sanchez. A digital marketer/entrpreneur by profession, born in UK living in the Americas now.