West Ham did to us at home what they did in 18/19 and 19/20.
For the third season in a row, they've given us a run for their money and were unlucky to get a win. David Moyes has been maligned in some parts, especially after his failure at Man United, but in this game, he bounced back from a poor defeat to Newcastle last week.
For us, we were limp, lacked sharpness, and didn't have crispness.
The starting line-up was fine, with some changes in personnel, but the formation was static and the same as the Fulham game.
But despite the win, we lacked energy, and West Ham in contrast showed it.
What stood out for me here were:
Defence
I'm not keen on Holding. I'd say that he had a good 2017 FA Cup Final and bossed Diego Costa, but since then he's been weak. He got roasted by Antonio several times and was uneasy when facing numerous crosses. I think he should leave before the end of the window and isn't good enough to take us to the next level.
Gabriel was reasonable, though he got skinned in the first half a few times. But he did make clearances and held his ground ably.
Kolasinac was OK at best but was culpable for their equaliser as he didn't close down the cross.
Leno flapped at collecting balls and spilled a ball which Gabriel did well to mop it up.
Bellerin in fairness was able, though Saka didn't offer much offensive nor defensively.
Overall, West Ham exposed some defensive weaknesses, and we showed some longstanding defensive issues. The crosses they got in tested us too much, and we should have had the height and tenacity to handle them.
Holding for me isn"t at the level required to kick on. This may be controversial for some, but then he';s almost 25 now, and hasn't progressed that much. Yes, he's had injuries but then what now? He got exposed badly by Antonio and this is a worrying development for the season's remainder.
Laca
Laca is a good player, and the negativity he's received over the past few months has been unfair in some regards. Yes, last season he wasn't to his player of the year standards of the previous season. But he has started this season well, and I feel he worked hard, dropped deep, and made space to Auba and Willian.
Two goals in two PL games hopefully can mean he pushes on, and I'd like to see him get 25 goals in all comps this season. With the amount of football we're playing this season, this is more than possible.
Saka
Our FIFA Golden Boy nominee, I feel, had a bad game.
Yes, he got an assist, but other than that he lost the ball often, and wasn't strong defensively or offensively.
It's a big season for him, given the new contract, Golden Boy and PFA Young player of the year nominations and the general expectations of him.
He can choose to play for either Nigeria or England, and this could potentially mean featuring at the next AFCON, Euros and World Cup for either.
But then he has to manage this expectation, which based on his breakout season isn't unwarranted.
Auba
Our retained captain and world-class striker didn't score, but he got an assist and in some ways his performance pleased me.
He is increasing his overall game, and his pace, ability to run through the channels and half-spaces, and tracking back is becoming top-notch.
I like this more complete game that he is evolving, and in this way is closer to Aguero and Kane, and certainly isn't a tap-in merchant as some deride him as.
If he isn't scoring, it's good that he can contribute in other means to the side.
Leno
Leno "won" the battle to be number one keeper. I wish Emi all the best at Villa.
But today, he was average. He didn't have many great saves to make but his handling and command of the box were poor.
In some ways, he reminds me of his compatriot Jens Lehmann. "Mad" Jens was a better keeper overall, but both were technically very sound but prone to hotheadedness. The mistakes Leno made in this game didn't cost us, but during a phase of West Ham pressure, he did fumble a high ball that Gabriel had to mop up.
I'm not saying we should regret selling Emi. Leno is a German international and featured for them in the Nations League, and will in the Euros and next World Cup potentially. So he's not a crap keeper by any stretch.
But then his performance, like the side generally, was a wake-up call. Without any major mistakes, Leno could be at the Oblak, Allison, Ederson, or Neuer level, but then it's something he needs to knuckle down on.
Eddie
Eddie for me is a question mark.
He has potential no doubt, and his movement and finishing are good if not inconsistent.
But today, he got the winner, and with the boost from the England U23 goals, maybe he can kick on.
I don't think he's good enough to displace Laca yet, but let's hope he can build on this.
Pepe
Our Ivorian record-signing needs to offer more.He came on as a sub, and he was poor.
I like him. He has evident technical abilities.
But then on the wing he's isolated. He gets crowded out, and as he's our record signing then he will be under pressure.
I feel he would be more effective as a number 10, or given a free attacking role, where he can dribble and run and players.
This is a big season for him, and I feel if he isn't accommodated better he may be a flop for us. this may seem like large words, but then he's not providing the level we need and expect given his hype and price-tag, and it could be his positioning in the side.
Player ratings

An average performance but both manager and captain show their happiness with the win
Leno 5
Holding 3
Kolasinac 3
Gabriel 7
Bellerin 7
Saka 5
Xhaka 5
Ceballos 5
Laca 7
Auba 5
Willian 6
Nketiah 7
Pepe 4
Luiz 5
Arteta – the formation was fine, though the side lacked edge and verve for most of the game. He brought on Eddie which worked, but he could have made changes earlier. 6/10.
Man of the match
Few players had above-average performances. Hector, Laca, Gabriel, and Eddie had good contributions, but I'm going to nominate Laca here. I feel he is still a good player, and I'm hopeful he can continue this goal-scoring streak.
.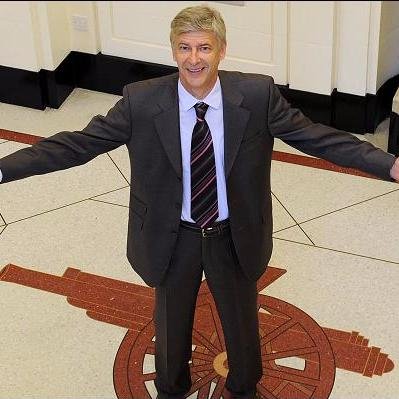 MarbleHallsTV is an Arsenal social media account on Twitter, Facebook and Youtube. Been a Gooner since the 90s, inspired by Ian Wright, then Bergkamp, Vieira, Henry, Pires, Campbell, Rosicky, Koscielny, Ozil and Sanchez. A digital marketer/entrpreneur by profession, born in UK living in the Americas now.