Desperate for what we don't want
POSITIVES, NEEDS and HOPES
I spend too much time scrolling through Twitter. I admit.
I had to get off it on Saturday though. The transfer window turns people who I respect into angry and irrational.
I totally understand that you can be angry and greatly disappointed after it's over. I have been many times. I just feel that jumping the gun is setting yourself up to possibly look foolish.
It seems that people don't learn.
Aouar may not join. It is also likely that Aulas is playing games. We know he does yet why do we believe him so quickly? It's beyond that though. It's not just the upset over the potential postponement of our birthday party and the new gifts we thought we were getting tomorrow. It's that the party hasn't been postponed yet. It may go ahead and if it doesn't there is a very good chance that it's simply a venue change. Are we really this impatient that we can't wait to be upset?
Perhaps the more pertinent issue is specifically with Aouar. Not only are we forgetting that even though his position is often different to Willian, his profile is very similar. The reason we want Aouar is because we desperately need creativity. Just a thought… Willian created 3 times the chances in the league we want Aouar to play in, than Aouar did last season. If we don't sign him then perhaps Willian gets put in a more prominent position where he can replicate this level AND Bukayo Saka starts more. He also had more assists than Aouar in less games. There's also a decent chance that Pepe and ESR become the creative help.
For what it's worth, Thomas Partey is a player we don't have.
A player we need.
A player who has repeatedly done it in the Champions League.
A player who many think is a DM but isn't.
A player who can break lines, create and score.
For me, a much more important acquisition seeing as we have others similar to Aouar, with better stats and more PL experience.
My main frustration though goes far beyond all of the above.
The same people who are prematurely losing their minds are also equally upset that we won't pay what Lyon want.
I'd say that these are the exact people who are saying in their next tweet that they are mad because we can't shift players we overspent on.
It seems to me that we are desperate for what we actually don't want.
POSITIVES:
The building blocks are stacking up.
Amidst the good, bad and ugly of yesterday's game it's important to recognize that we added another block.
It's not the creativity or the threat of goals from others that we are screaming for but every block is essential.
Adding to….
a) accountability (see Ozil and Guendouzi)
b) organization
c) defensive solidity, we saw
d) comfortable safe possession.
This looked like what had been happening at Colney this last week. It was significantly better than any possession I've seen under Arteta so it had to have been the practice plan.
From a coaches perspective, Mikel Arteta has done this perfectly.
Step 1… set the rules.
Step 2…. make them believers in the rules by making tough decisions and more importantly, sticking by them.
Step 3… give the team shape and organization.
Step 4… build from the back. Create defensive solidity as a base to move forward. It's always important to remember that you can score 3 goals and lose but if you concede 0, you'll never lose.
Step 5…. Possession. Make the pitch as big as possible and play with tempo and intelligent spacing.
Step 6 is buying better players to be able to counter every situation. Primarily we are short of athletes in midfield.
Step 7 is to play with risk in the final third. This was almost completely absent in the first half. As if it was a massive game of keep away with no goals.
If these steps happen you may find that more creativity and goals just show up.
In the emotion of the transfer window and imperfect games like yesterday, don't ignore that these building blocks are there.
Was Pepe wearing a Lille jersey when he came on?
I have been screaming the same for a while but the Arsenal version of Pepe plays football in a far too complicated way. Today he did what he did at Lille…. got it, ran directly at the back four and finished without complication. The clue to his inconsistency can be found in both his father and his coach. His father was quoted as saying when he joined Arsenal that he needs to become more serious.
His coach yet again came out yesterday and talked about his focus, consistency and determination to make the difference. It seems like Pepe is a laid-back guy and as we are all seeing that won't work ON the pitch for Mikel Arteta.
Pepe was essential yesterday as we were playing with no jeopardy. I didn't expect him to deliver because of his knack for over complication, but kudos for stepping up when needed.
Saka has been occasionally quiet, but never plays poorly. He was good again and again he made the difference maker. 'A difference maker' is a great description.
Gabriel looks like he has everything. A particularly impressive 1 on 1 defender.
Like Pepe, Bellerin was showing a determination to make the difference in the second half. He doesn't have anywhere near the ability as Pepe but certainly has the character.
We are starting to see consistency from David Luiz. Should I have said that?
It was no wonder that the possession was so clean (for the first time since Arteta came in) and it went through the center of the park frequently, considering Ceballos and ElNeny were playing. The greatest strength of both of these players is their constant movement and desire to get on the ball. Both are press resistant and have intelligent use of the ball.
I prefer the idea of Saliba going to a Premier league team as he needs to learn the language and the league. My only concern is whether he needs to go back to France considering the recent death of his mother.
I've been hoping for a while that Granit Xhaka gets occasionally substituted and starts on the bench. It is healthy for him as all the players  are held accountable for performance. His performances haven't necessarily been bad, but teams are consistently pressing him exclusively. He doesn't have the body shape or agility to do much about it and so it's hurting the team through no fault of his own. (Well, the body shape he could fix if he was braver…)
Willian played deeper in the second half and as I said in the opening paragraphs, he looks more comfortable deeper as his skill set is better used in tight central areas and with the chance to accelerate the play from midfield. He also seems to engage more when in midfield compared to a winger largely ignored.
His first half performance as well as his previous performance was worrying, however.
If he was incapable of taking his defender on and had no skill or change of pace I'd understand his decision to exclusively pass and move. He does though. The first half was crying out for the adventurous version of Willian that we have seen at Chelsea but he wasn't willing to give it.
The biggest risk he took was a risky cross field ball across his own box in the 43rd minute.
As I've mentioned before I have a strong suspicion that some of our players are petrified of the ball retention and passing accuracy statistics being analyzed in front of their teammates and it greatly affects their desire to take risks.
Willian's movement off the ball is delayed too, so he is easily followed.
Very interesting that Aubameyang was played at CF. Second time. Are we seeing the future?
It's such a tough one to decide upon. As much as it makes sense to play a CF at CF, he has been hugely effective both defensively and offensively on the left wing. It's just when we need a goal and he is on the wing with the ball at his feet crossing it into the middle that it seems so wrong.
Huge credit again goes to Arteta who changed to a 4-2-3-1 in the second half with Willian at AM and Hector as an inverted RB. This was directly responsible for Pepe's goal and partly responsible for Saka's.
NEEDS:
I look forward to seeing the next building block at Arsenal.
As mentioned above and in multiple previous posts we desperately need our creative players to use their imagination and start creating without fear of losing the ball.
There is even less excuse with no crowd to react to losing the ball.
If it was me, I would sit the players down in front of that first half performance and show them the many many times that they could've been more adventurous but decided just to play keep away. For a team with 80% possession it took us until the 28th minute to register our first shot and that was one of two in a first half that wasn't even close to being good enough.
HOPES:
Regardless of what happens today let's not forget that our coach has proven what very few ever give mind to as a method of improvement… coaching.
He has made average players very good and very good players, excellent.
It will be a disappointment to not get what is needed but this is not the same Arsenal that was repeatedly left two or three players short under Wenger.
Wenger had huge strengths but they were completely different to Arteta. Our current manager's strengths are the coaching field and improving players as well as finding numerous modern answers to modern questions.
Here is a rundown of some possible signings…
Oscar…. probably an easy season long loan signing if we do not get the creative player we are looking for. I'm sure the fans will lose their minds as he used to play for Chelsea and his agent is Kia, but I remember a quality player with a well rounded game and goals too. With so many foreign players taking a while to adapt, I doubt he would need this.
Aouar…. As mentioned above he will be a wonderful addition but perhaps we have potentially similar players, especially Willian and Saka too.
Soumare…. he is the exact age and profile that our midfield needs. Athletic, fast and agile with a very high ceiling and resell value. The risk with a player like this is whether he is better off going to a club like Southampton to prove that he is good enough for a top European team or do you take the risk and give him that faith?
Partey… Absolutely ideal but may depend on sales.
Jorginho… three years ago I made my pre-season picks for transfers and Jorginho and Fabinho were my main two wishes. He is clearly a very good player but not really what we need. The only logic I can see is if there is trust in Dani Ceballos to play further forward in a 4-3-3.
Zaha…. I do wonder if our club had been waiting for today to go back in for Zaha. And obligation to buy moving the fee to next season.
The reason that I wonder is the recent experiment of Aubameyang at center forward. Also, the need to having a forward who has body strength and can hold the ball up. Also the possibility to place Zaha at center forward and use him as a hybrid player much like Arteta does with many.
Zinchenko… Again, another hybrid player. Would cover Tierney at left back as we are likely to sell Kolasinac. Has played midfield and left wing also. I do doubt that he would go from being a bit part player at Manchester city to a bit part player at Arsenal though.
Omar Rekik…. maybe this is an opportunistic purchase. We certainly don't need any more CB's right now unless they are cheap superstars. Beyond a YouTube video I know very little about him.
Benrahma…. with everything I've been talking about recently in regards to the need for adventure and risk takers in the final third this is your guy. We would have an extra week to sign him if needed. If today goes badly and there is another fan uprising we may see the club do what they've done in the past, and buy a player to pacify the fans. That would be Benrahma.
N'Dombele…. I don't think this is going to happen and there are no rumors. My point in naming this player is that he is exactly the type of midfielder that we lack and that I personally love. He combines great athleticism and body strength which are vital for the modern midfielder with a very creative mind and desire to take risks in the final third. Try to ignore the fact that he plays for Spurs and watch him.
Lemar…. Needs a career resuscitation. Needs a good coach. Hmmm?
FINAL THOUGHT:
Belief is shifting in the Premier League.
Sheffield Utd were unafraid and bold last season.
Even on day one of our season during the first half I was impressed with how Fulham had the confidence to play one and two touch against us.
I look at Leeds and see a team completely unafraid then I watch Villa today and see again a mentality shift.
Brighton may have lost three of the first four games but I've been hugely impressive.
Think about who is top of the league too.
There are other little teams like Tottenham who are going to Old Trafford with no fear.
What does this say for Arsenal?
Again, as I boldly predicted at the beginning of the season don't be surprised if there are many shocks this year and the team with the best coach prevails, as the coach is the one who injects the fear or injects the belief.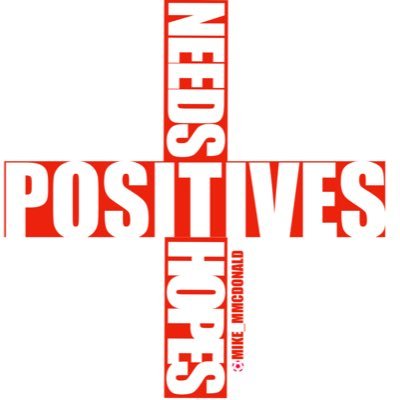 Former Highbury regular. Moved to TN, USA in '99. Married with 3 kids. Coached in UK and US for 27 years.
Mike McDonald Soccer Academy in Morristown TN, Olympic Development coach, Regional Premier League Champion.