It comes from within
POSITIVES, NEEDS and HOPES
With the relief felt and a headline like that, this could be a 'braveheart moment', but the game wasn't that yet. I could say I told you so, but I'm just one of thousands who have been saying the same thing.
The truth of what happened yesterday can be wrapped up in decisions.
The first decision was to take what seemed like an unfair risk initially. The decision to start Emile Smith Rowe in a big game, a difficult game and off the back of no gradual warm up. We had a confident connector and it worked.
The second decision to trust youngsters to comprise 3 of the 4 positions in the front line. It gave us a freshness and was the catalyst for others to step up their game.
The third decision from the team selected was to trust a manager who has been in large part failing, and believe in what turned out to be another impressive game plan vs Chelsea.
The fourth decision was to change stylistically. It wasn't just the youngsters that were a) turning and b) playing forwards, it was the entire team. The safety net looked like it had been left at Goodison Park.
The fifth decision was to play high early and press as a team.
Finally and the most importantly, the decision to care. Really care. After the recent run of results it would've been easier to look at Chelsea as Goliath.
I could also add that there has been an intelligent decision to see if the solution is already at the club before delving into the transfer market but I'm not sure if that drove the choices made. It could also have been an accident forced on Arteta by the Willian 'illness.' I'm not sure if that matters now, though. It happened and the team that took the field and beat Chelsea didn't look like the faction of players that may have downed tools. It looked like 11 players that were on board and energized.
Is it too juvenile to think that the many fans pining for the Academy players to be the solution were proved right because the youngsters care more? They care because their careers aren't established. They care more because they haven't developed the fears of the older generation. They care more because Arsenal is their dream. Their actual dream since they first went to Hale End at the age of nine. Arsenal isn't Willian's dream… that's for darn sure! Does that matter? I think it matters a whole lot because these type of players don't need convincing and aren't anywhere near as judgmental as established players. They are at a stage in their career when they need Arsenal more than Arsenal needs them.
I think it was obvious yesterday that the victory came from within. From the heart and led by a group of players whose heart isn't just red, it's red and white.
POSITIVES:
I've been talking about sliding doors moments recently, and Leno's save could've been another. It may also inject more belief in him as he doesn't ordinarily look like he believes that he will save a penalty kick.
A little luck has been a missing ingredient that all teams get but we've been without. Not sure if the first goal was really a PK as it sure looked like Tierney was falling well before the contact. Also, Saka's goal. Who cares now though?!
I have to admit that I wasn't behind the idea to start Xhaka. Actually, I'm not sure if I'd have let him play for Arsenal again. To his credit he had a positive attitude and a positive performance highlighted by how he continuously got out of their press with quicker thinking than usual.
Sometimes I forget to praise Tierney because he is so consistent. The biggest compliment I can pay him is that he seems to be more self motivated than 90% of modern day footballers and therefore more determined to use his frustrations as fuel to raise his game. I'd like to think that if I was PEA, I'd have enough character to tell Arteta that it is in the best interests of the team that KT becomes captain. I'm not entirely sure that some of the other senior players would go for this, but the absolute truth is the evidence provided. Be it Xhaka or Luiz or Lacazette or Bellerin or PEA himself, they have been found wanting in their attitude at different times and Tierney has been steady in his performance and attitude both.
I also forget to praise Saka as like KT I expect consistency. It is rare that a sub 21 year old player can do that and probably why Southgate has trusted him as well as Arteta. He might just be Arsenal's most valuable player as his talent is matched by his versatility and incredibly his consistency whether he is playing defence, midfield or upfront. Who else in the PL can play in all 3 positions to a high level? James Milner over his entire career but not from game to game at the age of 19.
Rob Holding is playing about as well as Rob Holding can. I always admire this quality and honestly it's all you can ask from a player. They all have their level and he is probably a Crystal Palace level centre back who rises to the occasion if you ask him to be a warrior. Especially against Chelsea it seems.
Hector Bellerin frustrates the life out of me but I can admit when he is effective and he was. His positioning was far better and his concentration too. No doubt seeing AMN play ahead of him gave him a jolt.
That was probably Lacazette's best game of the season. His ability to hold the ball up, lay it off and create for Saka was a difference maker. I can't remember the last time I saw him as a difference maker.
Finally and maybe most importantly, I wish I knew what Arteta's message was but it worked. It's very encouraging to see that he can rally this broken team and yet again out-coach Lampard. This will be a moment of inspiration that he can pull from in his career.
NEEDS:
I understand why we play a mixture of zonal and man to man on corners but I'm not sure it's working. The best solution is to have more players on the field that are tall and strong and then you can have your CB's on the 6 yard line playing zonally and still take care of their aerial targets. In the short term i'd have our two CB's on their targets as Elneny vs Zouma was never going to work and I'm not sure Holding needed to be wrestling Jorginho when he is of zero threat in the air.
I can fix it!!!! Let me be our throw in coach 😉 The solution is to take them quicker. That's all I'm saying because I want a free run at the job when they start asking for CV's.
Mo Elneny desperately needs a one touch option. Much like I said with Guendouzi, I wonder if he has peripheral vision with those locks.
Improvements needed in the short term would be found in winning the duels. Both first and second balls. We are weak and rarely compete in midfield or attack in this area. Moving into the transfer window we certainly need a midfield that offers technical security married with confidence. Xhaka, Ceballos and ElNeny have a good touch but not the confidence to deal with all the 'what if's' of the midfield press.
HOPES:
Without doubt, we need to keep the same team for Brighton. They deserved it. Even if a player like Auba just saunters back into the team it will affect how the coach is viewed. ESR in particular needs to be given a run of games. If we have limited funds in January, we might find that we can go until summer with ESR as our connector supplemented by a loan signing like Isco and put what money we do have into a true DM like the chap we are about to face on Tuesday, Yves Bissouma. Even though it seems like a creative player should be our number one need we have just discovered (some of us felt like we knew anyway) that ESR could be that guy. When Partey is out we don't have another athletic midfielder as Arteta doesn't seem to trust Willock or AMN and he picks the team so….
Talking of transfers the win was probably pivotal. Players don't watch all the games like we do but they will know the Arsenal vs Chelsea score. Not sure if they'd have wanted to come to Arsenal if we would've continued our free fall. The pitch to a target can realistically be that this team has proven they can win against bigger teams, win trophies too. "They just need a player like you to make the difference in the other games"
FINAL THOUGHT:
Oh, I wish Mikel Arteta would've trusted the youngsters earlier. I wonder if he is humble enough to admit this to himself?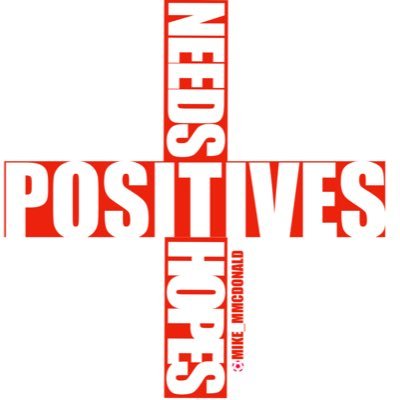 Former Highbury regular. Moved to TN, USA in '99. Married with 3 kids. Coached in UK and US for 27 years.
Mike McDonald Soccer Academy in Morristown TN, Olympic Development coach, Regional Premier League Champion.