As I wake up early to read the gossip and my Twitter TL, it is safe to say I will not be drawing any Arsenal positivity. It is a tough time to be a fan of our great institution, or so I keep reading. Of course, that is not true, it is as it always has been and always will be, and honour and a privilege. There are literally thousands of clubs across England and Wales and only a maximum of three can win the domestic trophies on offer at the top end, something Arsenal have managed twice in the last four seasons. We are all blessed to follow the fortunes of a team with such a rich history and a huge amount of glory.
That said, right now, there is much to be concerned about, and I am as worried as the next supporter but some of the decisions the club and our current manager are taking, or not taking. There are players still at the club who are certainly not at the level we aspire to and there positions we need to address, with very little time left in this window.
However, it was only last week, most were happy with the business done in this transfer window, delighted to see Odegaard return, at such a low price, and impressed with Aaron Ramsdale's debut and distribution. We were all chuffed with the signing of Ben White and pleasantly surprised with Sambi Lokonga's early outings. Add to that, there was a buzz around the rough diamond that is Nuno Tavares. Yes, we expected a few more, definitely a right back, but to be in more than 5 in a window is rare indeed.
In addition, we should not forget that the club have since January, tied down Balogun and Kido Taylor Hart and Emile Smith Rowe and Kieran Tierney on long term deals. The latter two, can be bracketed with the extension of Bukayo Saka, to mean our best three players from 20/21 are on long contracts.
None of us truly understand the extending of Granit Xhaka's deal, after he was seemingly set to leave the club, but I sincerely hope that after Saturday, his role will be that of Elneny's last season, and be the first reserve for Partey or Lokonga. It is a lot to expect of the young Belgian, but he has already skippered the biggest club in Belgium and will be partnering one of the best central midfielders, in Thomas Partey. And we should not forget just how impressive the Ghanaian looked in pre-season. 2021/22 I hope will be the season we truly see the best of Partey, unshackled and given licence by the mobile defensive partner that Xhaka could never be.
Whilst I am not here to deny the shortcomings of the manager, his stubbornness or some of his bizarre selection calls, I still hope Arteta will learn on the job and find a solution and that solution is not so hard to see. I know he may never have the luxury of a fully fit squad, but if he has that after the international break, then barring 2 decisions, the team picks itself and the first 11 is easily a top 6 first ll. The players the fans are moaning about and disillusioned with are or should be the squad players we have to call on when required and not those we rely on.  As I have said previously to have Holding, with his experience and improvement, as a reserve centre back is not at all a bad position to be in. Similarly, to have Lacazette, Martinelli and Pepe as impact subs, who can change a game, would be the envy of many in the Premier League.
In the next week or so, assuming we do not sign a right back today, has two decisions to make while some of his squad depart on international duty. Firstly, who starts in goal versus Norwich and secondly who gets the nod at right back. That aside, if all fit, the team picks itself and wins comfortably to kick start the campaign. Given the Spaniard's desire to play out from the back and start attacks quicker with White's accomplished distribution, he should add to that with Ramsdale. Harsh in some ways on Leno, but we have seen many top shot stoppers discarded for poor ability with the feet. If the club and player can resolve their petty, public spat then I hope Maitland Niles is given a run at right back. I am not convinced he is the solution, but I am certainly willing to see us find out.
So, come Norwich at home this could be the team that takes the field, and the players who have frustrated and are not consistently good enough but can be, such as Holding, Chambers, Pepe and Xhaka will become experienced squad options and not stalwarts. In addition, this fluid three behind Aubameyang can play to his strengths and mean he will not have to do as much centre forward link up play.
It is all rosy in the Arsenal garden? No quite obviously it isn't but it is so far from being as bleak and withered as many would suggest. The first-choice flowers are already in the garden and set to bloom and there are some new shoots ready to burst through. The question however remains whether, Arteta proves to be the right gardener to see what is still a much-heralded North London beauty sport to flourish this season.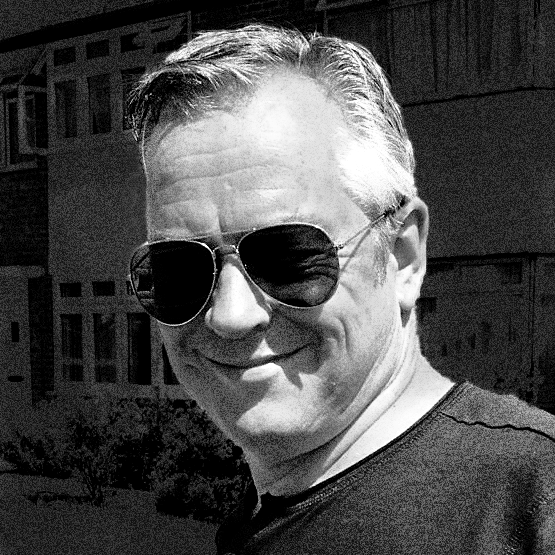 Passionate fifty-something Arsenal supporter who has been making the journey to N5 regularly since the early 1980s – although his first game was in 1976. Always passionate when talking about The Arsenal, Dave decided to send a guest blog to Gunnersphere in the summer of 2011 and has not stopped writing about the Gunners since.
He set up his own site – 1 Nil Down 2 One Up – in February 2012, which he moved on in 2016 to concentrate on freelance writing and building Gunners Town, which he launched with Paul in 2014.
The objective of GT was to be new and fresh and to give a platform for likeminded passionate Arsenal fans wishing to write about their team. Dave still of course, writes for the site himself and advises the ever-changing writing crew.