Arsenal the moody teenager
POSITIVES, NEEDS and HOPES
I remember being 13. An absolute whirlwind of emotions.
I was dealing with realizing that my parents needed to be shunned as all my friends were doing the same. Girls were on the scene and so I had to activate my sweet side for them. My friends were all starting to experiment with cigarettes, alcohol and fighting in the school spinney (woodland) and I wasn't interested yet wanted to be cool. The bus trip to school started that year with us trying to get Gregorz Braglewicz to throw fruit out the window as we'd all done it so we were tough, but he was too nice. Our PE teacher was trying to figure out how we ran the cross country loop around Hemel Hempstead in record time (we took a taxi) and my grandparents thought I was an angel but I'd learnt to manipulate them. My grades were good but I didn't try hard except on the football field where Billy Hails (Watford physio) had told me that my time at Watford F.C. School of Excellence might see me progress to YTS status. Weekends were spent trying to get my football back from Carol and Dave's next door because we'd repeatedly kicked it over. Carol was nice(ish) but Dave was a wild man who could make you poop your pants just by looking at him. I thought I wanted a girlfriend but then I didn't because she didn't respect my desire to watch Grandstand followed by the A Team, Knight Rider and then be back home again for Match of the Day. My parents let me go to Highbury by myself but if I wanted to go to the Hippodrome I had to pretend I was at Kevin Farney's house.
Arsenal aren't 13…… I think. Watching Arsenal however, makes me wonder if they are.
We start games with more intent and tempo now. This is good. It's becoming a habit and we like it. We may score but probably won't but then routinely, before half time our mood changes. We end the half clinging on. Never do we control an entire half let alone a whole game. I fully understand that you can't be a team in transition and dominant for 45 or 90 mins, but you CAN control games. Allow your opponent possession but keep them at arms length and away from your goal, feeling comfortable. Then we may score but unless we are playing Spurs, we relax or go into protection mode or some of us do and others don't and we become disjointed. We lose confidence, then we concede and get upset at ourselves. We then push but look vulnerable in transition. We continue to stick to Plan A and stay calm yet we have a routine sprinkling of random pointless balls tossed forward or tossed into the box from wide areas when we have zero aggressive attackers willing to win or hold onto the ball. We seem to lack confidence yet we only seem to lack it when we are winning. Ordinarily, winning breeds confidence. When our attack is fluid we seem to struggle in midfield. If the midfield is dominating the forwards aren't executing. The defence looks solid yet the midfield is empty and so on…
Interestingly, Arteta points to the team's lack of desire to push forward for a second goal. Normally it's the coach that makes it clear to the players that a second goal is expected after a first one.
This season Arsenal have been unlucky, awful, brilliant, nervous, flattered, strong, impressive and maddening and it's only mid-October.
I know Arsenal are a young team and that may explain a lot. I just wish I wasn't so dizzy.
POSITIVES:
The only consistency I see in our team's performance is the improved tempo in the first 20 mins and the fabulous atmosphere that the fans are providing.
When we were in a groove during this first 20 mins, Partey had the freedom of the park as ESR, Saka and Odegaard were occupying the Palace midfield. This strategy is light relief from always having to exit the first phase by exclusively going wide.
Lacazette looks sharp. Is he deserving of a start as that would likely push Auba back out wide. Alternatively, is Lacazette a better sub as he tends to fade if he starts?
Martinelli looked really good but wasn't utilized at the right time. He needs to be used when there is space. I felt bad for him playing 1 vs 2 (admirably) on the wing with little hope of succeeding beyond simply keeping possession.
During our opening period we repeatedly nicked the ball in the middle third. A nice habit. We have a lot of players with quick feet who can do this. We lack the final third piece right now but I'm hoping that comes as talent isn't the issue.
NEEDS:
Palace's forwards were a model for how you position yourself for transition. They were sharp to spring forward into empty pockets of space and Benteke was intelligent to utilize the space behind our midfield. The first half swung when we emptied our midfield and couldn't block the entry passes to Benteke.
Need a conversation about Tierney. He's getting a case of the Bellerin's. Gets in good 1 on 1 positions, passes backwards. I'm sure if we'd have had a fourth sub, then Tavares' fearless direct running would've been called on.
Not sure where Odegaard was. He's riding the 'Inconsistency Bus' right now. I just wonder if (like Tierney and Saka) he is exhausted from playing so many international minutes plus travel.
I was going to rant about Pepe but ultimately we are going to have to accept that he is brilliant and rubbish in every game. Never fails.
HOPES:
I've been closely following the Arsenal crew at the Content Awards. I feel so proud that Arsenal has so many fans in the US and UK that provide such consistent high level content. Along with the women's team this is where the consistency lies. I hope you all give the Arsenal podcasting community on both sides of the pond a try as the quality is high in our community. As Dave Seager often says, Arsenal is more than results. It is the pub, the tube, the train, the bus, the singing, the laughs, the banter, the arguments, the everything. It's the huge community and even though I can only be a small part of it, I'm grateful for my Arsenal world and especially those that read these pieces.
The Ox rumour is interesting. On one side do we want to go back and go back to an injury prone under performer. On the other side, he still has lots of talent and more importantly he would be a short term loan to cover the AFCON players and he wouldn't need to adapt like Denis Suarez and others that didn't work out.
FINAL THOUGHT:
Yet again we are back at emergency. The Villa game should've been a chance to penetrate the Top 4 but now it's seen as Arteta trying to salvage our season and his job. I think he's staying no matter the next few results and I'm ok with it. I still see progress but I can't pretend that I'm not dizzy and that I see my team as a moody teenager.
Check out my 15 minute 'PNH Expanded' podcast below.
I never really talk about refs but I can't not talk about this….
as well as the positive impact of our subs and more.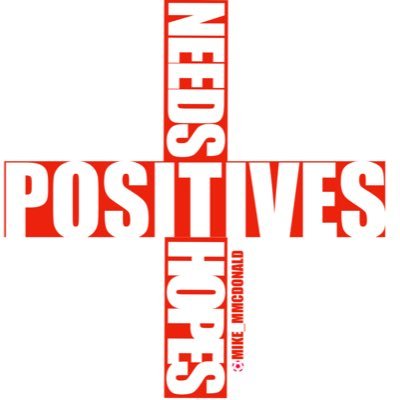 Former Highbury regular. Moved to TN, USA in '99. Married with 3 kids. Coached in UK and US for 27 years.
Mike McDonald Soccer Academy in Morristown TN, Olympic Development coach, Regional Premier League Champion.