A Game for the Others
POSITIVES, NEEDS and HOPES
Best laid plans. Sometimes you've got to bin them. Players you expect to make the difference could sometimes be out there all night. Not happening.
Opponents drive your choices as much as you can. Then sometimes you win but only if you aren't stubborn. You can't always follow the pre plan if it's nullified. Often you need a hero or two to step up from the pitch if the training ground hero forgot his cape.
Or were others given the cape at Colney?
You might think it odd that the pre-game plan focused on Tomi and Nuno, but that's very possible. Most likely, as Eddie Howe teams normally come to play, we expected bigger spaces to play in and the likelihood is that Odegaard played because Arteta wanted him wearing the cape.
What happened though was that Odegaard and ESR both struggled to impose and dictate. There were periods of domination but not in the final third. Initiative kept getting pushed out wide and to Tomi and Nuno in particular. In the first half their productivity was frustrating as opportunities came from low percentage shots that they probably should not have taken. What I loved about the second half was that although the cape was handed to the full backs, they weren't trying to pass it off to anyone else. Then they grew in confidence, as you would. Both took the initiative and decided to try to make the difference themselves.
It wasn't just offensively either. On numerous occasions both of them made goal saving contributions at the other end. Both so determined to make an impact going both ways. Tomi's first thought was always to penetrate through passing. Both were rewarded with an assist. There were three others who were trying to make the difference too. Saka's confidence rose as did his desire to penetrate. Sambi wasn't waiting for his senior partner and playing submissively. He took the mantle and frequently grabbed the cape. Martinelli comes as no surprise as he was born with a cape on and knows no other way but to save the day. So driven. So impressive. Reminds of a young Cristiano. We know he will always try to find a way because he doesn't settle. We are fortunate to have so many new and young players willing to make the difference or perhaps we are now well raised, trained and recruited.
It will all come together when the senior players find the desire and consistency to match them.
POSITIVES:
From the very first minute White set the standard that both he and Gabriel were not going to be bullied. Joelinton nearly got free as did Callum Wilson on a few occasions. Such a delight that both of them can play, lead and love the physical game too.
Have you noticed that we have a team of pickpockets? I talked about this recently but I'm starting to notice that it's a habit team wide. As much as Liverpool picked our pockets last week, we often press in twos and threes and are able to toe it away. My eyes tell me that this creates more goalscoring opportunities than all the many passing movements.
It is rare that I'm motivated to compliment the referee, but Stuart Atwell wasn't being fooled when Newcastle were actively trying to deceive him. He was consistent throughout and his only error may well have been decided by his VAR when Lascelles tried to knock Martinelli's head off his shoulders.
I'm such a big fan of Arteta showing faith in Tavares and Sambi. Think about it from a human perspective. You have a poor game and lose your place. You sit on the bench for weeks on end with limited opportunity. The next time you play you are a bag of nerves because you feel like it's one big mistake and you are back on the red padded chairs. It's imperative that players feel like mistakes aren't an opportunity for you to call the emergency services. If you do, then they will play within themselves and offer up 6 out of 10 so as to not disappoint you.
I've noticed we have joined the teams above us in understanding the importance of crossing between the layers. Specifically the ball behind the first and possibly second layer of defenders who are running back to their goal. There is always a layer of trailing midfielders to shoot from the edge of the box and the defenders cannot stop, turn and retrieve. As yet, our midfielders are often too deep to take advantage of this but I'm hoping that one of Sambi or Thomas will see the huge advantage to be gained in the situation. One can hold and the other meet a cross on the edge of the box.
Arguably our biggest problem this season has been creating big chances. Prior to today we were in the relegation zone where this stat is concerned. After today we have vastly improved this number and interestingly Sambi created more chances himself than the entire Newcastle team.
Is it a coincidence that our form has improved as our coach has started to make better decisions more consistently? It wasn't just the lineup that worked, it was the Martinelli substitution but more so his half time team talk. This hasn't been a strength in the past and has been one of his greatest needs of coaching improvement. Yesterday, there was a marked difference from the first to the second half. This is becoming a nice pattern. A coaches true wealth is seen more in his half time team talk than at any other time. Most any result can be overturned with 45 minutes of football and the half time shows you how good the coach's eye is and how clear he can be in his communication. Both qualities live at the top of the coaching tree.
I've just re-watched the game and come back to write another positive. Tomiyasu played his best game for AFC… So many crucial interceptions and energy going forward. I encourage you to re-watch the game just to see his many critical involvements. Tomi was also the player that busted his goolies to get on the end of the best cross of the game from Saka in the 50th minute. Also, I don't think I saw Ben White make one mistake. He wasn't as involved as others but everything he did was correct. What a signing! Hold on. Before we move on my mind is provoked to compliment all six of our summer signings once again. There is an argument that the best six players yesterday were these six. It likely hasn't been the first time either. I've missed a trick here! My opening ramble could quite easily have been about this.
NEEDS:
Aubameyang is struggling recently but he's not helping himself. I'm sitting here watching the game and his first two contributions are balls played to his feet so he could set the play. On both occasions he let the ball come to him and never touched it. Seemed flat-footed. I also noticed in the first half the number of times that Saka drove infield and Aubameyang sat flat-footed behind four defenders. Only once did he make a darting run to connect with Saka. Such a waste of the penetrative dribble. There was a lack of movement behind the defensive line all game long. It always seems the last option. For Old Trafford beyond fitness concerns I think the only selection dilemma is whether Lacazette comes back in but this time for Aubameyang.
An improvement for this group will be how we handle being ahead in the final 15 minutes. We seem too nervous to simply recycle the ball and we struggled to make simple choices yesterday.
The crowd needed to help the players in the first half. They were too quick to become frustrated. Always a tough ask to ask fans to feel joy and hope when they don't feel them. It is always good to remember the power that you have as a fan in the ground.
Although our defenders were solid defensively, they were all too slow in our half of the field in the first half. It is important that you don't use all the time that you are given and slide into the comfort zone of having a tea party because you can. Rhythm is always started in modern football with the back four as most teams play with 11 men behind the ball. It is human nature to replicate the rhythm of the player giving you the ball. If they take too many touches in too much time you are inclined to replicate. Second half, far less touches, far quicker tempo which was replicated in the second and third phases higher up the field.
I'd love to have a chat with Smith Rowe. Anybody near him? Neighbor perhaps? There is so much talent there but he seems to have the habit of wanting to grow into games and check them out before he makes his impact. There is always an impact so it's hard to complain as he is still so young but he can often waste the first 20 to 30 minutes of each game playing safe before he decides to turn and penetrate.
HOPES:
I wonder if Saint Maximin will stay at Newcastle if they go down. I understand that he is a fantastic guy and a loyal player and will likely be excited about the future but it seems a waste watching him play for Newcastle when he could play for most anybody in Europe. We need another winger whose main quality is the desire to win games on his own. Pepe is capable but not driven to do this. Saka and ESR have been raised as team players which is perfect. We just need that squad option where individualism is a tool that we can get out of the box. Saint Maximin is one of this type.
Talking of wide signings, there is a rumor that Arsenal have bid 7 1/2 million pounds for Romanian prospect Ianis Stoica. I have been slacking recently and taking my eye off the Romanian Premier League and so I went to YouTube. I don't have much to tell you as I couldn't take my eyes off the cow fields with what looked like groundhogs popping their heads up. I think I saw seven fans at one of his games and the supposed right winger looked an awful lot like a big burly center forward so I'm utterly confused.
One player that will attract a lot of attention in January is Carney Chukwumeka at Villa. For a couple of years he has been one of the best central midfielders in the under 23 league in England. Apparently, he wants to leave Aston Villa as they haven't trusted him yet. Probably a bad decision as they have shown faith in Jacob Ramsey and others. Not sure he's going to see significant minutes at a better team. He is however the real deal for his age. Similar to Aurelien Tchouameni.
I think it's time to have the Jack Wilshere conversation again. There has been talk that he is excelling at training even beyond our other midfielders. If true, then I see literally no reason why this isn't the perfect timing for Arsenal. With two midfielders gone to Africa in January he could slot in and be an option. He would be so incredibly motivated and talent has never been the issue. His adaptation would simply be just getting back up to speed with the league. He would not need to adapt to the pressure of playing for AFC which is the longer adaptation. He also offers the similar drive that Renato Sanches offers and he is apparently a main target. I say put Wilshere on a short term contract and wait until the summer to improve the midfield again.
Speaking of Jack, he was kind enough to support my boss, Dave Seager, at the launch of Dave's book, 'Arsenal for Everyone.' I strongly recommend getting a copy of this. I was lucky enough to review it last month and it will give you a plethora of necessary emotions. It will primarily make you grateful which is never a bad thing. It will be easy to connect to even though those in the book are less fortunate than most of us. Their love for Arsenal is equal or arguably greater as the effort that they have to make to support the team is higher. It will also increase your love for Arsenal. You'll be impressed at the effort that our club goes to to make disabled fans feel special. A great Christmas present! Alongside this thought the book references Alun Francis often. Yesterday was his last game while he was employed at the club. His contribution has been massive. This is Alan (below).
I'm hoping that Tierney is taking this challenge with Tavares well. I'm sure he is as he is a consummate professional. I'm excited to watch him back on the field just to see him have to raise his game to compete with our new monster powerhouse.
I've been hoping for Tariq Lamptey to be the Tomi competition even before Tomi showed up. Watching Tavares and his ability to play with such energy and athleticism for an entire 90 minutes makes me wonder if he has a twin brother. Anyone live next-door to Tavares?
FINAL THOUGHT:
I'm regretting some of the lack of focus I've given in this post to Tavares. The more I watch and re-watch yesterday's game I think that not only is he not a back up but he is becoming a pregame threat for opponents. They cannot possibly be a full back in the league who can equal his power and energy. He is a true danger and Tierney is just gonna have to wait.
Enjoy the 19 minutes of chat on my podcast below.
I discuss Martinelli and his future, Saka and why he got injured and whether we go big in January on a striker or trust what we have.
Christmas is really happening in our house. My wife is putting out the presents and I'm planning my seasonal Elfing excursions. That's for another day! I hope you are enjoying the season!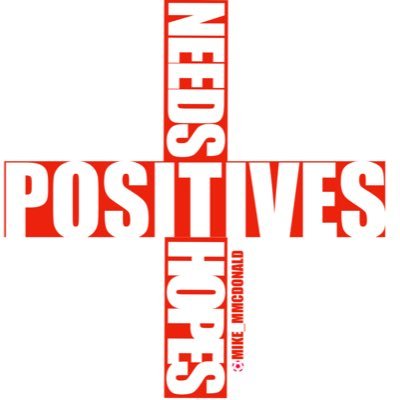 Former Highbury regular. Moved to TN, USA in '99. Married with 3 kids. Coached in UK and US for 27 years.
Mike McDonald Soccer Academy in Morristown TN, Olympic Development coach, Regional Premier League Champion.