Calling back the Bank
POSITIVES, NEEDS and HOPES
Rewind back to August.
There were concerns everywhere but arguably the greatest concern was where the goals were going to come from. We hadn't scored and didn't look much like we were interested in that rather important part of the sport. Arteta openly challenged his young forwards to take the pressure off the strikers. Many thought that although he was right to need them to contribute, that it was a lot to ask a group of young players that had been carrying the team up to that point.
Not sure about you but I was worried. I thought that this might become too much for them and would affect their overall game as they ran onto the field burdened rather than free.
What was I thinking!
This particular group are clearly different. It's not even a debate anymore. Whether it's the intent to defend, become a quick learner, change the pace of the game, inspire others with their energy, lift the team when we are drawing or losing, create and assist and there is more I'm sure.
Now we are in December and Saka, ESR and Martinelli are flying. Odegaard isn't as young but he's in the same place. Four players with an average age of 21 years old who aren't just scoring now but consistently taking the full attacking burden and adding it to that rather long list above. The most important part though is that they are now becoming reliable in scoring and creating. Reliability isn't a headline. SMITH ROWE BECOMING SUPER RELIABLE!! Not quite what we celebrate, right? It is however one of the absolute most important qualities that a coach looks for. We pick teams based on what we 'think' a player will do. Player A beats out player B because player B brings a different offering each week week. Player A is a conversation in the opponents changing room. He changes their strategy. If he doesn't score or assist he affects the game. Pulls players away from others. Consistently penetrates. Consistently contributes in denying defensively. An on.
Perhaps, the most important part of this new world is how the club and therefore the team benefits in the market. Let's be honest here, regardless of the quality of these 4 players, if they weren't now scoring and assisting we would have to purchase one or two goalscoring wide forwards/attacking midfielders as our strikers aren't contributing. Unless Gabriel could score 2 headers a game, or sign NetBoy McGoalbuster in January. So the result is that the club has gone and saved at least 50M and possibly double that. The knock on effect is that we can now prioritize a striker or two with a far bigger pot of money or get a first choice striker and central midfielder and finish off our starting eleven.
Vinai can call the Arsenal bank back. Tell them a happier story that speaks of less urgency and more focused investment in fewer players. Less risk needed as we have found 4 potentially elite attackers for a total of 40M. Added to this is the benefit of age. If Lacazette or Auba go through a bad phase then decline is likely to be the future. If any of these four do it is most likely temporary and coaching can adjust as yet, unformed habits.
I get the impression that if Martinelli, ESR, Saka and Odegaard played elsewhere that all of them would be on Arteta's wish list. I'd say if you could reach truth with most coaches they wouldn't really want most of their players. They'd prefer others to perfect their optimal style. I think Arteta would want our foursome as they are modern, pressing, multi functional attacking players with multi threat.
Yet they play for Arsenal and I don't think any other club in World Football have 4 players of average age 21 that are playing regularly and have a total worth of over 200M.
We lucky. We building. We good.
POSITIVES:
I love to see quick improvements that's our coaching staff are addressing. For the last couple of games Saka has played very well but his penetration has been more in the middle third than the last 20 meters. Yesterday, he was clearly told to make more runs behind and receive the ball higher giving him only one line of opponents to break before having an opportunity to score or assist. Regardless of how talented he may be and how capable he is of breaking two lines, why make it harder.
Smith Rowe's scoring form isn't as simple as becoming better at finishing on the training ground. He has a natural gift of timing. As he has been trained to release the ball quickly in all other areas of the field he's capable of one and two touch finishing.  He hasn't been trained as a striker but this is his field wide instinct.
Odegaard was a 93 minute threat. I couldn't quite believe they didn't shut him down after half time. His ability to slide teammates in deserves a clap but a player of his level would not have found that particularly hard considering the space he was given. What is impressive however is his subtle movement off the ball. Watch him. The very top players wait an extra second after they have passed ,or a teammate has passed, before they move, especially in tight areas. This way the local opponent is given time to turn his head away from you as he anticipates your immediate movement. If you wait an extra second his head will turn to the ball as he feels secure that you aren't a threat and that he doesn't have to follow you. Waiting the extra second and then moving makes you undetected. Very clever.
The multitude of chances created in the first half yesterday wasn't just down to Leeds' poor structure. It was also down to Arsenal's improved directness. Attackers attacking the defender with the first touch is the key. If you take a negative touch this allows at least one if not more defenders to get back ball side.
Excuse me if I have mentioned this before. As much as I am enjoying the attacking threat that our team now possesses, I love to watch Arsenal when we lose the ball. The number one sign of a team minded attitude is a players reaction to losing the ball. A player with a good attitude will instantly turn and chase and press. So often the ball is recovered by the player losing it because he is the closest to pressure. A player with a poor attitude lets his body language dominate in these moments and his lackadaisical reaction.
Is it over the top to say that Tomi looks like he will at least reach the defensive levels of Sagna? I would say that he is already a greater threat going forward as he has 2 feet and better delivery.
Arteta coached that game very well before and during. I particularly liked the emphasis on setting traps for Leeds. They were naïve in trying to play in a way that a confident team would when they don't possess any right now and lacked half of their first team. We were clever to focus on defensive traps and quick robberies.
Arteta gets criticized for his substitutions often. He was very clever to wait until later to make substitutions. When you are playing against 10 men or have a multi lead you don't want to risk the possibility of putting your own team in a tough situation unnecessarily by getting an injury having made all your subs.
I also admired the intentional decision to stop Leeds' rhythm. As soon as they scored we were trying to break up play and waste small pockets of time. All good strategies to break rhythm and the crowds excitement.
NEEDS:
I plunged back into the 'maddening Xhaka' zone yesterday. After his very impressive first half I had one of those flinch moments in the second half that provokes déjà vu. I was wondering why he would not back up from that free kick. It looked like he was almost trying to get a yellow card. Then 15 seconds later when he went over the top of the ball I flinched. I remembered this time last year and I think the year before that. This is becoming an annual event that Xhaka tries to get Christmas off by being suspended for Boxing Day. I cannot prove this and I would happily be wrong but it seems all too coincidental. If I am right then I want no part of a player who tries to get himself sent off in order to get time off. I could also go down the conspiratorial route of him thinking that he is being relied upon for the next six weeks because of the AFCON and he's taking advantage of that. I can only hope that I am wildly wrong and I admit that I could be.
This is probably overthinking but that game would've been perfect for Tavares. His direct running into swathes of space would've destroyed Leeds further.
It is a shame that Thomas Partey is switching continents temporarily. He is starting to hit form. We can only hope that they cancel that tournament.
If I was Mikel Arteta I would have a stern conversation with the team about the way that they managed the second half. It was obvious that they'd been told to manage the game rather than go gung ho again which is probably correct. The issue was the technical choices. There is absolutely no need at 3-0 up, to try to force the play. There were far too many Hollywood passes and high risk balls where we lost possession yet needed a large dose of patience attached.
Cedric over Ainsley?? Help me!!
It is probably harsh today to mention that Odegaard needs to pull the trigger. This was likely his best game of the season. When I played I had a very similar instinct to him where my personal kick came from assisting others. It was almost as if I had made my mind up that this is what I was going to do rather than playing in the moment. I see Martin Odegaard this way.
I still see a partial instinct to run toward our vertical zones before we consider the counterattack gifted to us. I will talk more about this on the podcast below.
HOPES:
If Sambi is out when Partey is gone then do we give Wilshere a short time contract? Do we give opportunity to Patino if he plays on Tuesday and excels? Or could we move Odegaard back to central midfield and put Smith Rowe back at 10?
FINAL THOUGHT:
If you were born in this millennium then you may not be aware that 90s football looked like yesterday. It was actually a refreshing break from the suffocation of most modern football games that are over tactical and less about the players. Having said all of that, you can see why Leeds keep getting spanked. It is also an advertisement for why modern football is at the very least defensively far more secure.
Check out my podcast below. 
There is chat about Arsenal's new direct style, the need for more ruthlessness, my hopes for Tuesday and what the goal output from our wide forwards might mean for a striker purchase. 
Thanks for reading as always!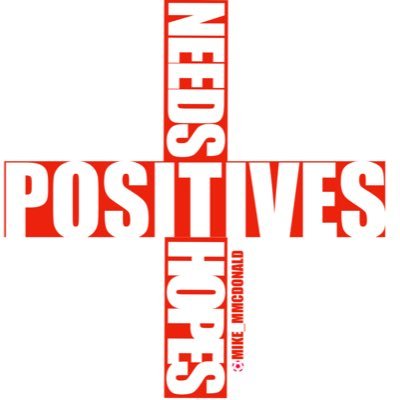 Former Highbury regular. Moved to TN, USA in '99. Married with 3 kids. Coached in UK and US for 27 years.
Mike McDonald Soccer Academy in Morristown TN, Olympic Development coach, Regional Premier League Champion.