The Never Headlines
POSITIVES, NEEDS and HOPES
I've never agreed with those commenting on preseason that state that fitness is the main focus. To me that's like telling me that the focus of my day is getting ready in the morning. Fitness is clearly the foundation and very important just like getting ready in the morning, I suppose. But honestly, it's more of something that you have to do. If you do it well and better than the other teams, you clearly have an advantage so I'm not diminishing the fitness aspect.
As a coach, I have more focus on creating positive habits and eradicating negative tendencies.
Arsenal are developing into a team that are consistently showing multiple positive habits that our rivals are struggling to replicate. The first and most relevant to what we just saw yesterday was valuing preseason beyond simply fitness.
We are primarily trying to change what was arguably our worst trait last season….. lack of consistency. We were like a team that showed up with a dice in our hand. We would roll it and get a performance that was wildly different to the last one and probably wildly different to the next one. If the dice rolled one then we looked like a team that could compete with Manchester City but the other four of the other five options were far from that.
If a coach adds consistent positive habits to the need for high levels of fitness then you'll simply start faster than the other teams who take weeks to get into their rhythm.
For those who have been reading my work for a while you'll know that I have often used the word 'serious' to describe how Mikel Arteta has evolved our team. If you marry seriousness with positive habits you get consistency.
When you get consistency you can compete.
There are a growing list of other positive habits.
The first few are new. Yummy.
We haven't been known as a 'duel winning physical team' since the Patrick Vieira days. I noticed an improvement when I was at the at Orlando City game. Yesterday, was significantly better still. So many players who last season would've backed off a duel were competing and winning them. Part of this will be attributed to the upper body strength that all of our players now have, especially in their shoulders and triceps. All of us have been to the gym at some point in our lives and remember how it makes you feel stronger than you actually are or in their case actually makes you legitimately strong.
Another new introduction has likely shown up because of the introduction of Gabriel Jesus and the obvious desire from the club to have equal competition in every area of the pitch. What I saw against Orlando and wrote about was how Gabriel Jesus looks like he wanted to play the game and how that seemed different to most of the others. Yesterday, all of the Arsenal players look like they really wanted to play. Perhaps the largest component and evidence was that it didn't seem like a preseason friendly at all. It could've been a cup semifinal. If you can ever get your team to a point where they can't wait to get on the pitch then you start the game with a big advantage. You might think that all professional footballers want to play all the time. Many of them see it more as a job, which it is, and don't love it as much as you think.
Another improvement is the speed of play. That has crept up on us but we are starting to consistently utilize the one and two touch option that all top teams use.
Last season I spent more time typing the phrase 'we need to start games faster' than any other phrase. That seems to be changing too and the change actually started at the back end of last season.
We are closing in on becoming a team that spreads the goals around also. We are at the birth of this but we certainly don't look like a team where if our striker doesn't score then we don't look like scoring.
Habits that have been brooding for a while are becoming more obvious. My first prediction of the season is that Arsenal will be one of the top three teams for goals allowed. We are looking so much stronger at the back with the addition of the imperious Saliba. The team is so well drilled in defensive spacing and general organization. It just doesn't look easy for opponents to find ways to score against Arsenal. If that's true for you, when was the last time you thought that?
There are many positive partnerships and relationships on the field, also. Perhaps this is part of why the tempo has increased as automatisms are more in evidence.
They always say that the test of a coaches motivation is simply to look at the amount of effort that his players will put in, especially when the going got tough. I can't remember being disappointed once yesterday watching our players effort. That's rather impressive. The most overused and untrue phrase in professional sport is 'giving 100%.' 100% is perfection and very few ever touch it in reality. Yesterday, our physical effort must've come close.
Thomas Tuchel was correct in stating that Arsenal committed to "a level of exhaustion."
The addition of more quality players and greater depth is a major factor also but those are the headlines and the obvious thoughts. You can have lots of quality players and never win titles as we've seen across the world in our time watching football. You need a good coach and accountability especially in the days of more egotistical players. We have cleansed the house and our coach needs huge praise as do the owners for sticking by him when times were harder. You can also tell that the growth is real when your player with the most inconsistent work rate starts to work hard. This is what I saw in Pepe yesterday. Previously, he had comrades who gave their best when they wanted to and not when the team needed them to but now he would be all alone and stick out like a sore thumb. I'm sure at least subconsciously, he knows this.
Finally, another key facet of a modern team is the standard that the substitutes and squad players are willing to give. I didn't feel nervous when subs were made and I was proven right by their attitude.
The interesting and likely helpful thing is that other teams may not take us as seriously as they should because none of these traits create headlines.
Advantage Arsenal.
POSITIVES:
I haven't given Granit Xhaka much praise recently. Perhaps he is the current poster child for a player raising their game when they feel competition for their place. I think it's fair to say that most fans have been OK with the thought of selling him because they say that on occasion he is a liability. On top of that, many don't see him as a true asset in games. I probably fall between the two and think that we could simply do better. I have felt that his leadership in a young team has kept him in the lineup longer than it would have but yesterday I truly felt that he was an asset on the field.
That goal would've been important to Odegaard. He needs to be encouraged to make those runs and shoot, both. On a side note, it was interesting after the game was over ElNeny gave the captains armband right back to Odegaard. A sign of respect and a massive clue if we didn't know already that he will be the main captain.
Yesterday was the first true test of William Saliba. Not only did he pass it, but he was hugely impressive. His one on one defending gives me more confidence than I have felt in a long time in an Arsenal centre back. The timing of his tackling looks like that of a seasoned professional. Due to Tomiyasu's injury it looks like he will start against Crystal Palace. My prediction is that he will be very hard to remove once he gets a run of games.
Ramsdale's kicking was back to the 2021 level that he started at. Great option and a necessary outlet.
I was delighted that the fans were already singing Zinchenko 's name after the game. Never underestimate how this is a true difference maker in how a player feels towards the club and the confidence it gives him if he knows that the fans are behind him.
Jesus's ability to be unpredictable with his back to goal is a brand new dimension in our team. That in itself will lead to us becoming more potent as a counter attacking team
I have a feeling that if Sambi Lokonga plays a good percentage of games this season, that he could end up with between 5 and 10 goals. He seems to suit the left central midfielder position far more than the pressure of a single pivot at his age. I've noticed off the ball that he's often in very dangerous positions in the pocket of space between the right center back and right back. His goal was a product of this ambition and I see goals in his future.
Did I spot us looking more ruthless? That was another complaint and has been for many years. When we go ahead and have opportunity to push on, we don't. We all remember winning the majority of our victories last season by the single goal. To make actual progress in points we cannot repeat this. Even though our preseason opposition hasn't all been Premier League level, we have scored 19 goals and certainly haven't sat on leads. I'm praying that this will become a habit.
Another sign of a top team is composure under pressure. Whether in your own box, in their box or dealing with the feeling of being in a rush because you are behind, the better teams can breathe and keep the game plan at the front of their minds. This looks more like what we are seeing from Arsenal.
Would you let Tavares leave? He certainly offers a higher level of athleticism to our other left back options and powerful running on the ball. I just think that the need to cut out individual errors is so important this coming season that he will be loaned out to learn how to do this. I don't want to go into this too far as I will be doing so this week on my preseason LeGrove piece, but in short when your team is so well structured like ours is becoming then you ordinarily only concede through individual errors as the opponent cannot break you down.
If you ever needed evidence that football and in particular PL football is super popular over here, you will have noticed that there were more fans last night than we get at the Emirates. For what it's worth, Arsenal is the most common name for youth soccer teams in the USA.

I wasn't sure that Ben White was going to play instead of Cedric. I'm so glad that he did. I think the plan will be for Zinchenko or Tierney to be the more attacking full back and then White initially playing right back and sit in a three when we are attacking.
Did you notice that the only two players to play 90 minutes were Saliba and Gabriel? I think this shows that the decision has likely been already made that they will be the center back partnership at Selburst Park. They therefore need as much practice as a partnership as possible.
NEEDS:
Just one today. As deadly as Martinelli is he often misses passing opportunities as he dribbles with an arched back. He only periodically sees his surroundings whereas other players will have greater peripheral vision.
HOPES:
I'm wondering if the club can create a permanent way of remembering Maria. A fans experience is far larger than just the 11 players that run onto the field. Those that go to the games enjoy the friends that they make just as much as the team that they support. The Arsenal fans would appreciate Maria being recognized in a permanent way. Arsenal are a unique club. I think this was one of the reasons why I started supporting them. Maria was certainly a unique fan.

Join me in prayer for Gabriel Jesus. He needs to just have have a little knock. I think it's become obvious that he is going to get kicked frequently and that rotation will be vital so that he doesn't suffer to the point of permanent injury.
FINAL THOUGHT:
Look at this potential line up and bench….
1st 11…
Ramsdale
Tomiyasu
White
Gabriel
Zinchenko
Partey
Odegaard
Xhaka
Saka
Jesus
Martinelli
9 subs….
Turner
Saliba
Tierney
Lokonga
New CM signing
Vieira
ESR
Nketiah
New winger signing
This doesn't look like last season's bench does it?
Arsenal are now a serious club with a squad to match. Arsenal also looked like a Champions League level team yesterday so, let's get on with it and prove that we are.
Check out my podcast below. Amongst other things I discuss this chap being the answer to our midfield and why I would choose him.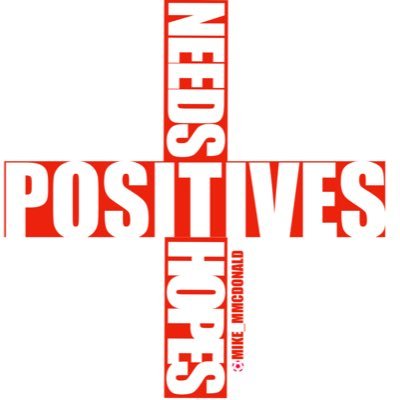 Former Highbury regular. Moved to TN, USA in '99. Married with 3 kids. Coached in UK and US for 27 years.
Mike McDonald Soccer Academy in Morristown TN, Olympic Development coach, Regional Premier League Champion.