If that was the past
POSITIVES, NEEDS and HOPES 
Before the game started I was really looking forward to simply watching my team. 
I've been bragging about the 'new Arsenal' to many people and told them to tune in. I desperately wanted Arsenal to show my friends and the world that they have changed. 
The game started and I felt really good about myself. My team was strutting. Faster tempo, organized, dominant at a difficult away ground and regularly creating opportunities. We scored and I even got a few text messages from these friends telling me how impressed they were with the 'new Arsenal.' 
As I'm sure it was for you also, the last hour of the game was tense. I got lost in a somewhat suffocating cocoon of nervousness and had no clarity as to what I was actually seeing. After the game was over I just kept saying to my kids that I didn't care how we just played as the three points and a quick start we're of vital importance especially for belief. 
All of that is true but after breathing for an hour or so there was something else that was equally true…..
Arsenal would not have won that game in the majority of the last few seasons.
It's that simple.
Even though we ceded possession for the last hour, there was such a steely determination to keep Palace at bay. Arsenal haven't been known for 'steely determination' for about 20 years. Even though Palace created a couple of really good chances, there was a litany of fantastic defensive moments both from the defenders, the midfielders and the wide forwards. I suppose the short story is that regardless of what chest thumping speech the coaches gave beforehand, you can just sense that the players have a far stronger trust in each other. White and Gabriel are in their second season together and Zinchenko is a winner and will have garnered instant respect. As for William Saliba, he will decide games all on his own. I'm trying to hold back how I really feel but he gives me the vibe of 'last man standing on the battlefield.' He has everything. More about him below.
One of the token football pundit phrases that has always bothered me is when they say "I don't know what it is but there's something special there." I'm not saying that I do know because that would be arrogant as I'm not on the inside. I do have a pretty strong opinion though. I think it's belief. They believe and trust in their coach. They believe in the project that the club has put to them because the owners are backing it by constantly reinforcing and improving the team. They believe in each other as they are likely  the most talented young team in Europe right now. They can see a rosy future that is worth fighting for. The fans can too as evidenced by the Emirates Cup game selling out in 12 minutes.
It's belief and I don't think it's going to go away easily.
If that game was in any of the last five seasons, Palace would've equalized and likely gone on to win the game as the crowd intimidated our team into mistakes.
That result was massive. People are starting to realize that Arsenal could be one of the surprises of the Premier League season. As we were isolated yet again playing the first game of the season with the whole world watching, there was a lot of pressure on us to produce. Again, that result was absolutely massive! A statement that Arsenal are a team of higher tempo, a far greater attacking threat and when a team with a large spoonful of physical power and aggression shows up, they didn't cave.
POSITIVES:
I saw that Virgil van Dijk followed William Saliba on Instagram after the game. That's respect. He can see somebody who is the real deal and somewhat of a reflection of himself.
If, if, if Saliba can keep up this level of performance then alongside Van Dijk and Dias he will be one of the top 3 defenders in the league. And he's only 21.
I love it when a training ground set piece is successful. What I particularly loved about the first goal was that they chose Zinchenko to make the looping run to the back post. He's obviously not the best in the air on the team and that might be why they chose him. If Gabriel for example, is standing on the edge of the box and makes a run, then he is undoubtedly followed.
Big credit to the club who have clearly had a singular focus on how they start the season. From picking which transfers they prioritized to an excellent preseason and then extremely impressive first 25 minutes, you can see the steps that were taken with clarity.

Credit to Granit Xhaka who was being provoked in the second half. I'm sure I wasn't the only one who had PTSD after the yellow card.

Partey had an excellent defensive performance. He has a great understanding of defensive positioning. I suppose that's why he's trusted as a single pivot. Whenever somebody stepped out of their defensive hole he would always fill it as he understands that defending as a skill is prioritized by 'the biggest threat.'

I was impressed with Crystal Palace. Like us, they are building a young and talented team. They are about 18 months behind us in their development and of course the club will struggle to attract some of the players that we can. Eze and Zaha will trouble every team in the league. Credit to our coaches who closed him down quickly and stopped him and his line-breaking dribbles. Zaha wasn't allowed to turn around as he had Ben White stapled to him. Even though both players had some success in the final third, Zaha did not have a shot and even though we lunged on Ayew, we didn't on Eze.

I don't know if Zinchenko had a chant at City. If he did I bet he didn't get it after one game. Probably more like three seasons. The fact that Arsenal's away fans were singing a song will give him so much energy. I've always thought that when a player gets an individual song it takes their game to another level as the love for the club and the amount that they care about what they're doing increases dramatically.

I thought it was super interesting that Lokonga was brought on and not Elneny. That wouldn't have happened last season. Apparently the coaches had been very impressed with him in training in that left eight position. I love the fact that Arteta trusted him and didn't fall into his comfort zone.

The substitution of Zinchenko was very well timed as he was getting beaten 1 on 1. Tierney is one of the best one on one full backs around and helped secure the win.
NEEDS:
Ramsdale will assist with his kicking this season. Of that there is no doubt. He really needs to lose the overconfidence as one mistake is becoming a bit too regular.
I remember watching Saka in the Academy. He seemed to have a few more tricks than he is willing to try now. Not a big criticism but I'd love to see him try a few more of his tricks as he can sometimes become a little predictable coming inside and offer a little of the deception that he will need to completely lose defenders.

I felt that at times, especially at the beginning of the second half, we overused the one touch. They were also a few too many short passes in midfield especially in the central zones. We needed to hit the same outlet passes to our wingers like Palace were.

I thought we took a little too long to drop our defensive line in the second half. We didn't recognize the game state and the long ball by Joachim Anderson was repeatedly putting us in one versus one defensive situations.

I thought that we needed to go to a 4-4-2 in the second half. We needed to get our wingers to be defensively deeper and play as wide midfielders so that they could've helped White and Zinchenko quicker. The Eddie and Jesus experiment has proved fruitful and I was a little surprised we didn't go to it.

It will be fascinating to see how we use Fabio Vieira. There were times in that game that Xhaka had a fantastic opportunity to break through the lines on the dribble, but as we know he is reticent to do this as he lacks that change of pace. Still a very important player and improving the tempo of his game but never going to be a dribbler.
HOPES:
Eze is a real player. He is my outside tip to make the England squad for the World Cup. When I see a player glide past an opponent with such ease, I pay attention. It's interesting to see him playing as a ball carrying eight this season. I'm sure all of the top clubs in the league are keeping an eye on him.

It is good to see that Austin Trusty has started well at Birmingham City. Two man of the match performances. I feel for him because there is a negative stigma about outfield players from the USA.
Jesus will get many penalty kicks for Arsenal. You could see in the first half how fast his feet are in the penalty box. It looked like Palace were going to bring him down at any time.

I'd really like to see a right footed right winger as an option to Saka. He is improving his right foot including his finishing and cutbacks but it's not natural and you can see it. As we are improving this tactic as a team it seems like we need to have the option of having a right footer execute these opportunities.
FINAL THOUGHT:
When was the last time that a group of away fans repeatedly sang the chant of the opposing teams coach.? I wanted to take the time to recognize that Vieira seems to have grown as a coach. I wasn't convinced at his previous managerial attempts but he made that game very difficult for us. More impressive is his eye for a modern player and the recruitment that they are doing at Palace. They may never be a club contending for honors but they are certainly securing Premier League status by signing the same profile player that we are. Check out my 15 minute podcast below where I make a few predictions for the season.
Thanks for reading and listening!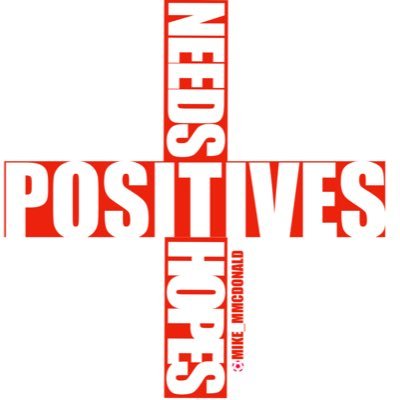 Former Highbury regular. Moved to TN, USA in '99. Married with 3 kids. Coached in UK and US for 27 years.
Mike McDonald Soccer Academy in Morristown TN, Olympic Development coach, Regional Premier League Champion.