The gift of oxygen 
POSITIVES, NEEDS and HOPES 
An Arsenal blog from a Coach's perspective



(Expanded Edition includes link to podcast at end of post)
Watching yesterday's game I had that yucky feeling. 
We were snatching at most all of our shots. It just looked like one of those games that could've gone on all night and we weren't going to score. The rest of the performance was honestly very impressive. I went into the game thinking that this might actually be our trickiest game of the season to date. PSV are flying right now and have a similar yet smaller collection of very impressive young players. Thanks to Granit Xhaka's right foot we can now breathe better. If we had drawn or lost that game then team selection gets far too interesting in an already crowded schedule. If there is anything that will derail Arsenal's season it looks like injury would be the only thing right now. Winning this game means that Arteta can play his full Europa team next Thursday and you'd think that even if we lose, that we will finish top of the group and avoid the extra round and playing a potential favourite. His approach next Thursday will be fascinating. He hasn't played for a draw in a very long time and doesn't seem to like them. I like that. He might actually sit our compact block deep and save energy in the knowledge that a draw is actually a win as we would win the group. 
This oxygen that we have found has also alerted me to the versatility that our squad has. If we wanted to play one game like Tottenham play all of their games, we can. We have the flexibility with faster attackers to play on the counter attack where as a team like Tottenham doesn't have the technical confidence to play more than one way. 
This team has been assembled very carefully and properly. All of the bases have been covered. We have the majority of our players who can play two or more positions. Multiple formations. Play low, medium block or a high press. They are all of a similar age profile so it will continue to grow together and become stronger. They also have taken Arsenal from having a squad with no resell value to the squad in Europe with one of the highest resell values.
In short, I think what I am finding is that I haven't fully adjusted to these new feelings. I thought that we weren't going to score but this new Arsenal team is new. Different. I thought that we were just being smart in recruitment so that the medium and long-term was going to look rosy. Although I thought we would have a stellar season I didn't see the short term being quite this successful. 
I also didn't see October coming around and Granit Xhaka having scored as many goals in three months as he has in the last three seasons.
POSITIVES:
One of the most positive new improvements has been the consistency with which Mikel Arteta has outcoached other teams. I saw after the game that Cody Gakpo was now apparently a bad player according to social media. I beg to differ. I think he is a very exciting player that could go to the top level. He was shut down because Arteta shifted our wingers back 10 yards to play closer to our full backs out of possession so that Gakpo and Xavi Simon had no opportunities to be 1 v. 1 apart from broken play. You are probably not aware but PSV had a striker called Til playing last night. I think he touched the ball once. He is ordinarily a huge danger. No coincidence that he wasn't even a factor and PSV looked like they were playing with 10 men. That's a coach doing his best work.
Was that Rob Holding's brother playing? Roberto Holdini, perhaps? I've never seen Rob Holding attempt that many long passes let alone execute almost every single one. His passing was a true asset whereas in the past it has been a hindrance. This reminds me that we really have an issue with undervaluing what is possible on the training field. These are elite footballers who can likely do most anything you show them hence why they are in the position that they are. Most coaches just coach to win the next game and don't spend time coaching players. That goes for all levels. I got suckered into this myself due to the pressure from parents. The pressure is different at the highest level and comes from a different place but it's still pressure. Credit to the coaching staff, whichever one it is that has made Rob Holding believe that with practice he can replicate prime Franco Baresi.
That 3–1–4–2 formation really does cause opponents a proper conundrum. PSV struggled game long in how to deal with Nketiah and Gabriel Jesus running from deep positions. They started to become more compact to try to nullify us in central areas which only left Saka in particular, more one on one opportunities rather than one on two or three.
On that note, I think there is more to come from Eddie Nketiah in regards to his ability to run with the ball in central areas. On many occasions he accelerated, cut off the defender at the right time and got into very dangerous positions. How many center forwards in the league have this weapon? Almost none, I'd say.
I expected so much more from PSV. I expected to be put under significant pressure. They sat off us and focused on staying as a compact unit rather than pressing us. This allowed us to dominate but also in the long run, this will be a game where the legs didn't get anywhere near as heavy.
The set plays were interesting. The corners were served with elite delivery even if they weren't finished on. The free kicks, not so much. On another day that game would've been put to bed just off the back of the few corners that we had.
So we never really had an opportunity to call Granit Xhaka a Swiss Army knife. For many years he looked like the opposite of that. He has improved his game likely because his position was seriously under threat. I also spotted that he seemed quicker over the first few yards. His creativity on the top of the box due to the scanning that he is now doing set up two great opportunities for Jesus and Saka. Goal threat wasn't on anybody's radar either.
Saka had an immense game. It's like his performances have gone up .5 every game this season. That one was a 9.5. He has to be one of the physically strongest wingers in world football now. Other coaches will recognize this and work on the upper arms and core of their wingers due to what they are seeing in Saka. His decision making is consistently improving. His ability to run through central areas as well as out wide is also improving. He just needs to develop composure in the penalty area when finishing. That doesn't have consistency yet.
I remember vividly being obsessed with Arsenal needing a target man even as an option. If I forget that Gabriel Jesus isn't over 6 foot I would be fooled by watching him play. He maximizes every bit of his size. Such an intelligent player. He is routinely pinning centre backs to stop them getting the first touch and then spinning them. Once he gets back to keeping his feet in the penalty area and showing a spoonful more composure then he will be a goal-a-game guy.
Kieran Tierney had another good game. I noticed that his incisive passing was back to its best. I've always thought that his passing holds him back from being a true first choice pick. Certainly a true offensive competitor with Zinchenko. I saw signs of great improvement there yesterday.
NEEDS:
I'm not going to let this go… The last few games in particular have been tight. For Arsenal to get over the line this season, life would be a lot easier if we had better movement in crossing situations. The number of times that Saka and Martinelli, Tierney and others get into good wide areas and there isn't an obvious target. I have started to see Gabriel Jesus make near post runs which I think is the biggest need. Way too many of our deliveries are being intercepted by their first defender. This was the gift of Olivier Giroud and quite possibly why he has had an impressive goal scoring career at the very highest level. He makes sure that he is the first player to touch the ball on a cross. That's how I've always coached crossing, also. I tell my attackers that you have to be the first player to touch the ball so put yourself in a position to do so. Whether that means running in and stopping. Slowing down. Making two runs to confuse your defender or simply cutting in front of the face of the first defender. We wouldn't have to search for the oxygen mask quite as often if we can improve in this one area.
If I was coaching Fabio Vieira, I would encourage him to be more of a risk taker. He's wonderful at keeping possession but his gift is being incisive. In a full game, he only seems to do it once or twice though.
HOPES:
As we approach the next transfer window, remember our coaches' desire to have a smaller squad. There is much talk of reinforcement and I'm not against it but I do wonder if there will be less than people are expecting. He will be caught between perhaps wishing to maintain a smaller squad and not wanting to blow this unexpected opportunity to win the league by not having the legs in the final third of the season.
I thought Ruud van Nistelrooy was a fabulous player. He does have one of those faces that you want to smack though. Part of me wants to like him due to his football in talent but it's like me trying to admire Son at Tottenham. He is clearly a very talented player but I can't get past the same issue.
I was wondering if Martin Keown was on commentary and if he could've gotten on the field to interview Van Nistelrooy. That would've been entertaining!
When thinking about potential transfers, I see how secure Sambi is when playing. Can we truly find somebody who can do a better job?
FINAL THOUGHT:
I don't really have one. Go ahead and check out my podcast below where I talk about some rather interesting topics. I'd rather you just focus on the hilarity of this picture actually. God bless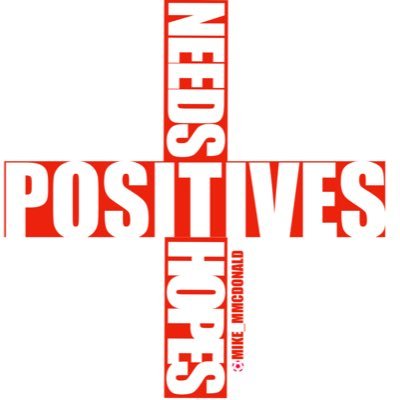 Former Highbury regular. Moved to TN, USA in '99. Married with 3 kids. Coached in UK and US for 27 years.
Mike McDonald Soccer Academy in Morristown TN, Olympic Development coach, Regional Premier League Champion.