Actually, unsurprising
An Arsenal blog from a coach's perspective
A derby is supposed to be where form goes out the window.
A different type of event where no excuses are expected. You just show up give your best and win. If you want to go back into your slump afterwards, then fine, but it's a one off game. On Sunday, Max and I were snuggled in the cozy corner of our couch, watching what did not look like a North London Derby. And the only derby-like feeling we got was after the final whistle. A skirmish, some controversy, and one team dancing on the pitch. The rest of the game just seemed largely under the thumb of Arsenal Football Club and this rather impressive new team.
How did this happen? Well, Spurs has one system. Everywhere Conte goes he uses the same system. That's absolutely fine if you have the players for the system, and if the system works regardless of the other teams system. Nobody seems to be pointing out why Tottenham are so incredibly bad in the first half of every single Premier League game this season. The answer is that they are predictable. Coaches prepare for Tottenham's one system. They know that there are no surprises and so they know where the spaces will be and how to take advantage of them. Kuluveski and Son had to help Tottenham's midfield as they were being overrun. Their system wasn't working defensively and so the players spent the first half trying to figure out the puzzle. Arsenal dragged Tottenham inside and then sent the ball outside and exposed them on the wings, one on one. Then you watch Conte on the sideline wrestle with his ego because he knows that he needs to change the system, but he only has one system, and if he changes it he looks weak because his team are a mixture of two problems. The first problem is the one way of playing and the second problem is that because they haven't been coached to control games, but be reactive and transition, they don't get to set the tempo or style of the game. If you care to look at the statistics, Tottenham are invariably one or two goals down at half time in every single game. I'm sure they get shouted at at half time for mistakes that the coach has made himself and because Conte seems to coach through fear they step up in the second half, and often come back. The trouble with playing Arsenal though is that our coach has set the principles of play yet has fluidity of system. It is dependent on the opponent and the game in front of his eyes, not the one idea in his pocket  He has set a base structure to work from and is teaching the players how to take advantage of the different spaces left by different teams in different games. Do you wonder why Arteta stands on the sideline the whole game? Because football is now a complex puzzle. It is not 4–4-2, and get it to your best players. He stands there not because he is nervous, but because the players are playing and he has the best view of the puzzle and is helping them solve it.
So, the North London Derby wasn't the aggressive, intense affair that we remember from the past but a game completely controlled by one team. A team who make the pitch so big that it becomes so difficult to play with intensity against Arsenal because you cannot cover the whole pitch unless you sneak four extra players on the field. Then you have a team who have such natural automatisms now because the principles of play put players in the same lanes and passing angles game after game after game and so getting out of trouble is a part-time distraction rather than a full-time job.
If I had been smarter, I would've written a blog before the game, stating how this game was going to go. It was going to go exactly as it went. Far less aggression because the ball is moving too quickly for one team to feel encouraged to get close. They are using the full length and width of the pitch which makes it even harder. A team that controls every game that they play and can solve the puzzle, especially against a team that gives you a 36 piece puzzle with oversized pieces and no clouds.
If you add into this the fact that we are actually unafraid of Tottenham these days. We also have an unbelievable away record sprinkled with seven clean sheets away from home in ten games. We have a Centre Back in Gabriel who seems to love playing Harry Kane more than any other striker in the league. We have a Ukrainian left back who plays the new position of 'left back right central midfield left central midfield and wherever else he wants to wander.' Not easy to track and plan for.
We have goals coming from every area of the pitch on a consistent basis. We are scoring every type of goal. That hasn't been an Arsenal thing for many, many years. And we have a supreme focus on not just the game in front of us, but on the next action. One of the biggest difference makers in football is a team who are coached to never switch on and off. Watch Arsenal players closely. Almost always switched on. Do you see them out of position? That's a really interesting question. It is a very rare occurrence. The focus is intense yet because of the structure there is such serenity and confidence flowing through the players because they feel secure in their set up.
Arsenal were always going to dominate the first half because like I said, Tottenham and their one-way system allows everybody to do this. Arsenal were always going to score goals and be ahead in the first half because we start faster and intentionally try to go ahead in order to control the game. It was never going to be any other way. Tottenham were always going to come out in the second half with more fire because they had no choice at that point. Arsenal were always going to be very difficult to do what Tottenham have done to other teams because the level of determination at Arsenal is so much greater than at other clubs. Even the scenes at the end of the game could've been predicted. Ramsdale messes around with the away fans at every ground and the Tottenham fans were never likely to see it as banter. The win was somewhat inevitable and so dancing on the pitch was, also.
How very lovely that the outcome was actually unsurprising.
POSITIVES:
I think Aaron Ramsdale thrives in high pressure environments. It brings the childlike superhero out in him. As coaches we tell players to 'enjoy the game' without really knowing what we mean. Ramsdale seems to enjoy football and the bigger the occasion the more he comes alive.
Talking of superheroes, Gabriel is the same. I bet you many defenders have a fear of playing Harry Kane. I think he thumps his chest and licks his lips. He is starting to understand the fine line between being aggressive and over aggressive. If you want your team to win away games you sign Gabriel. Except you can't because he wouldn't leave Arsenal.
Was Odegaard any better than usual? He swings between being 8.5-9.5 out of 10 every game now. Like many of them, Arteta has challenged and improved him. He was always capable of being a conductor, but previously he was part time. He is now a full-time conductor and will likely win Footballer of the Year in England if he continues this form. Arteta has brought out the leadership in him by giving him the responsibility and brought out the goals in him by likely being insistent that he joins in rather than always being satisfied with passing. Any player with a high technical level should be capable of kicking a ball into the net. It just takes a mentality shift. Talking of technique, watch him when he is on the top of the box. He changes his technique and doubles the amount of touches he takes. When you do that, and touch it so frequently, defenders are wary to tackle you in case they foul you.
Saka has to be the most secure winger in world football. His personal improvement in strengthening his upper body and particularly his triceps and shoulders helps him hold off defenders so he can continue dribbling but in order to not lose possession. Your wingers should always have the lowest passing percentage as they take the biggest risks. Saka's technical security stops opponents transitioning from the times he loses possession. Many teams bank on this for a large percentage of their attacking opportunities.
To fully appreciate Zinchenko you really need to rewatch the games. You also have to have an appreciation for the most modern of modern footballers. He doesn't do anything that the kids are trying to replicate. They are not buying his jersey either. He is a coach's player. Somebody that can be trusted. Somebody that is trusted on the field and someone you can trust to talk to and motivate your team. A player that understands the higher level of thinking in football. Slowing the game down and drawing players into spaces where you can split them, for example. On numerous occasions on Sunday he would draw two or three players towards him and then slot the ball between them to Xhaka who would be in acres of space. So clever. He also exudes an aura of 'I'm better than you.' I think that rubs off on other players. It comes with a dose of humility, which is perfect. Quite confidence, but very broad shoulders.
As many have spotted, Eddie's performance was close to replicating Jesus. He seemed far more interested in taking part in the whole game. Chasing back on occasion and making a difference defensively. Tackling as if he really wanted to. Becoming a triple threat with the ability to beat players in tight spaces now. I was surprised that he didn't score which is a good thing
Saliba was back to the same level of performance that Odegaard lives in. He shrugged off his nerves and become the young imperious player that he was for the first third of the season.
I don't think Thomas Partey will be fully appreciated until he is not in our midfield. I hope that is in many years time. Although I am very much for signing a top level alternate in Declan Rice, I currently believe that Partey is the best in the world in his position and I don't see anybody who can replicate the fullness of his skill set. Rodri and Casemiro are clearly elite also, but don't have the confidence or ability to beat a player on the dribble when needed. This ability that Partey has means that coaches have given up trying to press him and allow him to dictate play because otherwise he would expose those that try to press him, and therefore expose the team.
Really glad to see a clever free kick from Odegaard. I still think that our set plays are mediocre in truth.
It's a frequent thing to see Marquinhos with his big smile, hugging his friends after games. It makes me wonder if a player like him and maybe a few others who are likely to get loans or transfer offers in the next two weeks, will want to stay, even if they aren't playing? This atmosphere and experience will likely never be replicated anywhere else and I think even if they became first team starters for the next five months, they'd regret that they left Arsenal at this particular time.
I never feel that the game is really over when your opponent is desperate and you are 2-0 ahead, but when Conte took off Kulusevski, it was over. What an incredibly bizarre decision. There is still enough time left for two goals and he was the only player on their team coming close to being a threat.
NEEDS:
Always fair to be balanced. Zinchenko is absolutely worth his place in the team. We are a changed team because of him. He's that good. He also has a tendency to be overconfident at the end of halves. Three times this season including Sunday he shows too much technical confidence in the wrong areas and loses the ball. Against Tottenham, Kane nearly scored a header in the last minute of the first half which led to a corner that they nearly got a penalty from. All of this was unnecessary. I'm sure Arteta has told him about this.
How many players hit the balls directly at the goalkeeper when they are 1 on 1? I have no idea what the statistic is but I'd be interested. Dribbling round the goalkeeper seems to be a last option. I think it should be the first one. I think Eddie would've scored on Sunday if he had gone around Lloris instead of trying to go over or under him.
HOPES:
Let's talk Declan Rice first. This has been bubbling in the background for longer than we think. These kind of transfers normally take over a year of contacts and many that we don't know about. You could tell when he was interviewed after the game against Arsenal that he was quite taken by how good we are. The conversation I wanted to have was whether he was going to be an option to Thomas Partey primarily or that both would play and Declan Rice would compete with Granit Xhaka. Truth be told, Partey could play that role just as well as Rice but it's probably nuts to move a player who is currently in his absolute prime in this particular position. Rice isn't so much of a dribbler, but certainly can be a ball carrier. Not many people see that in him. I wonder if Mikel sees this in him and as well as his physical and defensive qualities, sees him as a threat driving forward and most certainly an aerial threat that we need in the box as most of our goals come from wide areas originally.
When trying to figure out who Arsenal need now that Mudryk has gone to Chelsea, you need to consider two things. Smith Rowe and Arteta's ability to coach to improve. I don't, for example want Christian Pulisic at Arsenal. There's something about him that really bugs me. I think it's his personality, which is like cardboard. Looking at Mudryk, I do wonder if the plan was for somebody with electric pace as Arsenal's primary desire. Pulisic comes close and cam play both sides. Something that was odd about the Mudryk chase was that he has played on the left for the majority of his professional career. The same position as Smith Rowe has played. We don't know where Arteta sees Smith Rowe. I see him as an alternative to Granit Xhaka at left eight but if he is a long-term left wing option then surely the need is for somebody to rotate with Saka. Ideally, I'm sure the club want somebody that can play on both sides, but these are good thoughts. What is probably more important to understand is that we are not looking for a back up. We have to understand this. We are now in the position where we have the opportunity, money and pull to not have to buy a squad player that is clearly not quite as good as what we have. The transfer model is Manchester City. They rarely buy players that are clearly not as good as their competition. They buy players who are as good, knowing that football is offering up so many more games and they can't afford to have a drop off when they rotate. That was the idea with Kalvin Phillips, helping Rodri, even though it hasn't worked out yet. That's the idea with having Mahrez, Grealish, Foden, and all the other wingers that they've had. None necessarily better than the other. Knowing this we will be looking for somebody who has the potential to be as good as Saka and Martinelli, and possibly better. If the primary idea is to play Smith Rowe as an option to Martinelli, then we need to think about a winger that can primarily play on the right. Here are some options that I think have the ability and/or the potential to compete….Dejan Kulusevski, Mohammed Kudus, Moussa Diaby, Arda Guler, Ferran Torres, Facundo Torres, Samuel Chukwueze, Miguel Almiron and Riyad Mahrez. I very much doubt Brighton will sell Mitoma, but he's the real deal. Much like City not giving us another birthday present in Mahrez who I personally think is a wonderful player. If you want to buy a player with elite, athletic and/or technical ability and trust Arteta to improve him, and bring the best out of him them, perhaps, Anthony Martial and Christian  Pulisic come into the equation. I hope not. There is a good argument that the opportunity to win is right now and so if winning the league this season is a priority and you want to put less attention on what this player will do for you in the future then perhaps you look at Wilfried Zaha. My concern with many of these international talents is that 50% of the time it takes them half a year to adjust, and if we need rotation for our wings right now, then we have to be able to trust them to help us win the league this season. This might be why we ultimately get Ferran Torres on loan. He can play both sides. He can also rotate with Eddie which is very much needed, also. He's played and won the Premier lLeague so he wouldn't have to adjust. Not the most exciting on the list, but may be the most intelligent, considering the circumstances.
If you want a player that predominantly has played on the left wing, but can possibly play on the right also, then here is a list… Khvicha Kvaratskhelia, Leandro Trossard, Nico Williams or Raphael Leao.
Of this shortlist, Nico Williams is the one that has played left and right the most. Wouldn't be a king's ransom, but I'm not as big a fan as others are. The chap from Napoli, whose name I spent a good two minutes researching and practicing let alone pronouncing, is quite the player, but like Rafael Leão, they both play almost exclusively on the left. Again, if Smith Rowe is earmarked to rotate on the left then we really need a right sided player. Leao is the closest thing I've seen to Thierry Henry since he retired. His impact hasn't been as large yet, but he seems to play in second gear and still glide past people.
The player that you may not know that I want to recommend is Joao Pedro Neves Filipe, known as 'Jota.' If Arsenal are trying to find a player whose skill set is as close to Mudryk as possible, then Jota might be the player. He would also be a fraction of the cost. You really need to watch this video…
I think they will wait until the summer to get a better level of player than what's available now. Having said that, I do have a sneaky suspicion that either Arda Guler may come in, but it would be a big ask for him to quickly adapt the Premier League being so young, and having never played there before, and help us to win the title this year. It's not really what I would do at least for this season. Aesthetically, he is quite a delight to watch though…
Finally, Max had a nifty idea. Anthony Gordon. Similar electric speed to Mudryk and his price will have dropped as he's lost form. He's more of a right winger too which is the true need.
Oh, and one more… Allan Saint Maximin is struggling to get into the Newcastle team. Plays both sides equally. Hmmmm.
Keep an eye on the versatile Trabzonspor talent, Abdulkadir Omur as Arsenal may be interested in him as a right wing/attacking midfield option. Cheeky tip.
FINAL THOUGHT:
How do I finish this short book of a blog. How about this… Beating Tottenham is always funny, but watching their fanbase big up a coach that I think is actively trying to get fired, much like Jose, is quite hilarious. He is constantly pressing the buttons of the hierarchy, putting down his players and generally giving off a negative aura. Alongside this, he looks like he should have one of those hooded overlord capes and be the new emperor in the latest Star Wars movie. I'd be scared.
Arsenal on the other hand, have the opposite problem. Everything's lovely and beating Tottenham is now unsurprising.
In order for me to get this blog out, I won't have time for a podcast. Sorry it was so late! I have to remember that my life is more than this beautiful cozy corner that I sit in to watch my Arsenal and then write about the joy.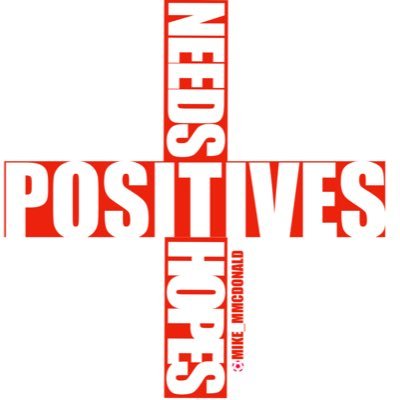 Former Highbury regular. Moved to TN, USA in '99. Married with 3 kids. Coached in UK and US for 27 years.
Mike McDonald Soccer Academy in Morristown TN, Olympic Development coach, Regional Premier League Champion.