Arsenal under Arteta are sitting 8 points clear at the pinnacle of the toughest, most competitive league in Europe, and it seems we Gooners are still able to find something to complain about. Despite dominating the 'old enemy' at their place, securing a comfortable win and a clean sheet, some supporters are amazingly still attacking the club, and in particular Edu, our Technical Director, for failing to secure Mudryk, who if we are to believe all reports was stolen from under our noses by Chelsea.
Whilst undoubtedly the case that Arsenal bid twice for this exciting Ukrainian, the club, as they have done in recent years, obviously had a top price in mind, based on their own assessment of a player's value, and not that of the selling club or the media. For my money, and thank goodness it isn't, Edu and Arteta have made the right call. Mykhailo Mudryk has potential, and current custodians obviously felt they could develop that, but the price, wages and length of contract offered by Chelsea, is akin to that a sensible club would offer for an established world star, not an exciting kid.
The Arsenal fanbase collectively label Chelsea as classless, lacking in history, being without strategy and nouveau riche, on the one hand, and then throw their toys out of their pram when our own club failed to act like them in this instance. Our fanbase lauded Edu and Arteta for their negotiating stance and the transfer fees agreed for Jesus and Zinchenko. Some sections of it are now complaining that we failed to overpay for Mudryk. Confusing and contradictory bunch, aren't we?
I think the real underlying truth is born out of an anxiety, that whist riding high, with an exemplary first 11, we have a thin squad, and are one or 2 key injuries away from a derailing of our ambitions. This is entirely valid and understandable, but we have to believe, as I do, that the board and management will have identified more than one target in each position they feel needs additional competition or first-class cover. Even today, there are reports that Arsenal are talking to Barcelona about Torres or Raphinha, which I am sure will allay some concerns at least.
The worst-case scenario for many of us at present, is an injury to Eddie Nketiah, while Gabriel Jesus is still on the side-lines. It is a genuine worry and one, at present that might see Martinelli played centrally, a position the player himself does not wish to play and one where he has not excelled when asked to fill in previously. However, the signing of Mudryk would only have provided cover for Martinelli, which in all honesty we have in Emile Smith Rowe.
It was only in the second half of last season that the Brazilian became first choice on the left of Arteta's three-man attack, wrestling the shirt from Smith Rowe, who had finished 20/21 in that role and began the last campaign firmly in situ. At that time, the Croydon de Bruyne had forced his way into the England reckoning, and had added the goals to his game that his manager had asked him to do. In 37 outings last season, about a third of which were off the bench, Smith Rowe hit the back of the net 11 times.
This is a player that we as fans took to our hearts from December 2021 onward, after that Chelsea match, and who along with Saka was deemed a player we could build our future around. Yes, Martinelli has earned his position and Smith Rowe's injuries have limited him, but the club have been cautious with him, and he is back, fit and raring to go and prove his worth to us all over again. And I for one cannot wait to see his cherubic face and beaming smile celebrating further Arsenal goals between now and the end of the season. Arteta obviously feels ESR had s key role to play between now and May, and to coin a phrase used with George and Arsene, Mikel knows!
The likelihood of Mudryk, having not played in weeks and coming from a vastly inferior league to the Premier League, being able to make an impact was probably slim. The likelihood of a player who has not only played, but shone, in this league, shaking off his rustiness and having a positive impact on Arsenal's aspirations seem far greater, to me, at least. The added advantage, keeping our fingers crossed that Nketiah stays fit until Jesus is available, is that Smith Rowe can offer cover, rest and rotation for not only Martinelli, but Saka as well. He is not exactly the same player as either but is more than capable of playing as a wide playmaker, and we know he can score from either flank, or arriving late in the area.
He may also be able to offer rest to Xhaka and Odegaard too and I simply cannot wait to see ESR's telling contribution, which I both predict and expect.
—
This article first appeared in my Sun Sport Fan Column and is reposted here with permission.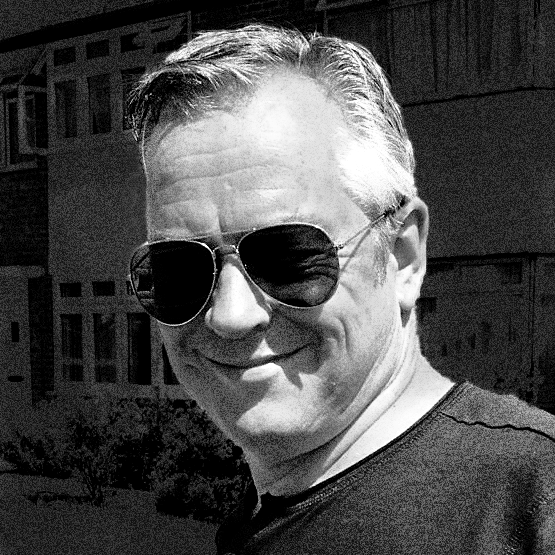 Passionate fifty-something Arsenal supporter who has been making the journey to N5 regularly since the early 1980s – although his first game was in 1976. Always passionate when talking about The Arsenal, Dave decided to send a guest blog to Gunnersphere in the summer of 2011 and has not stopped writing about the Gunners since.
He set up his own site – 1 Nil Down 2 One Up – in February 2012, which he moved on in 2016 to concentrate on freelance writing and building Gunners Town, which he launched with Paul in 2014.
The objective of GT was to be new and fresh and to give a platform for likeminded passionate Arsenal fans wishing to write about their team. Dave still of course, writes for the site himself and advises the ever-changing writing crew.