The season is over & the tabloids were right;
We finished outside the Champions League spots,
Sanchez was a waste of money & was a flop,
Ozil continued float on the fringes doing nothing for the team,
Our defence was shocking,
We had no depth in midfield and
Our strike force couldn't hit a cows arse with a banjo…..
Sorry, sorry, it's early here & I copied the Daily Fails "Arsenal Template' file by mistake, rather than a document based on reality. ( Credit to @AsTallAsHerEyes here.)
Many have claimed that Arsenal haven't improved this season, that we didn't challenge for the league & again failed in the Champions League, but;
"People assume that improvement is a strict progression of cause to effect, but actually from a non-linear, non-subjective viewpoint – it's more like a big ball of wibbly wobbly…improvementy….. stuff."
Sorry (again) that sentence got away from me!!
Improvement isn't just about the stats (although they do help in proving my point), it's about the team, the performance & the progression…..
Yes we had a poor start & ultimately, that cost us. But, come January we were a better team, a more balanced team, a more formidable team. 42 points from 19 games is testament to that & considering we got 33 from our first 19 games.
I believe that's IMPROVEMENT.
Our record against the 'big boys' was a step forward.
Last season were were sitting at;
Played: 6, Won: 1,  Drawn:2, Lost 3, Points: 5
This season we were;
Played: 6, Won: 1,  Drawn: 3, Lost 2, Points: 6
Now at first that first look much of an improvement, but in the 3 defeats in 13/14, conceded 17 goals, this season it was only 4. We put Citeh to the sword at Ethiad Road & put Manure out of the FA Cup.
I believe that's IMPROVEMENT.
Yes, we failed in the the UCL, but 2 bad performances aside, the second half against Anderlecht (which ultimately cost us top spot in the group) & Monaco at home (which ultimately cost us everything), we showed in Monaco, we can produce it on the big stage, we just have to do it every time.
And yes I believe that's an IMPROVEMENT .
Also, look at the team performances as a whole, we look a better side, stronger at the back, more balanced in midfield & scoring goals for fun from all over the pitch. 22 different goalscorers thought out the season. And we've learnt to win ugly, which is something we haven't done in about 10 seasons.
That's an IMPROVEMENT.
However this does lead me into the one area that in my mind, does need improvement/additional resources.
Up top.
Giroud isn't a world class striker, but he's a bloody good one & adds a dimension to the side going forward that the quick, more technical players around him can't provide.
Wellbez is a good young player who can cover the wide positions & bang in important goals when needed, but I can't see him being more than a squad player.
And then there's Theo, who returns from injury, with a 4 by 2 & smacks us all around the head with a hat trick & a cup final screamer to remind us that he can do a job down the middle & that he offers a completely different dynamic to Ollie.
As for Poldi, Campbell & Sanogo…sorry, but no!! Didn't do it at Arsenal, didn't do it on loan but will benefit Arsenal by adding some money to the coffers when they are sold.
So who are the options to HELP Giroud up front.
The 2 main contenders appear to be;
Karim Benzema & Jackson Martinez
Karim Benzema –
Benitez has declared that he wants to go with a 4-3-3 formation & that Ronaldo will be his number 9, leaving the Frenchman a back up.
Apparently £40 million is the quoted figure & if the last 2 summers are anything to go by, Wenger won't flinch at splashing that amount of green.
But, Karim & Ollie can't seem to get their act together for Les Blues, so will Arsene want to risk a Gerrard/Lampard partnership at The Emirates.
Jackson Martinez –
85 goals in 2 1/2 at Porto is an outstanding record, he's one of the most sought after strikers on the planet, apparently he's up for a move to The Arsenal and apparently Arsenal are willing to match the £25m buy out clause.
Wenger has said of Jackson;
'He has top physical strengths, Hugely efficient, he is the kind of player who can make room for himself in the box.He could play in the Premier League because he has the body to make the difference. He uses it in a very intelligent way. Very short back lift and he's a very good finisher.'
By my reckoning, it won't be 'Sorry Miss Jackson' & Wenger will be drinking Martinis with Martinez come August
Chuck Cech & Vidal/Schneiderlin into the mix and we all could be sinking a few come May 2016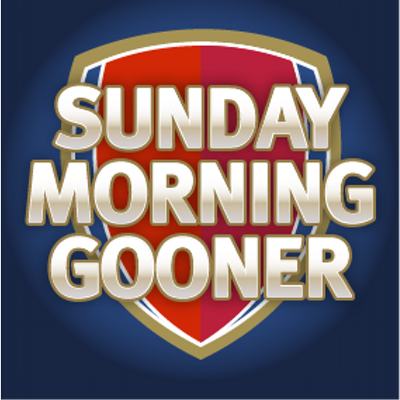 English by birth, Australian by choice. Traffic Engineer, Arsenal ST Holder, Sun DreamTeam Winner, Writer on @GunnersTown, Depeche Mode, Welcome to my world…