I don't live far from Luton, but a recent announcement concerning Luton Town FC made me think. This is part arose due to their club ownership, which has seen it rise from the Conference to the verge of the Championship. Yes, this is an Arsenal blog, but then we have our issues and thoughts towards our own owner, Stan Kreonke. Whilst Luton Town, with respect, isn't a club on our level in a multitude of areas, they have a trait in their owner that we can learn from. As can many other clubs in the Premier League.
Luton Town is known to most Gooners as the club that beat us in the 1988 League Cup final. This to date is their only major trophy, and since then we've gone on to supreme highs, and they, in contrast, have faced relegations, administration, and non-league football. w
Despite these setbacks, they are currently in the League 1 promotion hunt, and are fulfilling a long-standing need for a new ground.
Recently, planning permission for the new stadium was granted by Luton Council, which could provide a new dawn. But more importantly to this story, our 1988 conquerors have made a strong comeback via their club's ownership, headed by Mr. Gary Sweet, the club's current CEO/MD. Sweet has been instrumental in the forming of the club's ownership body, and in securing the new stadium for the club.
But he is a fan and has been for all of his life. Kroenke never grew up as a Gooner, naturally.
As a fan, Sweet empathises and wants the best for the club. There would be a deeper connection then, bar the financial health of the club, or which players are most valuable.
Could Arsenal have a fan as CEO? Or owner? How would this actually help us?
Using Sweet as an example, these are some points that an "ideal" Arsenal owner could feature:
Sweet – He's recently said he wants Luton to be in the Premier League (you're welcome at the Emirates, Mr. Sweet. Just make sure you beat Spurs whilst you're here….) and cited Leicester as the model in winning it. He wants Luton to do the same.
This certainly is a high claim, for a supposed small club. But then why not? If they can do it, and Tottenham in many decades cannot win the top division in its old and current incarnations, all the better.
Kroenke – There is the usual talk of winning the Premier League and Champions League, but little else. If anything, a club of our stature, infrastructure, and financial base should not be aiming for anything LESS. It's like Samsung feeling content that it's amongst the best smartphone sellers in Europe, North America, Africa, and Asia. Well, it's expected given their scope and product range. Par for the course expectations are one thing – but truly inspirational things are another.
Sweet – His speech at the recent Luton Borough Council Development Committee meeting was an article one, in which he demonstrated how well his club's new ground can not only boost the club financially but better the town. Luton has been voted the "crappest town" in the UK several times and compared to other locales in the Bedfordshire/Hertfordshire region, it does have a blighted image. It's not a St. Albans or Hitchin, let's put it that way. Sweet also has been a public face in this successful campaign, and it has succeeded in good part due to his personability and articulateness.
Kroenke – It seems, for whatever reason, that public speaking isn't his strength nor forte. But then he seldom has communicated directly to the Arsenal fanbase, and thus has not taken time to engender much connection, trust, or empathy. This has largely been left to Gazidis, who of course has now departed, and now Sanhelli and Venketasham. Even Unai Emery, who still isn't fluent in English and is upper intermediate-level at best in proficiency, is more of a public voice of Arsenal than Kreonke.
Sweet – In developing the ground and the club generally since his group took over, Sweet has gained buy-in and association with fans due to his capacity to engage and hold numerous events and consultations. This, together with his strong speaking skills and charisma, has helped Luton rise and be on the verge of getting promoted to the Championship.
Kroenke – Kroenke was notably silent in the club AGMs. He has not been very vocal in wanting fans to know his plans, and this has been left largely to top management. Sanhelli and Venkatesham have been holding fans' forums, akin to what Gazidis did.
Ownership involving fans and community groupings
The late, great Mr. Peter Hill-Wood had a familial interest in the club which sadly waned. Due to this, the custodianship of the club had the emotive interest coupled with success on the pitch or being a financial going concern.
Mr. Sweet's passion is evident, and the owning company of his club are all Luton fans who live in the town, and thus have both a club and citizen-minded view.
Kroenke on the other hand, as an American, wouldn't have a much emotive connection to the UK let alone London or Arsenal. Many Americans respect Britain, if out of historic or cultural reasons, but then it's a stretch to cite he would have a deep emotive feel for the Borough of Islington.
So with this template, we can see how an ownership group who comprise genuine fans and local people can help a club grow and develop. Luton, like Arsenal, has been an innovative club historically, and their ownership is another example. Remember the plastic pitch or ban on away fans? They too, like us, have a bold and daring streak at times and enjoy doing things in novel ways.
And to use an example we won't like, Spurs is a similar model. Levy and Lewis are Tottenham fans, and it's a major reason why Spurs has grown a lot since they purchased the club. Lord Sugar, the previous owner, is a Spurs fan too and whilst not propelling Spurs to similar on the pitch heights, did financially stabilise the club after its issues in the late 1980s.
If Arsenal had a "Sweet", we'd have it made. Whilst Kroenke isn't the worst owner out there, there is a lot more he can do to provide vision community and engagement. A fan is developing a vision to unknown heights and is thus gaining buy-in from all other fans. Whether Luton achieves it is moot – but then it's a sound thing nonetheless. We could achieve our full potential, and "own our size" as a club, if we had similar.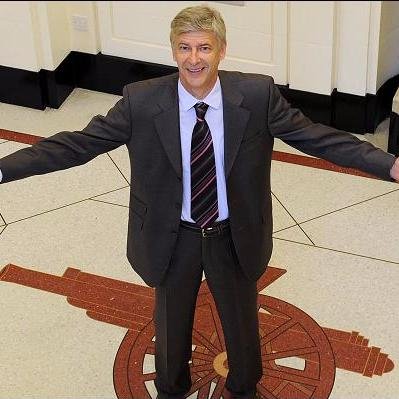 MarbleHallsTV is an Arsenal social media account on Twitter, Facebook and Youtube. Been a Gooner since the 90s, inspired by Ian Wright, then Bergkamp, Vieira, Henry, Pires, Campbell, Rosicky, Koscielny, Ozil and Sanchez. A digital marketer/entrpreneur by profession, born in UK living in the Americas now.