In one of sport's truly shocking upsets, the mighty Arsenal crashed out of the League Cup to struggling minnows Brighton and Hove Albion in a shocking 3-1 loss at London's Emirates Stadium last night.
Looking to be the first English side to win the coveted 'quadruple' – favourites Arsenal were unable to hold onto an early lead, and could only watch in horror as the Seagulls swooped in with three unanswered goals to shatter Gooner dreams of winning the League, the FA Cup, the Europa League and the League Cup in one season.
In a poll conducted by @YankeeGunner after the result filtered onto social media, (the game was not broadcast anywhere around the world) Arsenal fans made their feelings clear, with thousands of incredulous and disgruntled supporters voicing their disbelief and disappointment:
The loss didn't only ruin the night of an Arsenal fanbase elated by their young side's other-worldly achievements this season, and their inevitable elevation to Football God-status – it had other, more tangible repercussions.
Terry Awnree, the well-known Islington sculptor, received a dreaded phone call from the Club just before midnight last night.
"I was told to cease all work on my Arteta statue commission for the foreseeable future. It's devastating – I was more than halfway through, and now it's all for nothing. If Arteta loses his job over this then all my work will be for nothing. They'll never give him a statue. I'm distraught."
Awnree told us that the statue was going to be unveiled by Arséne Wenger at the Emirates after the team returned from Budapest with the Europa League trophy. It would have been the first time Wenger returned to Arsenal after his ignominious departure in 2018, and the Club planned a week of festivities to celebrate the massive quadruple achievement.
For diehard Dutch Gooner, Jan Roit, though – the loss is even harder to take:
I got a tattoo on my back with the four trophies and the Arsenal crest to celebrate the Quad, but now I'm going to have to have the League Cup removed. It took me a month to have it done, and I haven't even had a chance to show it off. It really sucks. A lot.
Though last night's results have put a huge dampener on the season's many triumphs – Arsenal fans have been encouraged by owner Stan Kroenke to be realistic, and celebrate the fact that they still have the Triple.
How did last night's loss affect you? Please let me know in the comments below.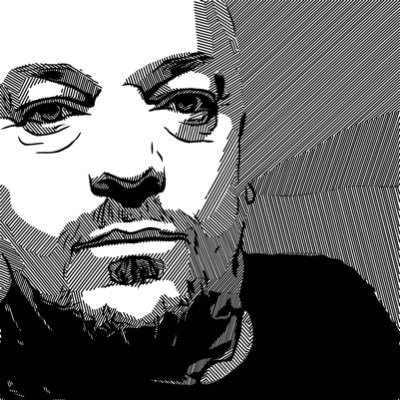 I was eleven-and-a-half. My family had just emigrated from Rhodesia to South Africa. All the kids on my street supported United or Liverpool, because of their Southern African goalkeeper connections: Bailey for United and Grobbelaar for 'Pool. Problem was: I didn't like the colour red – so when FA Cup Final day came around in 1979, I supported the team in yellow, even though their name sounded like "Asshole". At the final whistle, I had bragging rights and a team that had won my heart.
Then I discovered that the Gunners also wore red. Luckily, I remained loyal, and the Arsenal has kicked my heart around ever since… (apart from a few lost years in the '90s and early '00s, when I was busy doing grownup things as a composer in Hollywood).
Abandoned invinciblog.com to launch this site with 1 Nil Down 2 One Up blogfather Dave Seager – and we have used this platform to help launch the writing careers of a number of amazing Arsenal bloggers.