With talk on Auba's contract being close to completion, where does Aubameyang rank at Arsenal? By that, I mean is he a club legend?
I'm going to argue in his favour.
I don't believe it's hyperbole at all since I believe he is up there with Wright, Henry, Smith, Radford, George, Drake, and other strikers who've graced our club with distinction.
Legend status is pretty subjective, for any club, but for me, it's based on a mix of great moments, outstanding play above others in a similar position, and being key to success.
In PL history, Smith, Wright, and Henry, all qualify by these measures, but for me, Auba is as much up there.
Great moments
Smith had the Cup-Winners Cup winner and was our top scorer in both the 1989 and 1991 league titles. Yes, this was before the PL started but then the CWC was in 1994, and in the PL era.
Wright scored in FA Cup finals, broke the scoring record, and scored many bangers (Leeds away, Swindon away, and Southampton away are key here).
Henry scored many bangers (Real Madrid away, Spurs at home and Liverpool at home amongst others), broke Wrighty's scoring record, and helped us win leagues and reach the CL final.
Auba scored the recent FA Cup final winners, scored a banger vs. Spurs in 18/19, a hat-trick at Valencia in the EL, and a brace in the FA Cup semi vs. Man City.
Like Smith, Wright, and Henry, he also won a Golden Boot and proved they were the cream of the crop in various ways.
Outstanding above others
Auba's scoring record has been literally second to none since he joined us.
Only Mo Salah has scored more goals in all competitions since Jan 2018, and note he and Liverpool have won a CL and PL since then, and in two seasons have got close to 200 Premier League points.
Auba got 50 PL goals at a quicker rate than Henry and Wrighty, and the quality of his finishing has been as good as theirs.
What's more, is that Auba has shone at a low point in our recent history. Wrighty played in sides of ours that finished 10th and 12th, however, he also featured in the 1998 Double side. Henry, of course, was a mainstay in the Wenger winning years.
But Auba's consistency has been pretty much up to scratch, and few can rival it.
Leading to glory
Auba's recent exploits stack up with Henry's goals en route to titles, Wright's cup final goals, and Smith's winner in Copenhagen.
Henry never scored in finals, but without his goals, we'd have not won the Invincibles nor the 2002 Double. The hat-trick at home to Liverpool in 2004 was arguably definitive in us going unbeaten that season.
Wright's goals were crucial in the domestic cup double in 1993, and the CWC win and runners-up in 1994 and 1995 respectively.
Smith took a different role with Wright, Campbell, and more latterly Kiwomya and Hartson in the PL years. But then he did get an assist for Wrighty in the 1993 FA Cup final replay, which we beat Sheffield Wednesday 2-1.
Like other top strikers around, Auba has been like Aguero and Vardy in being crucial to glories. It's bad on Kane that he hasn't done this yet, but then his down is our laughs.
So for me, Aubameyang is a club legend. It may be hyperbole in some cases, or in the views of some, but then I believe he's done enough to warrant this.
What's more, is that Henry and Wrighty never led us to trophies by means of being captain. Wright only captained the side a few times (if Adams was out), and Henry as the regular captain didn't lead us winning the CL final.
I'm just happy and privileged to have a player like Auba in our side, and hope he stays for the long-term.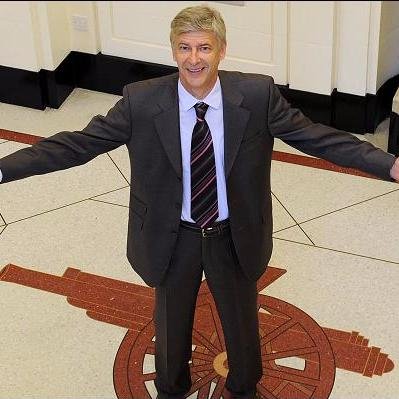 MarbleHallsTV is an Arsenal social media account on Twitter, Facebook and Youtube. Been a Gooner since the 90s, inspired by Ian Wright, then Bergkamp, Vieira, Henry, Pires, Campbell, Rosicky, Koscielny, Ozil and Sanchez. A digital marketer/entrpreneur by profession, born in UK living in the Americas now.